Stuart Law laments "two bad overs" which cost Middlesex in 28-run defeat to Kent
The Middlesex coach was however not overly concerned by the performance and labelled the defeat an "off day"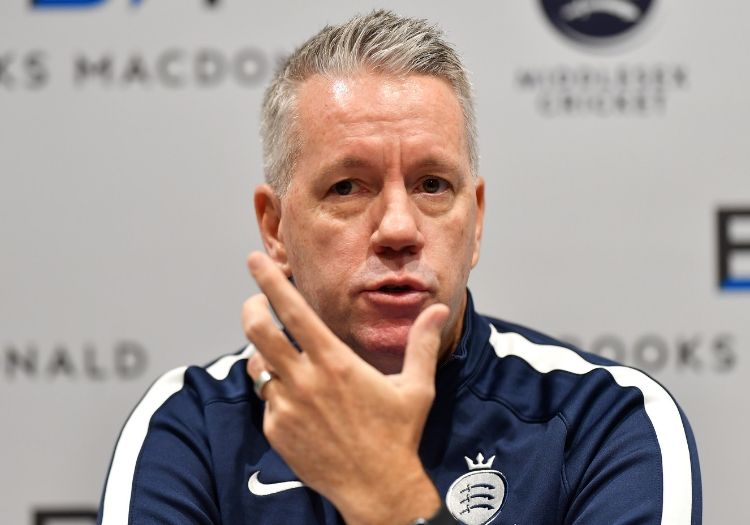 Middlesex head coach Stuart Law believes "two bad overs" cost his side as they went down by 28 runs to Kent.
Steve Finn and Tom Helm conceded 25 runs and 19 runs respectively off the 18th and 19th over of the innings as Kent powered to 204 for 4.
Middlesex then made 176 for 7 in reply, with their batsmen failing to replicate the partnership between Heino Kuhn and Alex Blake, but it is with the ball where Law believes his side must learn from after the defeat.
"Yes, he [Blake] played very well towards the end, he is a powerful hitter.
"But I think we gave him some opportunities to get away and we probably bowled two bad overs which cost us in the end.
"It wasn't a planning thing, it was just execution. Our boys just weren't quite on their game today, and we need to bounce back come Sunday.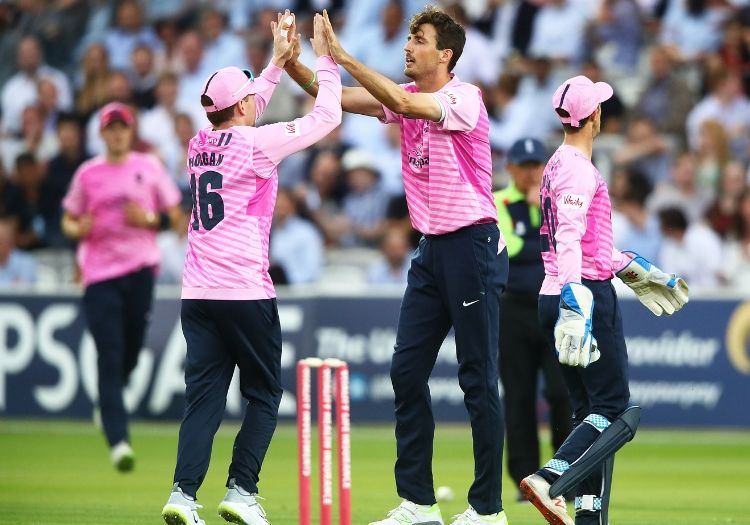 Steve Finn was taken for four sixes by Alex Blake
Middlesex's batsmen were unable to score the runs that both Kuhn and Blake managed, and while the 50-year-old Australian admits that is why they failed to chase the runs, he was not overly concerned by the batting display.
"I don't think we batted that badly, we just need one or two of our top five to take it a bit deeper and bat a bit longer, and all of a sudden those twelve-an-over run rate comes down to ten and nine and that's when you feel like you have got the game under control.
"We have got areas where we didn't quite execute today.
"There are other places we can look as well, but all in all I put it down to having a bad day.
Law's side now head to Richmond to face Somerset, and he hopes that his side can return to winning ways on what could be a "memorable" occasion.
"I have actually been there before, I have played there before many years ago.
"I am looking forward to it, county cricket for me is a special time, you take games of cricket to different parts of England, to the club ground, and people there will be doing their utmost to make sure it is a memorable experience.
"They [Somerset] are very good cricketers, they have some out-and-out class players along with some real hard-nose county pros. You put that together and it is a pretty formidable team.
"They have been in good form this year winning the 50-over competition and up at the top of the Championship so it is time for us to test ourselves and we have got some pretty good stock in our dressing room as well, so it is time for everyone to stick their hand up."
To celebrate England winning the World Cup you can subscribe to The Cricketer for just £20.19. Click here to learn more
Please ensure all fields are completed before submitting your comment!