Steve Waugh: The former Australia captain called in to mastermind another Ashes triumph
JAMES COYNE: Since Waugh's 2001 side cranked into gear at Edgbaston with an innings victory, only Graeme Smith's South Africa, with the defeat that ended Michael Vaughan's captaincy in 2008, have managed to win in Birmingham in 14 Test matches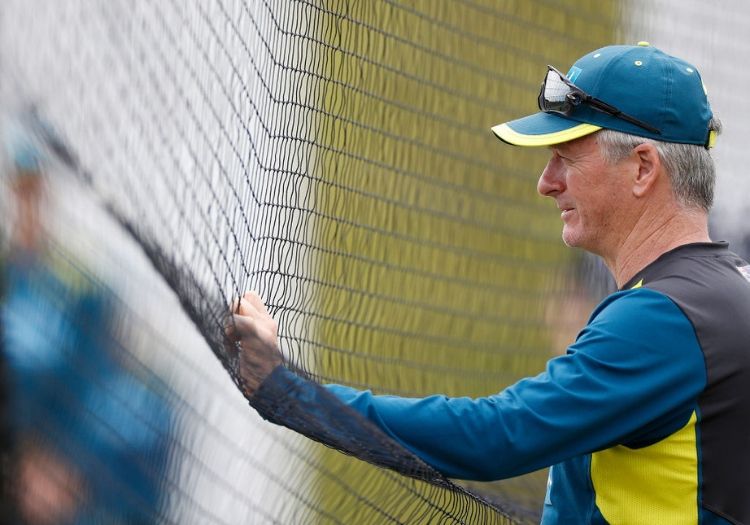 Steve Waugh is the colossus from another era flown in to provide some blue-sky thinking as Australia seek to end a generation of Test failure in England.
It's no accident that it's him they've turned to: that generational split overlaps almost exactly with his own hanging up of the Baggy Green cap that he, more than any other cricketer, claimed as an symbol of being Australian.
Australia have not won an Ashes series in England since 2001, when Waugh led one of the greatest Test sides to a 4-1 triumph. (And the one defeat came when Waugh sat out the Headingley Test with a torn calf and Mark Butcher played the innings of his life to chase down 315.) The return of the urn – so memorably achieved by England four summers later – never looked so far away.
One thing that has changed since 2001 is the international schedule, which affords scant time to specific match practice for touring sides. That, and the dominance of white-ball cricket, has rationed the time that aspiring Australian players have to hone their game to English conditions with UK clubs and counties; Waugh himself spent crucial time with Nelson and Somerset in the late 1980s.
But Waugh refuses to blame Australia's decline in England on their failure to combat the swinging and seaming Dukes ball.
"I think the guys still play a lot of cricket over here," he maintains. "There are guys playing county cricket over here now and we had the Australia A side here this summer, so I don't think a lack of experience in English conditions is a valid reason for our lack of success recently.
"I can't put a finger on why we haven't won [in England] for so long. When I won that series back in 2001 I never imagined that we would still be talking about not winning here in 2019.
"I can't recall whether we were that good at playing the swinging ball, I'm not sure. It is a bit of a mystery why we haven't won if I'm honest.
"I think we've come up against some really good England sides in the last 18 years and there have been some tight series where we could have won.
"That was the case before, when England lost a lot of series, they had chances where they could win but they just didn't seize the moment. It has swapped around a bit where England have been the ones to seize the moment and we haven't over here."
Waugh has been engaged by Justin Langer to mentor Australia during the first two Tests, at Edgbaston and Lord's.
"I guess I've seen most things in my 20-year career – from not winning a Test match in my first 18 months to not scoring a Test century for three and a half years. So I saw the downsides and tough times to becoming the No.1 batsman in the world, to winning 16 Test matches in a row and two World Cups. I can give the players a career perspective, and hopefully I can give them a roadmap to success – a bit of a short cut on that roadmap.
"I also did it with the Australian Olympic team in London 2012 – a different point of view coming from outside the side. Not telling them what to do, but just observing and giving my take on what's going on.
"My advice to the team is to disregard what has gone before and to make your own history. There are some new players involved and a lot of guys won't have played in an Ashes series before, so it is their chance now."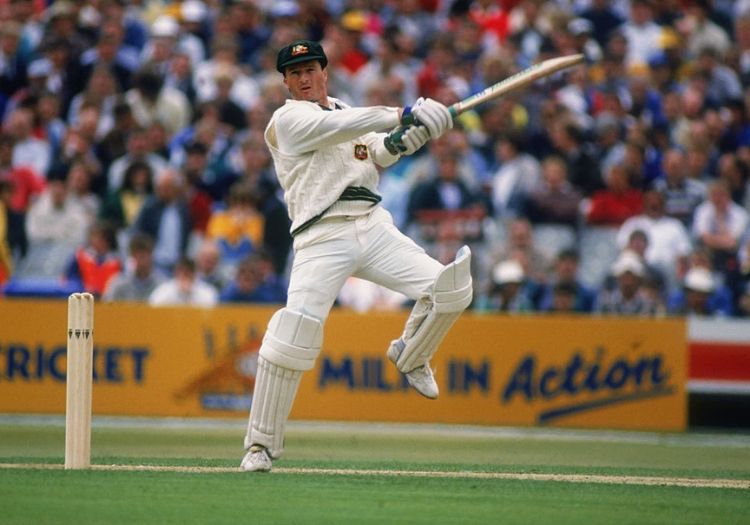 Steve Waugh made an unbeaten 177 at Headingley in 1989
One thing Waugh will be advising is that Australia do not blame the pitch. He has short shrift with complaints that many of the World Cup surfaces were slower than expected after years of one-day featherbeds in this country. And Australia famously disintegrated on a very green surface at Trent Bridge in 2015.
"I think Australia knew the [World Cup] pitches were going to be a different type from usual," he says.
"But I'm a big believer in not worrying too much about your pitches. If you've got the ability you should overcome it. These guys play all around the world, they're fully professional. I always think it's a bit overstated and a bit of an excuse if the pitches are different and you can't cope with it."
Towards the end of Waugh's era, English cricket began a process of reform from the centre, with England players centrally contracted by the ECB. With their time controlled by the ECB and not the counties, Jimmy Anderson and Stuart Broad have been able to play a combined 256 Test matches in just over 11 years – a consistency that English seamers of the 1990s can only imagine as they reflect in their retirement.
Waugh says: "Maybe Jimmy Anderson has been a big part of why England have been so successful here, Stuart Broad too, [Andrew] Flintoff too, going back a bit. They've had some excellent bowlers in this period and they've worked together well as a team with some good captaincy too.
"I look back at that time when we were beating them and they had some very good individual players but maybe they didn't gel as much.
"Talking to some of their players from back then, maybe it is because the counties owned the players back in those days, but the ECB now own them and they can fully focus on playing for England.
"When we were playing Ashes series guys had to go and play county matches the day after playing Test matches so they didn't have the freedom to fully concentrate on playing for England."
Waugh responded sharply to one journalist's suggestion that home advantage made England favourites in 2019. Instead, Waugh suggested an injury to either side's pace spearhead could tilt the balance.
"I didn't even say England were favourites, did I? I don't think England are favourites. I think it is very balanced.
"I think this Ashes is 50/50 and I believe that it will be a big ask for fast bowlers to play five Tests in six weeks and that will have a big impact on the whole series. If Jimmy Anderson gets in injured or Mitchell Starc then that could have a big impact on the line-ups.
"If I was betting I wouldn't back either side because I don't know who is going to win. Our attack is world class, as is England's. It will be a fantastic series."
The series begins on Thursday at Edgbaston, where England have established one of the most formidable strangleholds, to the extent that Warwickshire are lobbying the ECB to start all major Test series there in an attempt to replicate the starting cauldron that the Gabba produces for Ashes series in Australia.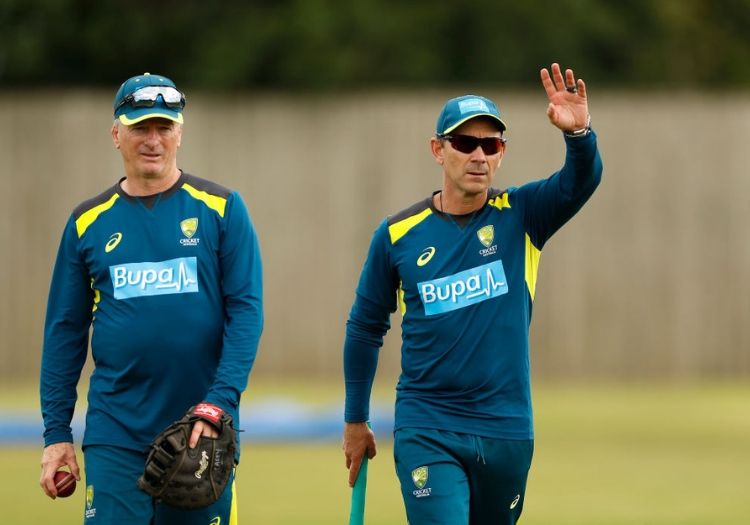 Waugh has been brought in by Justin Langer to act as a mentor to his Australia squad
Since Waugh's 2001 side cranked into gear at Edgbaston with an innings victory, only Graeme Smith's South Africa, with the defeat that ended Michael Vaughan's captaincy in 2008, have managed to win in Birmingham in 14 Test matches. And England elbowed Australia aside in the World Cup semi-final there a fortnight ago.
As for Edgbaston having a supposed psychological hold over the opposition – or Lord's having the reverse effect – Waugh says that is a phenomenon he never understood.
"I can never really work this one out in sport: how a ground and a crowd can become a factor. I think it is only a factor if you believe it is.
"I always laugh when people talk about the Gabba factor or the Edgbaston factor. The pitch is still 22 yards in both places and people are still people so I think a lot of it is in your head.
"I'll be telling our guys it is irrelevant, it is just another pitch. I've won an Ashes Test there [in 1993 and 2001] and I've won a World Cup semi there [1999]. If you start believing something and building it up in your head then it becomes true, but in my mind it shouldn't be an issue."
The first Test will also be the starting gun for the ICC's World Test Championship, which Waugh says is "10 years overdue" and something he advocated for years in his time on the MCC World Cricket Committee.
Waugh is happy with the direction Cricket Australia have taken since reviews were launched into the culture of the men's team and CA itself in the wake of the ball-tampering furore of 18 months ago. Since then Australia have been noticeably shorter on the verbals under the dual captaincies of Tim Paine and Aaron Finch.
Waugh said: "Australia had to reset and revisit a few things, which they were forced to do because of what happened, but they are in good shape. I think Tim Paine has done a really good job and he's a good leader.
"There are some good people involved in the game in Australia. I think Kevin Roberts, the CEO, is an innovative and forward-thinking guy.
"Hopefully you'll still see the Australian team play the Aussie way on the field, we've got to be combative and play in a positive frame of mind because that's the way we play our cricket.
"Things culminated in Cape Town and were out of control there. You had a couple of ordinary series between different sides. It did get to the point where it was over the top and something needed to be done and unfortunately for the guys involved they were the ones who paid the price.
"The good thing is that everyone knows where the line is now and you can't cross it. It was great for kids too because all around the world they saw that and it was a good lesson as to what is right and wrong."
As for the reception which may be accorded to Steve Smith and David Warner in their first Ashes encounter since their year-long ban, Waugh will not be surprised if they receive a barracking as the worldwide carnival of the World Cup gives way to the oldest bilateral rivalry in top-level international cricket.
"The way the crowd greeted Dave and Steve [during the World Cup] is fine – that's just sport. It is always going to happen and it will probably happen for the next 20 years.
"We [Australia teams] still get booed in New Zealand for the underarm incident [of 1981/82].
"You want fans to be passionate and at the same time respectful. You don't mind a bit of booing but you don't want it all the time, like when a guy is walking off. When he's coming out to bat I can understand it, but after he's played an innings let it go.
"There will always be that element who do it and the more you say don't do it the more people will do it. The guys know they will cop it but hopefully they move on to something else."
Steve Waugh was speaking at the Criiio Cup in Trafalgar Square. Criiio is a celebration of social cricket which has been launched by the ICC to engage an existing community of millions of social cricketers from around the world.
To celebrate England winning the World Cup you can subscribe to The Cricketer for just £20.19. Click here to learn more
Please ensure all fields are completed before submitting your comment!