Spectator who racially abused Jofra Archer facing lifetime ban from New Zealand cricket matches
As an investigation into the incident during the first Test in Mount Maunganui continues, the authorities have issued a strong message to the alleged perpetrator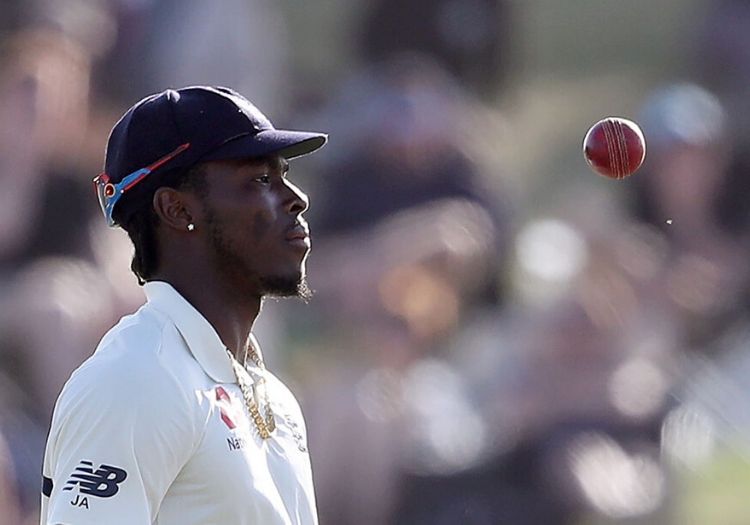 New Zealand Cricket have pledged to issue a lifetime ban to the individual who allegedly racially abused England seamer Jofra Archer during the first Test at Mount Maunganui.
The 24-year-old was verbally attacked as he left the field on day five of the match at Bay Oval, which the tourists lost by an innings and 65 runs.
An investigation led by NZC and the ECB into the episode is ongoing and a full apology will be personally issued to Archer, who used Twitter to reveal the abuse.
Reports have suggested that the person accused of the slur has since attempted to make contact with Archer on social media.
As the search for the perpetrator continues, NZC have insisted a strong punishment will be handed down if indeed the accusations are proven.
"If we do find the person, we'll refer them to the police, I think that's appropriate in this case," chief-executive David White told 1 News.
"If we do find out who that person is, they'll be banned from attending cricket games in New Zealand in the future.
"My sense is that person should not be allowed into a cricket ground for the rest of their lives in New Zealand."
Archer was also subject to abuse during the fourth Ashes Test against Australia in September, leading to two ticket-holders being ejected from the venue.
The governing body are putting in extra provisions to ensure similar incidents do not occur during the second Test in Hamilton later this week.
As well as an apology from NZC, captain Kane Williamson will also engage with Archer following the episode and has urged the authorities to use this as an opportunity to snuff out all types of prejudice.
"I will try, over the next few days if I can see him, definitely," said the Mount Maunganui native.
"I can only apologise on behalf of Kiwis to Jofra, not only from our team and how we look to conduct ourselves, but what we expect of Kiwis in general.
"It's certainly against everything that we as Kiwis are about and I certainly hope that nothing like that ever happens again.
"It's a horrific thing. In a country, and a setting where it is very much multi-cultural, it's something we need to put to bed quickly and hope nothing like that ever happens again.
"It certainly won't if there's any influence we can have on it."
Subscribe to The Cricketer this Christmas and receive a £20 John Lewis voucher or Alastair Cook's autobiography. Claim your free gift here
Please ensure all fields are completed before submitting your comment!