South Africa and India aiming for August T20I series
Whether the originally agreed dates are plausible will depend on the lockdown situation in South Africa, as well as what the government will permit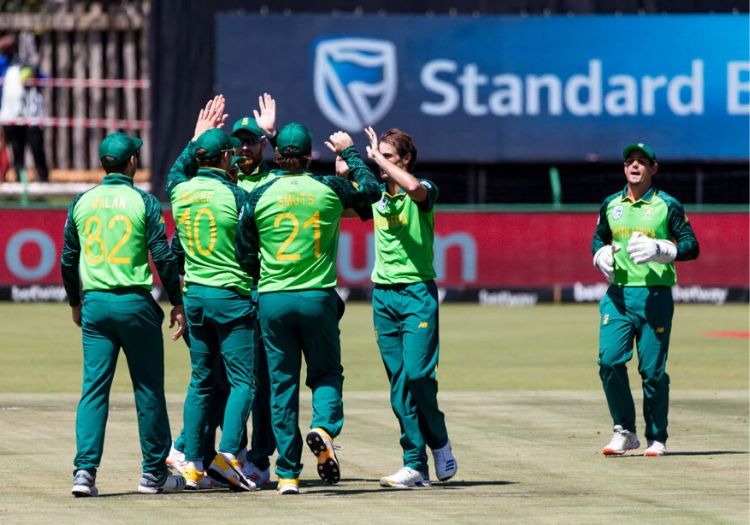 South Africa and India remain hopeful that a three-match T20I series could go ahead in August or later in the South African summer, should the initial date prove impossible.
Whether the originally agreed timeframe is plausible will depend on the lockdown situation in South Africa, as well as what the government will permit.
The series is not part of the Future Tours Programme, but was planned to take place before the T20 World Cup, which is due to begin in October.
The matter was discussed by Cricket South Africa's director of cricket Graeme Smith and BCCI president Sourav Ganguly when Smith travelled to India in February, and then agreed upon during a meeting on Wednesday between the parties.
"We had a telecon with India yesterday and we are encouraged by their willingness to honour their agreement to play the three T20s in August, and if it's postponed then maybe a bit later," said Jacques Faul, CSA's acting chief executive. "I would also like to thank the ECB for engaging with us to make sure we follow the right protocols should we play in a bio-secure environment.
"We are engaging via SASCOC with the Minister (of Sports, Arts and Culture, Nathi Mthethwa). We are in the process of seeking an audience with the Minister to get permission if needed to play behind closed doors and this will relate to the possibility of the India tour and other incoming tours.
"We're trying to be innovative because it is an important tour to us.
"Leading to that, a lot of good work is being done by Dr. Manjra, who heads up our COVID-19 steering committee. We continue to take guidance from him. A lot of work is being done in terms of scenario planning."
Smith added that the games against India were not the only fixtures being explored.
"We're engaging with the West Indies Cricket Board regarding tours that have been postponed and the FTP," he added. "We're trying to find opportunities post their (West Indies) tour to England to see how we can fit that series in, whether it is a neutral ground or wherever we are permitted to play.
"We'll have to see where we sit towards August and what the restrictions are on international cricket."
Save 30% when you subscribe to The Cricketer's print & digital bundle. £35 for 12 issues
Please ensure all fields are completed before submitting your comment!