South Africa cricket crisis deepens as main sponsor withdraws and CEO is suspended
On a dramatic day for South African cricket, the CSA board of directors took the seismic action of suspending Moroe pending investigations into allegations of misconduct. Earlier, the country's players' union had called for the whole board to resign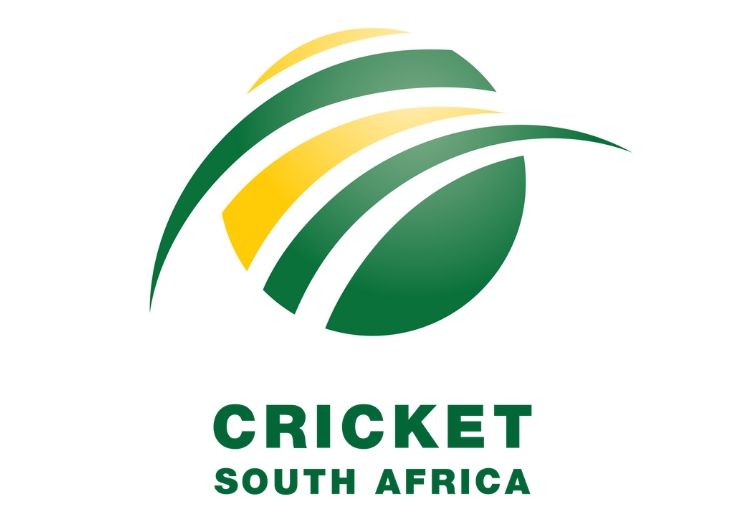 Cricket South Africa's troubles intensified on Friday as they lost a major sponsor, heard calls from the South African players' union for the entire board to resign and saw chief executive Thabang Moroe suspended amid allegations of misconduct.
Following the chaos of recent weeks, during which the organisation has been criticised repeatedly over its administrative and governance issues, the lead sponsor of the men's senior team - Standard Bank - announced that it would not be seeking to renew its partnership with the governing body when it expires at the end of April.
In a statement, the financial institution's chief marketing and communications officer, Thulani Sibeko, said that his company had made the decision due to the adverse effect they had experienced because of their relationship with CSA.
"Standard Bank is committed to upholding the highest levels of leadership, integrity and governance," part of the statement read.
"In light of recent developments at CSA, which are a culmination of long standing problems which have damaged Standard Bank's reputation, it has decided not to renew its partnership with CSA."
Within minutes, the South Africa Cricketers' Association released a powerful statement demanding the resignation of the CSA board and the immediate installation of a "highly competent acting chief executive".
SACA members met on Friday to discuss the alleged unlawful use of player commercial rights in the Mzansi Super League by the national governing body, as well as the possibility of industrial action.
While a strike during the upcoming England Test, ODI and T20I series was ruled out, the possibility of a player walkout remains.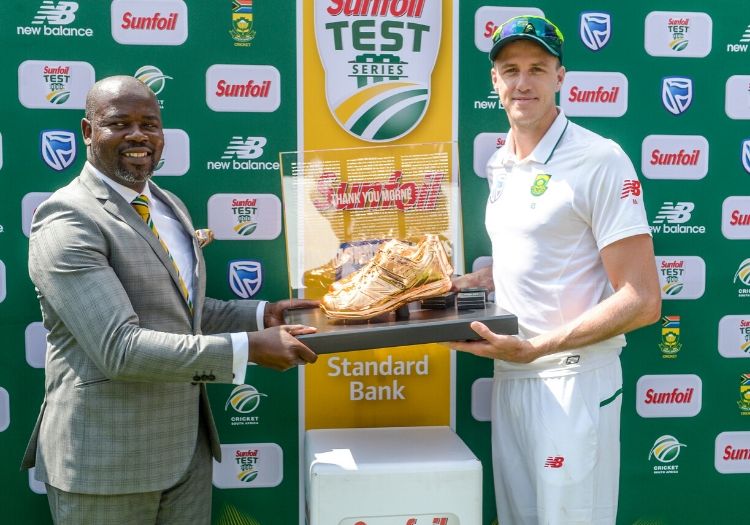 Thabang Moroe, left, has been suspended by the CSA board
"Extremely poor leadership, both at operational level and at board level, is what has got cricket into this disastrous position," SACA chief executive Tony Irish said.
"It is abundantly clear that there is no confidence, from any quarter amongst cricket stakeholders, in the CSA board. No one on the board can say that he, or she, was unaware of what has been unfolding over at least the last year. It has all been happening, in many respects even publically, under the board's very nose, and in some instances with board support.
"SACA re-iterates however that industrial action by the players should be viewed only as a very last resort. We also wish to reassure cricket fans, and other cricket stakeholders, that SACA will not embark on industrial action with the players during the upcoming England series.
"We are very aware of the importance of this series to the Proteas and to England, to the many fans from both countries and to the media and commercial partners."
SACA also called for an immediate review of CSA's finances, a reversal of the recent decision to restructure South African domestic cricket, and a "clear and transparent structure" to established for the senior men's team, "involving experienced, credible and reputable cricket people as soon as possible".
On a dramatic day for South African cricket, the CSA board of directors took the seismic action of suspending Moroe pending investigations into allegations of misconduct.
Moroe, who had been accused of multiple offences including "widespread credit card abuse in the office" in a letter reportedly written by Iqbal Khan - the former independent chairperson of the CSA board - to CSA president Chris Nenzani upon his own resignation, has been the subject of reports received by the governing body's social and ethics committee, and the audit and risk committee.
The reports relate to "possible failure of controls in the organisation".
A CSA statement read: "During the course of Mr Thabang Moroe's precautionary suspension, a forensic audit of critical aspects of the business and the conduct of management related to such aspects shall be conducted by an independent forensic team.
"In this regard, we urge all our stakeholder including sponsors, members of staff, players, volunteers and cricket fans to allow this process to unfold and we will provide updates on this matter."
Moroe will continue to be paid during his suspension.
The CSA board, meanwhile, is to speak to former ICC chief executive Dave Richardson regarding the appointment of an acting chief executive.
Subscribe to The Cricketer this Christmas and receive a £20 John Lewis voucher or Alastair Cook's autobiography. Claim your free gift here
Please ensure all fields are completed before submitting your comment!