Sir Jeremy Farrar Q&A: Cricket, coronavirus and crowds at sporting venues
SAGE expert Sir Jeremy Farrar answers questions on an array of subjects relating to sport post-pandemic in a wide-ranging Q&A session with The Cricketer...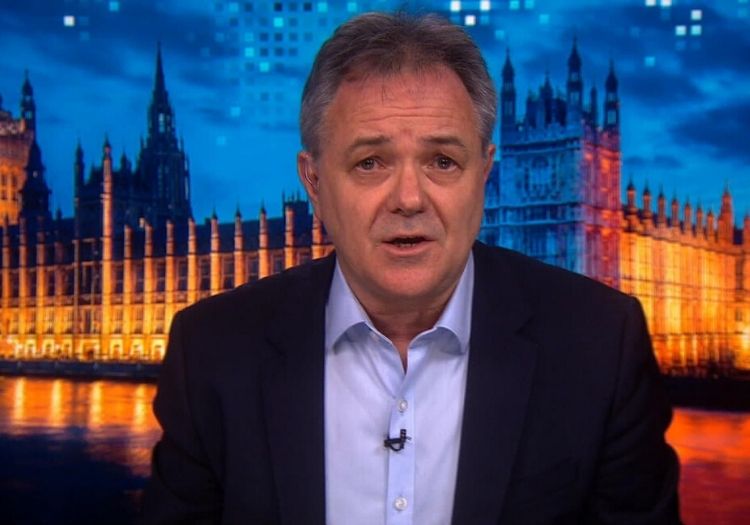 Sir Jeremy Farrar is one of the foremost infectious disease specialists in the world.
A member of the government's Scientific Advisory Group for Emergencies (SAGE), he is part of a panel of experts who have collectively helped inform national strategy during the coronavirus crisis. 
A keen cricketer, Farrar's position, insight and understanding of the sport make him a voice of authority in the debate over when cricket may be able to fully restart - from elite to recreational level - and when fans might be allowed back in stadiums post-pandemic.
He spoke exclusively to The Cricketer.
What can sport do to put itself in a position to allow fans back to watch it, and at what time might that be possible?
"That's really difficult to answer, there's still so much uncertainty. I've said since the start of this in January and February, going into lockdowns and work practice restrictions - closing schools, stopping sporting events - seemed hard at the time but it was always going to be harder getting out of it.
"That's for all sorts of reasons: fear - you think you've brought the epidemic under some sort of control and you don't want to lose that, and you've changed society in a way already. There will be tremendous fear and there is still so much we do not know.
"Also new patterns of working, which people will be reluctant to leave over concerns that it may all come back again. Leaving something like this is always much more difficult than starting it.
"I can't see a situation during 2020 when it will be possible to get back to sporting events as they were before.
"During 2020, thinking forward for the next seven or eight months, I can't envisage sport being able to take place in front of large, live audiences at the grounds. I can't see any that being possible, whilst also keeping the epidemic under control.
"You've also got an issue of travel. Sport does demand travel, whether international or national, and that's going to continue to be severely restricted.
"One of the consequences of this for travel will be people being much more reluctant to travel away from home. Holidays for individuals and also travel for sporting professionals - they may be reluctant to go to, for instance, from UK to Australia, travel long distances, and be a long way from home.
"The third thing I'd say is that, for major sporting events, there is a risk of when you play things behind closed doors and people going to crowded bars and restaurants to watch those matches, that can be an even bigger risk than hosting live events with a crowd in the open air. We need to find a safe way for sport to restart, it has such an important role in society, but we have to find a way to be able to watch it affordably in people's homes rather than at the grounds or in crowded pubs. That will need some patience and some delicate negotiation among media outlets.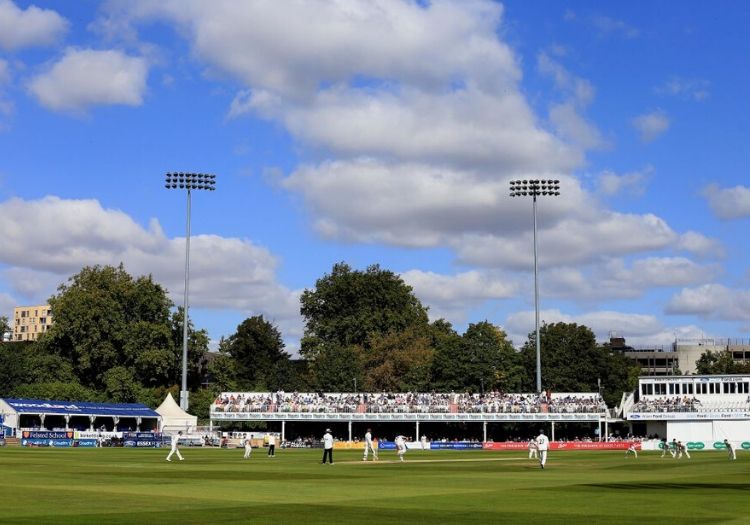 Cricket has been hugely affected by the coronavirus crisis
What's your personal opinion on whether professional cricket should happen this summer?
"If those caveats I just talked about were respected - that people didn't gather in pubs to watch behind-closed-doors - and you could have sporting events behind closed doors, which people could watch at home, that could be possible, yes. I hope so!
What sort of levels of bio-security would have to be put into place to enable a behind-closed-doors situation to work? What sort of precautions would have to be implemented for a Test match to be put in place?
"For cricket, with a limited number of people involved and no physical contact - the 22 players; umpires, the substitutes, training staff and the groundspeople, you would have to have a system in place for monitoring what was happening. You'd have to have physical distancing.
"Physical distancing in cricket, and in some other sports, could work and you'd have to have a system whereby the players, umpires and everyone involved would have to be tested on a regular basis. That can be done. Sporting grounds could quite easily run the tests themselves under a contract with a private provider. All players could be tested daily with a nose or throat swab to make sure they were not infectious at any time. If they were positive, they would not be able to play and they would need to isolate.
"You can imagine, given the relatively small number of people involved, providing a monitoring process to make sure you knew no one was not infectious. The teams and everyone involved may have to live in a bubble for the month or so of the season within essentially a closed community. But you'd have to extend that bubble and testing to the players, the umpires and the people who are preparing the grounds to make it safe and ready for a behind-closed-doors game.
So multiple testing of the entire workforce?
"If you took a cricket ground and said 'we're going to do this behind closed doors', what would be the total number of people involved in setting that up and running it over five days?
It's about 300 all in.
"You'd have to have a system whereby there was regular monitoring of that whole group. That could be set up within the sports ground. A private provider could do a nose and throat swab in controlled conditions, get a result, if it's negative then everything can go ahead of that individual, if it was positive they couldn't take part and would have to isolate and leave the closed community.
"Mass gatherings, which include sporting events, are such an iconic image with large numbers of people crowding together in a relatively small space. I'd find it very difficult to believe that that is going to come back, as we knew it before in 2020 or indeed possibly into 2021"
Would you have to quarantine all 300 people for a period before it began?
"I don't think you necessarily would. It would take some planning, but it's not beyond the wit of people to plan for regular testing of those 350 people. You could do it in a way that identified any positive people; I think you could organise that, yes and that would allow cricket to go ahead.
If a player or other individual tested positive during the game, would that mean the whole game having to stop?
"I actually think, through really sensible, well thought-through planning, you can avoid that. You're absolutely right to consider what would happen if a player was to test positive on day three but if you were able to create a closed community of the people involved, test everyone as they joined, and continued the the monitoring, logistics and organisation of the testing before and during the game the chances of that happening are small.
What do you anticipate seeing within professional sport over a longer period. What will happen in 2021 that might not have happened previously?
"Mass gatherings, which include sporting events, are such an iconic image with large numbers of people crowding together in a relatively small space. I'd find it very difficult to believe that that is going to come back, as we knew it before in 2020 or indeed possibly into 2021, at least as we knew before. The images of Cheltenham horse racing and the football matches between in early March are etched in all our memories.
"Before there is a vaccine, ultimately, which we hope could start to be available towards the end 2020, and one that is rolled out to much of the population, I just can't see us going back to mass gatherings and sporting events as we knew them in 2020.
"I just can't see 60,000 watching football at Old Trafford or 30,000 at Lord's this year.
Is that purely from an infectious disease perspective or are you incorporating sociology into that as well?
"Both, you always have to incorporate social science in every epidemic. From an infectious disease perspective, it would be very difficult to see the authorities giving the 'go ahead to a football match with 60,000 people' any time soon.
"From a sociological perspective, I think people will also be reluctant to attend. They will vote with their feet and say: 'I don't need to do that, I don't need to take that risk.'
"I'd be very interested to know what's happening with the renewal of season tickets for Premier League matches starting in August. My guess is there could be a fall-off with that.
"People will naturally vote with their feet and you'll see fewer people wanting to go to major sporting events in the next year.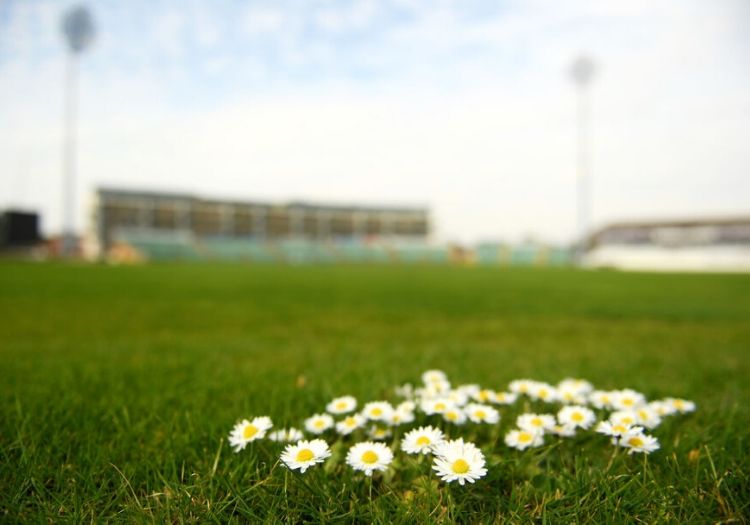 Sir Jeremy Farrar believes all cricket stands a chance of being able to resume in August
From a recreational perspective, what sort of hope do you have of having a normal 2020 season as a player? And what will have to change there for people to have a game?
"I think there is a possibility of non-professional cricket during these summer months.
"I would hope by the summer of 2021, there will be access to a vaccination and one available globally, but that needs an unprecedented global effort and a huge amount of funding, but given the devastation that is happening to economies around the world, it would be the best investment the world has ever made.
"An effective vaccine would change everything.
"It's crucial that everyone understands that all the restrictions in place at the moment have been effectively putting a plaster on the situation. They haven't been addressing the root casue, which is that underlying all of this is a highly infectious disease which isn't going away.
"Until there's a mechanism for addressing the root cause, the virus, the transmission will come back. That's got to be the scientific logic. Until there is a vaccine, I can't see any of those events coming back, as we knew them before any time soon.
Do you think social distancing measures will be relaxed to an extent that you could play cricket this summer?
"I think they will be relaxed. The world's economies can't keep under this lockdown forever. The damage it's doing to people's health, let alone economics, is so profound - it can't go on forever. In the end there is a balance between the tragedies of death and hospitals and the NHS not being overwhelmed on one side, but also life does have to go on. You can't keep these measures in place permanently.
"You're not going to reduce all of the current restrictions at a single point in the next two or three months, the lifting of restrictions will be staggered. There will be an encouragement to keep some form of physical distancing through the summer, whilst allowing everyone to get some parts of their normal lives back. Exercise, playing in and watching sport is such an important part of our lives and our culture, we have to find ways to allow them to restart to some extent.
"Could you go and play recreational cricket during the summer months? I suspect you will be able to, yes, I hope so.
"It'll be a slightly bizarre environment, where some people will probably wear masks during a cricket game!
"Cricket lends itself to a bit more social distancing than many other sports and I can imagine village cricket coming back with 22 players and a couple of umpires trying to maintain a form of physical distance.
Umpires are often over 65 and therefore in the high-risk category, while saliva being rubbed on a ball presents transmission dangers. These are two pretty big obstacles, are they not?
"They are and they're not. You can imagine a scenario where you can get back to some cricket with players doubling up as umpires rather than people in high-risk age categories. You can imagine that there being regulations and additional guidance – covering a cricket ball with saliva to get shine will be a thing of the past!. You can also imagine there being hand gel on cricket pitches, behind stumps, and between every over every player washing their hands.
"There are all sorts of things that you could do that could encourage physical distancing, keeping your hands clean during a game, and in the end the nature of cricket being played on a very big pitch with 22 players is probably at the lower end the risk. With common sense and some new guidelines, I would love to see some cricket played this summer and I hope to play in some myself for Steeple Aston Cricket Club! And it would be great to get junior cricket going again over the summer, six-a-side, or other modifications but children have missed out so much through the lockdown, it would be great to give them the chance to get back into sport.
Can you envisage the government allowing the ECB to stage recreational cricket this year?
"Yes I can. Cricket lends itself to this better than many other sports. If you take a cricket game and think sensibly, how can we still have a game which respects some of the physical distancing measures that make sense: hand-washing between overs, not spitting on the ball, using umpires from the teams to reduce the number of people, changing at home and going to the ground.
"You can think through a game from early in the morning to stumps and come up logically with a plan in the context of physical distancing which wouldn't ruin the game. 
"I think you could do that and have games potentially played in July and August.
"What can we do with our scientific knowledge to reduce risk and allow recreational cricket to go on, which is hugely important. People's wellbeing has been so negatively impacted with this, we all know that, and getting people active again is hugely important.
"None of us have done anywhere near as much physical exercise as we would ordinarily do during this, and there is a very positive benefit to our wellbeing and physical health through games of cricket, other sports and exercise.
"If we can just adapt things a bit to accommodate physical distancing, I think there would be some very positive aspects to getting back to recreational cricket.
For elite matches to take place, there would be a need for international travel for those teams playing against England. Do you think that causes any major issues?
"There are some practical issues around whether they would be able to travel. I'm not sure if there are any commercial flights at the moment between the West Indies, or South Asia and the UK. Assuming you could get around that with special flights, you might be able get around these issues.
"People could be tested before they left, tested when they arrived, have regular testing during their time in the UK. The game could be adapted to accommodate physical distancing without ruining the game.
"As the numbers of new cases of Covid-19 reduce – I hope over the coming weeks - and remain low, and there was really good monitoring in place of the players and others involved, you could start to think about going back to having professional cricket played. Perhaps in August, I doubt if it will be possible in July, but you never know. I don't think it's impossible to put the logistics in place to allow you to do that.
Is July 1 still an optimistic start date target?
"I think July 1 is optimistic to getting back. August 1 you could perhaps be in the position, with a lot of monitoring in place, to allow that to happen. But if you're going to get professional sport back in action on August 1, you're going to have to start planning now in terms of planning the logistics and training. You can't just turn on professional sport overnight, so you have to think back from August 1: what would we have to have in place by July 1 in terms of training schedules and logistics, and what would we have to have in place by June 1 to allow the season to kick off on, let's say, August 1.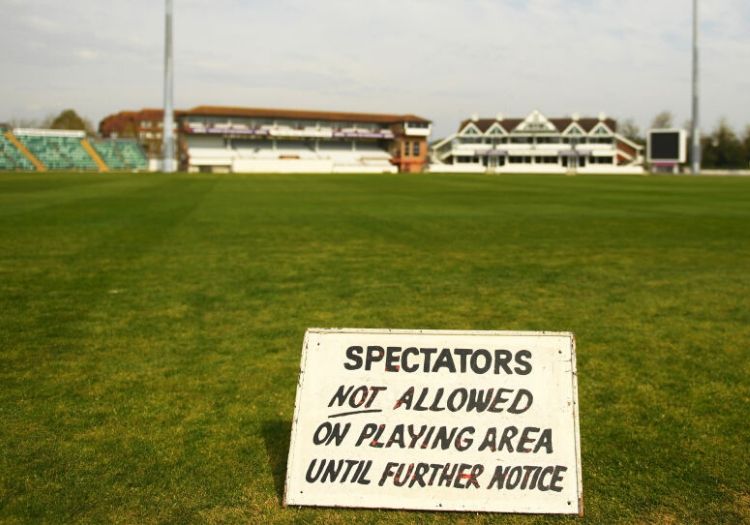 International and county cricket will be played behind closed doors in 2020, if at all
Whenever the actual proposed start date is, then, is not actually the day things start?
"Exactly. All businesses - whether it's professional sport or any other - are having to think about this now. If you want to re-establish your business as a workplace where people come to work, on whatever date, you really have to start thinking about that now, it will take weeks to put in place the changes that will be needed, even if some restrictions are lifted. What does that mean now for planning for that eventuality.
"Given that restrictions in this country are unlikely to be really significantly lifted before the end of May at the earliest, or the beginning of June, I don't think it's feasible for professional sport to think it's going to be running events three or four weeks later.
Would it be simpler and more productive to look at what could be done beyond this summer for cricket?
"No. Summer sport is easier to think and plan for than winter sport, and non-contact too. That's not just for a personal preference for cricket. If you had to choose a sport which would be more amenable to playing in this sort of environment, cricket would be pretty high up the list: non-contact, in the open air, and can be played behind closed doors and available on TV.
"Cricket is more likely to get there in some ways than some other sports. I don't think it's unreasonable to suggest you could get to having some sort of behind-closed-doors season in August. I think that's possible.
From a county season perspective, with 18 teams, is there a realistic possibility of staging a competition?
"Yes, I do. If I was part of those conversations, I would be saying 'let's optimistically plan that we would have a month of August and maybe a week or two into September… what can we do in those six weeks that might be possible? And what would we have to do in June and July to make that possible? And how can we put that in place, plus the monitoring so we could actually run cricket games?'
"Realistically, it would take a month or two to get all those practicalities sorted out, take advice from those who know what they're talking about testing - when, where, how often, accommodation, the games themselves, TV rights.
"It's not an expensive test. Especially if you had a stable cohort of 300 or 500 people in one or two locations and grounds, who you were dealing with throughout this period, it would not be a huge amount of money and if organised well would allow games to ahead. Without it I cannot see how you could arrange any games"
How much education needs to be given out for those taking part in and running the game?
"A lot would need to be done. There's no reason why anyone involved in the sport should understand the intricacies of how a virus is transmitted between people. I would spend May, June and July planning all that: educating the players, umpires, groundspeople, broadcasters.
"If there are 300 people needed to stage a game, maybe they become a cohort of 300 people that do all of this. You may need to treat this as a group of 300 who are going to be run the game at a national level for those six weeks' and take time with them to explain what they can do to reduce their own risk, what they can do to help the monitoring take place, how the testing will work, so it's not a surprise when it all rolls out on August 1. That group of 300 may be best to be accommodated together for the season with limited locations to play the games and to reduce the risk of infections being brought into the group.
"That would be much easier than thinking you could set it up in London, then you go to Taunton, then Manchester, then Glamorgan. That would be so much more complicated.
The capacity for testing has been upped by the government, will there be the capacity for the regular testing of professional sportspeople to take place?
"I think there would be the capacity. If I was the ECB, I would take control of that yourselves. It's not hugely expensive to set this up, there are lots of private providers who could do it, and you'd have complete control over it yourselves - rather than the issue of taking tests away from the NHS and people in the community who need it.
"I can imagine a scenario at Lord's or The Oval or at Old Trafford where that could be set up as a central facility by a laboratory provider to the ECB. You'd have complete control over it. You'd be able to say 'we want everyone to be tested every day'.
"A little like drug screening, it's not a voluntary thing. If you want to play in this August competition, this is what you have to do. That way you're not dependent on other people providing the service and if it fell over for them, you wouldn't be able to stage the games.
"It's not an expensive test. Especially if you had a stable cohort of 300 or 500 people in one or two locations and grounds, who you were dealing with throughout this period, it would not be a huge amount of money and if organised well would allow games to ahead.  Without it I cannot see how you could arrange any games.  It would be a great shame if there was no summer sport, recreational or professional – I would hope it will be possible.
Please ensure all fields are completed before submitting your comment!