Bunny in the headlights: My terrifying tale of facing Sylvester Clarke at No.11
SIMON HUGHES: I didn't own an arm guard, or a helmet. As I was pulling on my flimsy gloves, Graham Barlow plonked one on my head. The walk down the pavilion stairs onto the pitch felt like going to the gallows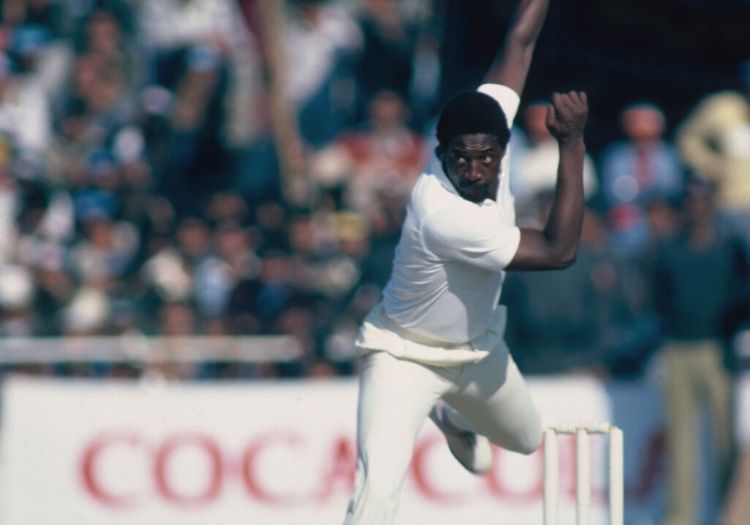 One of the unique – sometimes hilarious, often unedifying - aspects of cricket is the way it pits the elite against the inept.
We are talking here, of course, of an opening bowler's inevitable return to the attack to polish off the 'tail.'
In county or even Test cricket this is often someone who can bowl at 90mph salivating over a No.11 who is incapable of combatting anything much over 60. I was that sacrificial lamb facing the rampaging bull Sylvester Clarke at The Oval one June afternoon.
He was an immense man, so strong he could lift dumb-bells I couldn't even roll. He had a reputation for taking it rather easy with the new ball, then terrorising the lower order later in the day. He had earlier clattered two batsmen on the head, and had just bounced out the Middlesex No.9 Neil Williams with the original rip-snorter.
Now it was my turn.
I didn't own an arm guard, or a helmet. As I was pulling on my flimsy gloves, Graham Barlow plonked one on my head. The walk down the pavilion stairs onto the pitch felt like going to the gallows.
I had to creep past Clarke at the end of his run as I made my way to the wicket. He gave me a menacing stare. I took guard. I didn't need to look around the field, most of the Surrey players were clustered around me.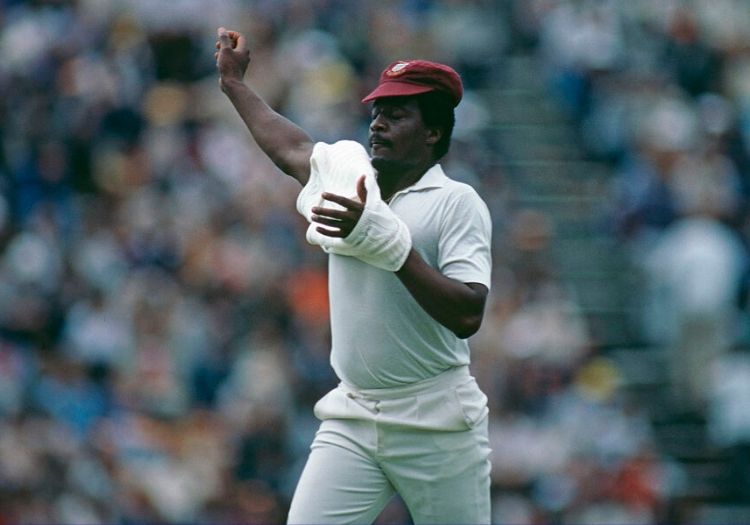 Sylvester Clarke in action for West Indies
Probably the furthest away was first slip – halfway to the boundary. The West Indian ogre began to run in. I was wracked with fear: not only the physical variety, but also the potential mortification of being made to look totally incapable, arms and legs flailing around like a demented punk as I tried to fend off the inevitable throat ball.
'Step back and across, back and across,' I repeated to myself as Clarke approached. 'Keep low and watch for the bouncer.'
The first ball was short and wide. I fenced at it compulsively but was hopelessly late. It made a loud smack as hit Jack Richards' gloves. The second was short of a length and straighter. I played it okay. Well, it hit the bat, anyway.
'Let's polish 'em off, Silvers,' several fielders beckoned.
Christ, it's coming this time, I thought. Back and across, back and acr... I saw the third ball pitch short. Then it vanished from view and suddenly reappeared a foot in front of my face.
I was vaguely conscious of jerking my arms skywards and head sideways. Then there was a terrible clanging sound and the ball ballooned upwards and was caught at slip.
It had crashed into my temple, and but for the helmet it would have scrambled my brain. It left a menacing red autograph on the perspex side-piece, agory reminder of the time I had been 2mm of man-made fibre from death.
"HOWZAAAAT!" yelled Clarke jubilantly. "That's not aaart," said the umpire Arthur Jepson, "and that's enoof of that short stoof."
"What is this, a ladies' game?" Clarke muttered. He stormed back to his mark and sent down another bouncer. I stood transfixed and felt the wind displacement as it sailed two inches over the nape of my neck. Then we wisely declared.
I could barely walk off. My legs had turned to jelly. I still have occasional nightmares about that four-ball innings. It was probably the worst nought not out in history.
The Analyst: Inside Cricket podcast is asking for your favourite tales from No.11.
Did you witness an incredible rearguard resistance? Were you part of a last-wicket stand that won a match against the odds?
Or do you want to nominate a truly dreadful jack of the pack for special mention? Email simon.hughes@thecricketer.com or comment below and have your story read out on the next episode.
Please ensure all fields are completed before submitting your comment!