Schedulers can say Royal London Cup timetable will change but that does not make it right... the tournament deserves care
SAM DALLING: The laughable 48-hour turnaround time between semis and showpiece must not be repeated. To have such tight windows is a farce, for players, supporters and club officials alike, particularly in a Covid world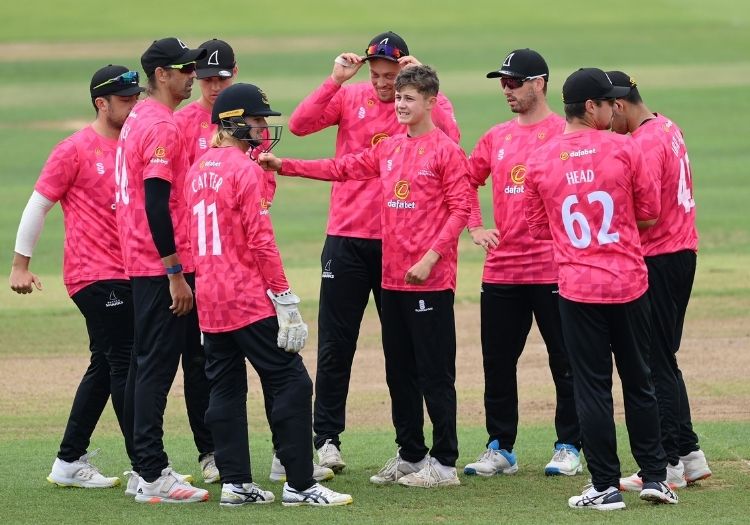 Everything about it has been terrific: outgrounds from Sedbergh to Scarborough, Grantham to Guildford; talent of all ages and cricket of an excellent standard.
The Royal London Cup has been everything we knew it could be, and then some: a joy, sparkling despite being relegated to the role of an busker on the festival's peripheries.
Families have turned out in their droves, crowds have been healthy, and storylines plentiful.
There have been more than 100 List A debutants and so many firsts. Thirty-four centuries were racked up, three of them belonging to Durham's Graham Clark. Ryan Patel made his maiden List A ton and duly followed up with a second. Harry Duke, Jack Haynes, Ed Pollock, Matt Lamb, Tom Wood, Tom Haines, Sean Dickson, Tim David, Ali Orr, George Bartlett, Marcus Harris, Feroze Khushi, Haseeb Hameed all opened their triple-figure account in the format. Sir Alastair Cook made hundred No.82 of his glittering career.
With the ball a young man named Kyle Abbott picked up a maiden List A five-fer. Michael Hogan - 40 years young - snared 14 wickets at 10.92, conceding a meagre 153 runs in 50 overs. Fellow quadragenarian Ryan ten Doeschate was asked by Tom Westley – godfather to his child – to dust off the bowling boots: he ended with an equally impressive 14 wickets at 14.78. And then the two table toppers - Glamorgan and Durham - both with beautiful stories of their own, for differing reasons.
For those who questioned its point, who said it was a futile exercise, you were wrong. The Royal London Cup has been a joy. I hope that gets remembered.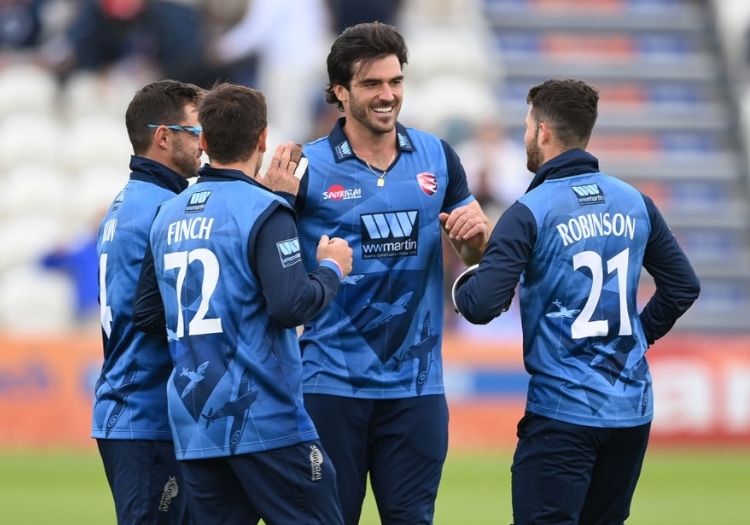 The Royal London Cup knockout stage lasts five days
Ah yes, The Hundred. This is no place to gripe about that competition. The division being driven between those with a shared sweetheart is ugly and crass. As seems to be the modern way, nuance has been dispensed with. It should not be that way. It doesn't have to be that way.
Such linear lines are unnecessary. One can have a soft spot for something, while liking another. And one shouldn't hesitate in admitting enjoyment for fear of virtual repercussions.
You might prefer like the Royal London Cup, you might prefer The Hundred; but, whisper it now, you are allowed to enjoy both. Or perhaps dislike each, and instead pine for more red-ball cricket or 10-over fare. The denominator is still cricket, and we shouldn't forget that.
Anyway, I digress. This is about the Royal London Cup, and the entertainment of the group stage of the tournament means the knockout phase is tinged with a little sadness. They will be gone in no time - arriving on Saturday afternoon with the first of two quarter-finals, and gone by Thursday evening after the final at Trent Bridge. A blur.
ROYAL LONDON CUP KNOCKOUTS SCHEDULE

Saturday, August 14: Quarter-final - Essex v Yorkshire

Sunday, August 15: Quarter-final - Surrey v Gloucestershire

Monday, August 16: Semi-final - Glamorgan v TBC

Tuesday, August 17: Semi-final - Durham v TBC

Thursday, August 19: Final
Now the ECB cannot have been so cynical as to be malicious, but that does not make this scheduling right.
The Cricketer revealed on Friday that there is acknowledgment from the decision-makers that a Thursday afternoon final was a poor call. They can say that again but they don't need to, they just need to ensure it isn't repeated. That would be the definition of insanity.
Likewise, the laughable 48-hour turnaround time between semis and showpiece must not be repeated. To have such tight windows is a farce, for players, supporters and club officials alike, particularly in a Covid world where arrangements are much more tricky.
Reducing admission prices and offering free entry to key workers at Trent Bridge should be applauded.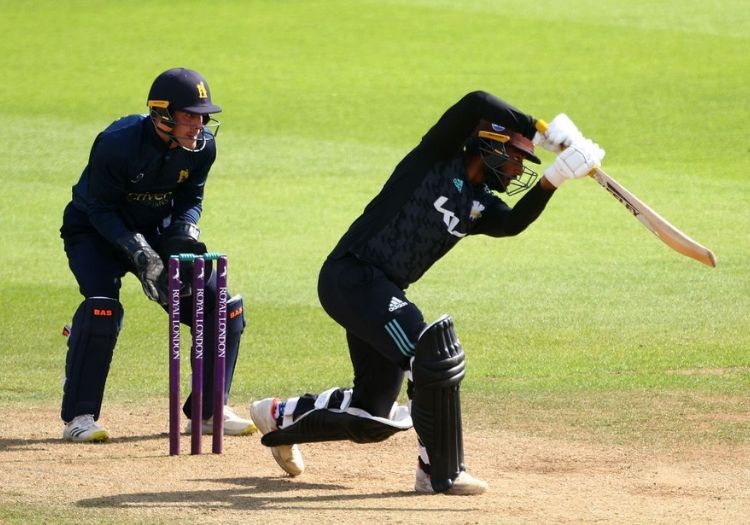 Ryan Patel is one of the players to have impressed in this year's tournament
The Cricketer understands that Somerset - had they progressed to defend their 2019 title - were seriously considering a home play-off game behind closed doors. Yes, the dates have been in the calendar since the winter, but servicing a crowd of 5,000 requires caterers and appropriate stewarding levels, and right now clubs can ill-afford to promise pay when there is only a slim chance an event will happen.
But naturally those staff cannot be expected to hold the date pending a potential, but mathematically unlikely, shift. Fortunately, it did not transpire that way: it would have been a sorry sight.
"Sam, you are bringing problems and not solutions," I hear my editor whispering in my ear. Fair point.
Yes, the calendar is packed but surely there was wriggle room? Afterall, four counties are cricket-less for 17 days in late August. For Worcestershire it is 19. That should not be allowed to happen.
The Blast quarter-finals will be played Tuesday-Friday night. Bring each forward an evening, and have the Final that Saturday? Push the County Championship fixtures starting on Sunday, September 12 to the Monday, and host the final on Saturday 11?
Host the final the day after Blast Finals Day on September 19? On the off chance a side makes the final of both – this year it could only possibly be Yorkshire - surely they'd happily forego a heavy Saturday night for a chance to play a second final in front of a big crowd?
Three solutions based on a five-minute glance at my summer fixtures wallchart. None of them are perfect but surely better than what we have? Or how about this: bump the play-offs to next week, use the Sunday after the Blast for the semis and one of the latter two dates for the final. Would it have been that difficult? It certainly would have made the lives of many much more simple.
You could always just move the games of the sides affected. Again not ideal, but we've seen there can be flexibility: Surrey's home play-off clash shifting to Sunday because The Oval is otherwise engaged on Saturday. Glamorgan's semi-final has been moved from Tuesday to Monday.
All this should not detract from what has been a brilliant competition. And it will be a brilliant ending, so enjoy. I know I shall. But please ECB, give this tournament the love and care it deserves.
Please ensure all fields are completed before submitting your comment!