Sachin Tendulkar's childhood mentor who taught him the 'biggest lesson' dies aged 86
Ramakant Achrekar was a coach who worked with young cricketers at Shivaji Park in Mumbai's suburb of Dadar, and helped produced a number of international cricketers, including the great Tendulkar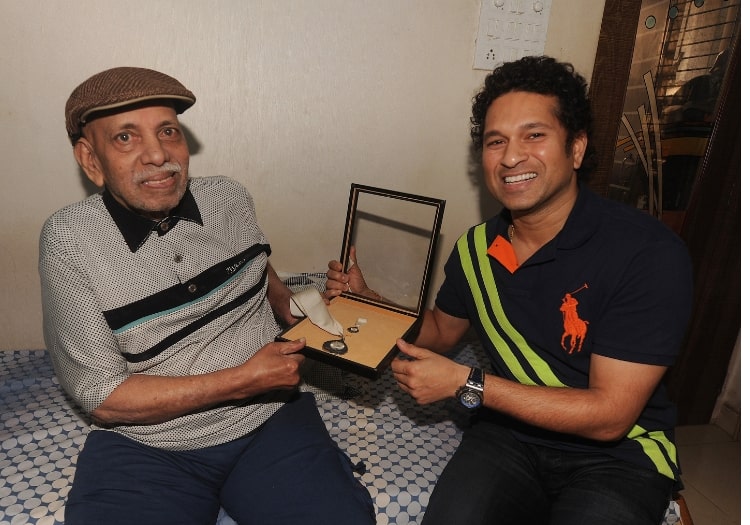 Ramakant Achrekar, a man who played a fundamental role in nurturing the talent of one Sachin Tendulkar, died on Tuesday aged 86.
Achrekar was a coach who worked with young cricketers at Shivaji Park in Mumbai's suburb of Dadar, and helped produced a number of international cricketers, including the great Tendulkar.
Achrekar only every played one first-class game, but made a monumental contribution to cricket through the work he put into making sure Tendulkar fulfilled his prodigious talent.
The story goes that he ferried a young Tendulkar to matches around Mumbai on his scooter, and Tendulkar also shared an anecdote on Twitter which reflected Achrekar's importance to his development, which is translated below.
"Back in my school days, I used to play only for the junior team and our senior team was playing the Harris Shield finals at the Wankhede Stadium," he explained.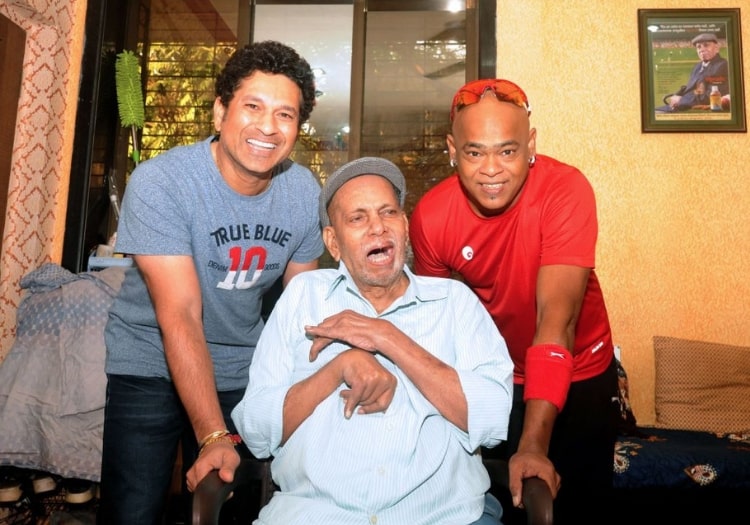 Ramakant Achrekar also coach Vinod Kambli (right) among others
"Our coach Ramakant Achrekar had organised a practice match for me. He had told me to go there after school and bat at No.4. But I left all of that and sat at the Wankhede watching the Harris Shield final, cheering the senior team, clapping.
"After the match, I saw Achrekar sir and I thought it would be good to speak to him. He asked me how many runs I got in the match and I told him I never went to play it because I wanted to cheer the senior team and clap for them.
"Then he scolded me a lot in front of everybody and said I did not need to clap for others. He said I should take care of my own game and do something so that one day, the world can clap for you.
"That was the biggest lesson of my life. After that day, I never missed another match."
Please ensure all fields are completed before submitting your comment!