Runs galore in Lahore as Kent eliminate Leicestershire from the Quarantine Cup and edge closer to semi-finals
There's no cricket, you say? Well, may I present to you a virtual run-fest at – for some reason – a virtual Lahore Cricket Club...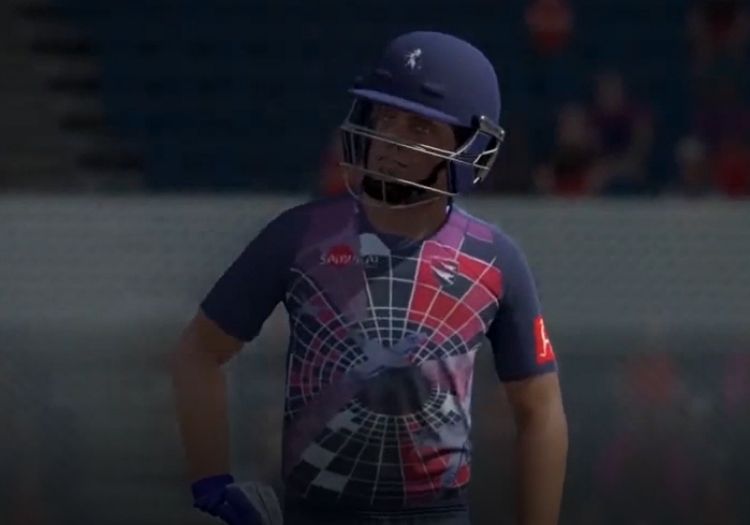 Quarantine Cup: Watch all the matches on demand!
Lahore: Kent 79-2, Leicestershire 42-5 – Kent won by 37 runs
There's no cricket, you say? Well, may I present to you a virtual run-fest at – for some reason – a virtual Lahore Cricket Club as Kent and Leicestershire shared 121 in just 10 overs, with Imran Qayyum and Hassan Azad fiddling away at the controls.
Kent would ultimately come out on top, ending Leicestershire's hopes of a first trophy of the season in the process.
Having arrived at a frustratingly empty make-believe arena with a win apiece and having shown more than a sniff of competence in their Quarantine Cup campaigns thus far, both sides knew that a positive result was looking increasingly vital, given the makeup of Group Two. Tymal Mills' Sussex have thus far proven unstoppable, while Roman Walker's Glamorgan have perhaps crept into contention as one of the tournament's surprise packages.
And after winning the toss on a sweltering afternoon in Pakistan, Qayyum opted for a bat, allowing Daniel Bell-Drummond and England's Zak Crawley to get into their work. And how. With Callum Parkinson opening the bowling in search of some turn on a surface that the pre-match pitch report had claimed might exhibit some "light cracks", Bell-Drummond was brutal. The first ball was dispatched for six, with two more following – 22 runs came from the first six deliveries of the match.
Dieter Klein somewhat escaped the carnage, before Crawley took a liking to Gavin Griffiths, check-driving him for six over extra cover. When he eventually handed the strike over to Bell-Drummond, the virtual opener added some additional punishment to the over, lofting the seamer 133 yards over long-on.
At this stage, his 36 runs had used up just 13 balls – one of the finest contributions of the competition thus far. He was not without fortune, however; in a solitary delivery, he was put down at deep square-leg, before somehow surviving what appeared to be the mother of all runout opportunities. Despite hovering at the same end as Crawley as he watched the chance go down, Bell-Drummond was able to dive back into his own crease ahead of the fielder's long-delayed throw.
With the next legitimate delivery though – Ben Mike began with a wide that missed the cut strip, Leicestershire had their first breakthrough as Crawley timed the pants off a clip through the legside, but could only pick out Griffiths – a much-needed dot ball and, more importantly, an end to a violent partnership worth 48 runs in 19 balls.
It was no more than light relief, however. Just as Crawley departed, Joe Denly arrived. Like Bell-Drummond, dropped three times by this stage, Denly was indebted to more sloppy work in the field for his own survival. He was put down at mid-on before he had scored, taking advantage by hammering his next ball over the ropes for another six as Kent passed 50 in terrific time.
As Qayyum gambled on a final flourish, Denly picked out Griffiths in the deep for his second catch before Sam Billings provided a virtual cameo for the ages, hitting both balls he faced for six to take Kent to a final total of 79 for 2, with Bell-Drummond carrying his bat for a tournament-high 40*.
Leicestershire, having already been taken for 72 by Mills' Sussex in a thrilling three-run defeat earlier in the competition, have made a habit of finding themselves involved in high-scoring affairs. And, it was a case of: 'Anything you can do, I can do just as well' as Azad took the batting reins.
Darren Stevens – his physical self formerly of Leicestershire, of course – was deposited 124 yards over mid-off in the first ball of Azad's reply, with Mark Cosgrove clearing the ropes. The Australian repeated the trick successfully two balls later, before holing out to the following delivery. As he attempted to make it a hat-trick of straight first-over bombs, he chipped only to Alex Blake.
The dismissal only brought Janneman Malan onto strike, with the South African lofting his first delivery further than anything else seen on the day – a 148-yard strike as Stevens was treated with an almost abhorrent disdain in this virtual realm. His last ball was handed similar treatment, albeit carried over the boundary by an unbalanced fielder. 24 off the first over. Leicestershire ahead of the rate…
Well, not for long. Malan played and missed at four deliveries in a row, before slicing to backward point: Tim Groenewald's over costing just a single run – a valuable contribution in the F5 format.
From there, things began to subside for Azad, turning pear-shaped all too quickly; Colin Ackermann chipped Mohammad Nabi to Billings to the very next ball, leaving Kent on a team hat-trick.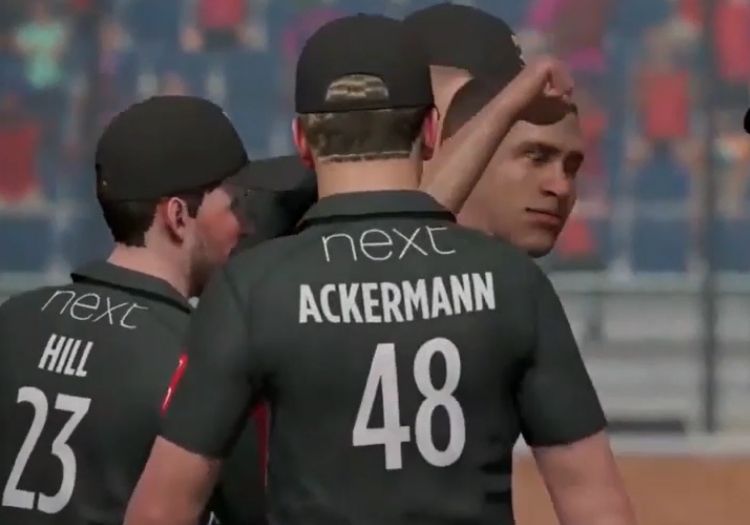 A late flurry of resistance came in the form of Harry Dearden and Arron Lilley, before the latter was caught at long-on off the bowling of Denly's leg-breaks and Lewis Hill run out next ball to complete proceedings.
A win for Kent by 37 runs and, as an additional consequence, the end of the road for Azad – an entertainer, but too often on the wrong side of high-scoring affairs.
Azad reflected on the defeat, saying: "It was pretty atrocious, there's no point mincing words about it. We were absolutely atrocious in the field. We spoke after the last game about bringing energy back into our play but there were lingering demons in the field today.
"We started the season really well but we had a couple of close games, which we came close to winning, we just didn't have the extra five percent the top teams offer, to get over the line.
"If we'd won against Sussex it might have affected things further on in the tournament, but it was unfortunately not to be."
Victorious Qayyum said: "The team came well together, and we've been getting used to the conditions.
"I'm pretty confident, I can confidently say we'll make it three out of four wins and get through. I'd say 80 percent confident, we're playing good cricket at the moment."
To remind ourselves of happier times, The Cricketer is offering a £20.19 subscription to celebrate England's World Cup victory. Click here to claim!
Please ensure all fields are completed before submitting your comment!