ROOM 111: Birthday wishes for everyone and their mothers makes for unbearable social media
Our winter journey through the pet hates of The Cricketer's writers and contributors continues as ISABELLE WESTBURY explains why teams and leagues sending public birthday wishes should end up in the Room 111 vault...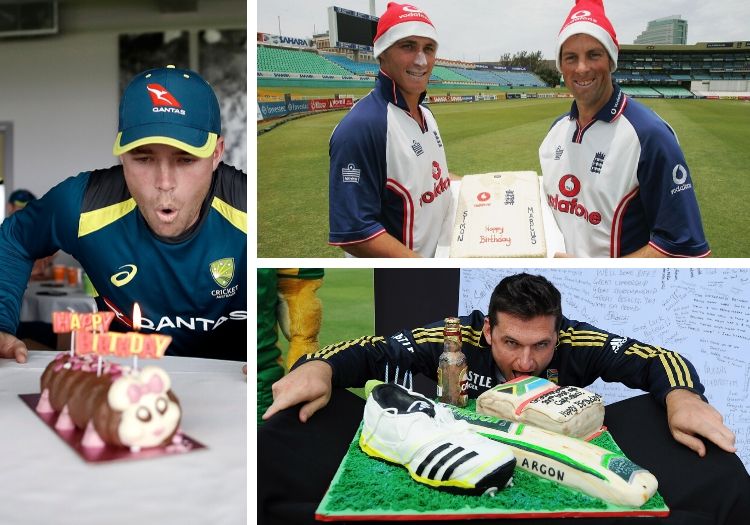 A constant concern for any business is that in performing an action, unwittingly perhaps at the time, it may duly develop into a policy, without this ever having been the intention. Over time a precedent is set and to depart from this action duly becomes impossible.
This is in fact a concept enshrined in English land law. A right of way, for example a path across someone else's property to access your own, can be created under law simply by using it over a long enough period of time. Provided you use the path openly and receive no complaints during that period, a right, termed an easement, will be created, enshrined in law.
This, ladies and gentlemen, is the point at which we have arrived when it comes to sports clubs and institutions publicly issuing birthday wishes to anybody remotely connected to them, past or present. The first foray across the field was innocent enough; a major franchise perhaps using a star player's birthday as a convenient excuse to parade their highlights reel or for the chance for some spontaneous interactive marketing.
"Virender Sehwag celebrates his 33rd birthday today. Is he the most attacking opener the game has ever seen? If not, who is?" tweeted the ICC's official account in 2011. Effortless fan engagement, without cost – what's not to like?
Only, not so simple. If Sehwag gets a birthday greeting, suddenly the ICC might be compelled to issue one to the rest of the Indian team. Not just your Tendulkars, Dhonis and Laxmans, but your Pragyan Ojhas and Murali Kartiks too.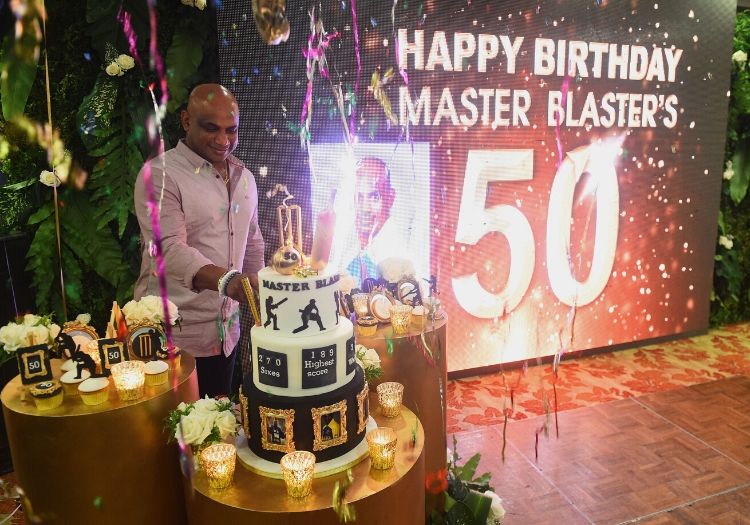 With over 21,000 international runs, Sanath Jayasuriya is a prime candidate for a few dozen birthday tweets every June
Decline to do so at your peril. Remember the Yaya Touré birthday row? A few years ago the Ivorian footballer was reportedly "very upset" when none of Manchester City's owners shook his hand on his birthday. "He got a cake but when it was Roberto Carlos's birthday, the president of Anzhi [a Russian football club] gave him a Bugatti," Touré's agent said at the time. Precedents, they can be expensive.
Perhaps that's an extreme example (and a wild reference by Touré's agent) but what you do for one of eleven similarly-placed performers leaves to be answered what you must do for the others.
To extend the quandary, if an international institution congratulates a player from India, must they not then also congratulate the members of the other nations within its jurisdiction? If not can we cry, outraged, of bias? And if birthday wishes are extended to male players, what about the women we should surely ask? If not, why not, comes the vociferous rebuttal? Man the ramparts.
The affliction has become so extreme that we are at the stage now that even tenuous links to a club or institution will ignite a flurry of birthday wishes. Whether through fear of past precedents set, or a cheap excuse to obtain further clicks, they are ubiquitous – and infuriating. It extends, laughably, to players past or present, even if a player's experience at a particular club may not have been the happiest.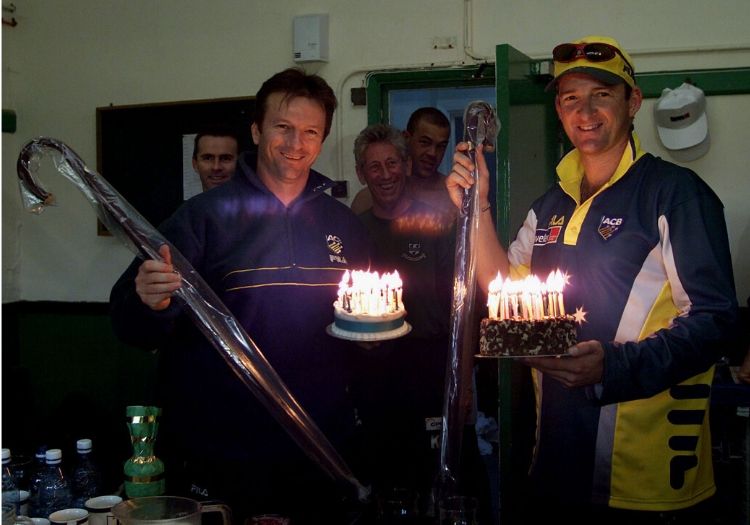 Before social media, birthday celebrations were more low-key, like when Mark and Steve Waugh were presented with cake and walking sticks upon turning 36 in 2001
Chris Gayle's mother's birthday was even celebrated the day after he smashed 96 off 56 balls in the IPL; another excuse to post the spectacle. Yorkshire's Twitter account once forgot Adam Lyth's but, on dutifully pummelling the keyboard to give Jonny Bairstow his dues, belatedly wished wished the famously irascible wicketkeeper's future international teammate many happy returns too.
The tiresome, unnecessary deluge is upon us. No doubt it arose from innocent origins. However, to the man or woman who fashioned that first well-intentioned offering, just look at what you have unleashed. The innocuous path is now a full blown motorway careering across the once quiet pasture beyond.
OTHER NOMINATIONS FOR ROOM 111
Subscribe to The Cricketer this Christmas and receive a £20 John Lewis voucher or Alastair Cook's autobiography. Claim your free gift here
Please ensure all fields are completed before submitting your comment!