Roland Butcher: England's first black cricketer on Jofra Archer, responsibility and trailblazing
NICK FRIEND: 'Our boy, their bat' read a local headline on the day of Butcher's Test bow. Fate has curious powers; the batsman would receive his first cap in Bridgetown – the city of his childhood, the home of his friends, the land of his birth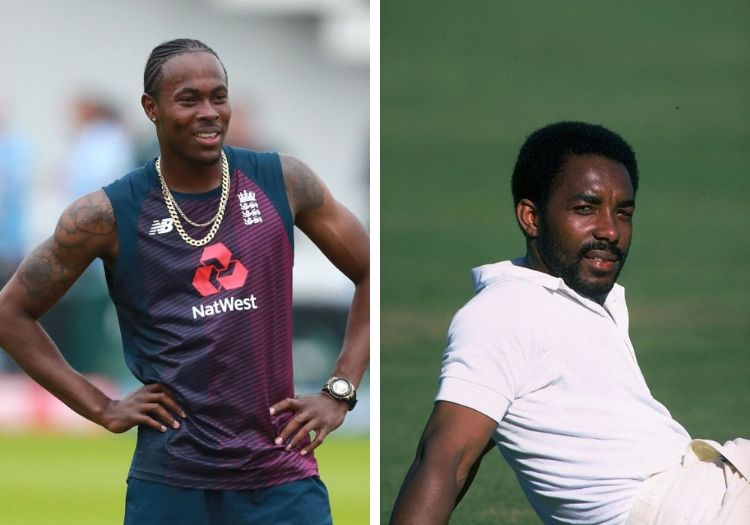 Trailblazing is a complex phenomenon – a two-way street, with its primary significance both justified and magnified by its lasting impact.
Almost four decades on from his brief international career, Roland Butcher – England's first black cricketer – can reflect with a certain pride on a pathway he cleared for those who followed him.
Born in Barbados before relocating to England as a 13-year-old in 1967, playing for his adopted nation became a dream worth chasing.
'Our boy, their bat' read a local newspaper headline on the day of Butcher's Test bow for England. Fate has curious powers; the former Middlesex batsman would receive his first cap in Bridgetown – the city of his childhood, the home of his friends, the land of his birth.
It was not necessarily a strapline of overt resentment, but one of disappointment that West Indian cricket could come up against one of its own. As fortune would have it, Butcher's debut may have come earlier on the same tour of the Caribbean – at Guyana – had the Jackman affair not seen that game called off. That, however, is an entirely different story – a sideshow that, ultimately, would overshadow much of Butcher's brief stay in the international arena.
Yet, the relevance of Butcher's tale is crystal clear in the current climate; one would do well to ignore the parallels between his rise and that of Jofra Archer, an instant star of whatever has been tossed in his direction.
The hands of Midas, the stone-cold stare of Medusa. Single-minded, committed to an end goal, ruthlessly determined to touch his dream; his is a tale of making tangibility of the incorporeal.
And while the journeys of Archer and Butcher rely on one substantial difference – the former moved to England for the primary purpose of furthering his cricket career, there are few who can better comprehend the voyage – both mental and physical – explored by the young seamer than Butcher, the first man to go on such a ride.
"We may have taken different routes, but we have ended up in the same place," Butcher says of Archer, with whom he worked back in Barbados – where Butcher is now once again based – before leaving for Sussex.
Both have played for England, of course. Archer's situation, however, is somewhat different; he went to England as an adult born out of frustration, coupled with a British passport that presented the possibility.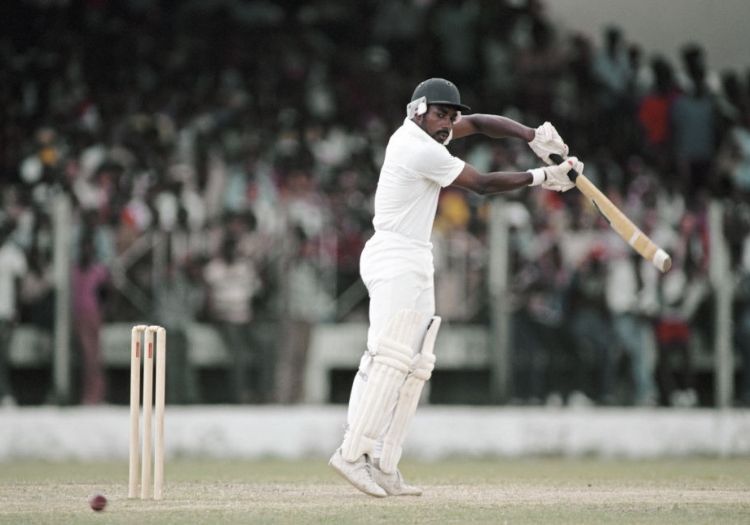 Butcher bats on his Test debut against a bowling attack featuring Andy Roberts, Michael Holding, Colin Croft and Joel Garner
"I would say that there's more pressure on him than there was on me because being the first, the level of expectation is not the same as someone like Archer, who really came in with a lot of opposition," Butcher reflects.
"I certainly didn't face much of that – particularly from players who I was playing with. He has had opposition because the discussion was that he shouldn't come into the squad because the team was settled.
"For him, he's expected to perform to a high level in every innings and every game because he is the guy they have changed the rules to accommodate."
Much was made when speculation first hatched into something more considerable of Archer's possible World Cup inclusion. David Willey, Mark Wood and Chris Woakes were all quoted – and misquoted, adding their concern at the effect of an outsider on a settled camp.
This was rectified almost immediately; the acknowledgement of Archer as a godsend, having stumbled across a generational superstar, was quickly apparent.
And when Butcher speaks of his former pupil, he does so while sipping on a bittersweet emotional cocktail: a genuine joy offset by a wrathful frustration at how a glistening, multi-carat talent could be lost by a system among a sack-load of fool's gold.
"I'm not surprised by what he's done," Butcher maintains. "He always had the ability and I always believed he would become a very good cricketer. I think I'm slightly surprised at just how quickly that talent has come to the fore."

Indeed, he had arranged at one point for Archer to join the MCC Young Cricketers programme under Mark Alleyne, although this would ultimately succumb to other circumstances.
Yet, when Butcher discusses Archer, one word remains central – opportunity: first a dearth, then an ocean.
"A lot of people in the streets might feel that he should be playing for West Indies," he explains. "But when he was here, Jofra probably wasn't getting the opportunities that he should have done.
"There is no question that he's a loss to West Indies cricket because you don't come across his quality of bowler every day. And that quality hasn't just come overnight. He's a high-class bowler and any team would love to have him. The West Indies would really love to have him."
The story, at this point, is not a new one; Archer was an obvious pick for the 2014 Under-19 World Cup. Only, he was left out of West Indies' squad.
It was a group that included Nicholas Pooran, Shimron Hetmyer and Fabian Allen, though none of the seamers selected ahead of him – Preston McSween, Marquino Mindley, Ray Jordan to name three – have gone on to enjoy anything remotely resembling Archer's career.
As Butcher recalls the circumstances of Archer's disappearance from the grasp of West Indian cricket, there is a scathing exasperation to his voice. A "wake-up call", he says. A "watershed moment" for Caribbean cricket, he adds.
"Everything should be done to prevent that happening again," he stresses.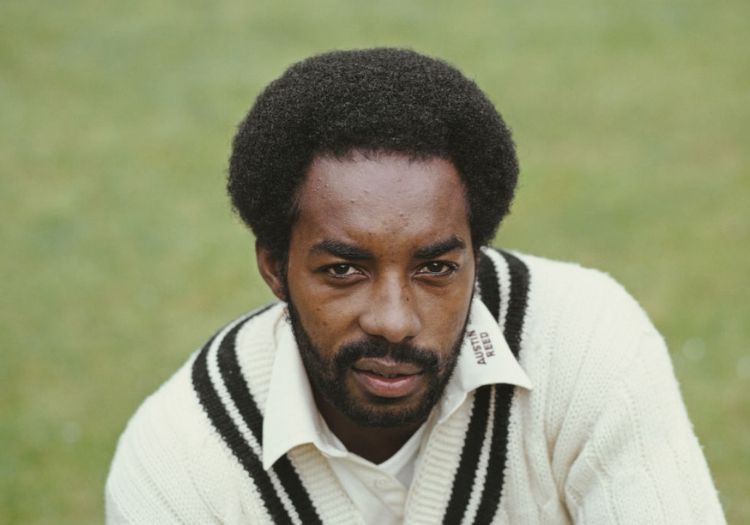 Butcher played three Tests and three ODIs for England
The nature of talent-spotting is such that, just occasionally, you'll miss things – even obvious things like an effortless fast bowler with a rapid bouncer and a lethal yorker. Butcher is right, though; rather than an invitation to panic, the loss of Archer must be a defining moment in the way in which stars are found and kept.
"We have work to do not only so that the likes of Archer don't just go and play for someone else, but so you don't lose people out of the system. We are too small a society to be losing quality players.
"Talent identification is not necessarily about when you need the talent," he says. "It is about looking down the line at another day. That process is very important to West Indies and we have got to approach talent ID in a much more scientific way in the Caribbean, so that you can see four or five years down the line that this particular player is going to be at a certain level – not necessarily ready for selection at this point."
The irony in Archer's case, of course, is that initially little was made of his decision. It highlights Butcher's theory – the notion that scouting is not for the here and now, but for the future. It was only when Archer developed into a bowler capable of dominating T20 tournaments all over the world that the magnitude of West Indian cricket's loss became truly apparent.
"This has to be a wake-up call to be vigilant and to make sure your structures are right and you are paying attention to detail," bemoans Butcher. "Young players have to be watched, nurtured, monitored and helped to develop.
"What it really did was to give a generation of black players the hope and belief that - hang on a minute - if he can do it, so can I"

"With Archer, people didn't see it or appreciate what was developing because he wasn't at his top level yet.
"But, you can't just take notice of someone once they reach the top. You must decide that this person has the ability and then you have to back them. You have to watch them and monitor them and keep track of their development.
"There must be people in the Caribbean who are thinking that. They took an eye off the ball. They didn't pay attention to detail. They allowed this person to get away. And now, he's going to come back in a different shirt to inflict some punishment on the Caribbean."
As Archer bounced out first Pooran and then Carlos Brathwaite – another Barbadian allrounder - in England's World Cup demolition of West Indies at Southampton, it was difficult not to bow to Butcher's premonition.
But crucially, he adds, Archer will never forget where he came from, he will never overlook his Bajan roots. An England player he may be – just as Butcher was all those years ago, but quite simply, the nature of society doesn't allow for forgetting one's past.
"Barbados is where I was born," says Butcher of the nuance of his own allegiance. "This is where my family was raised and has been for hundreds of years. You don't just break away from that simply because you've travelled away to a foreign land and played cricket in that country.
"When it boils down to it, you are Barbadian by birth. You can only be born in one place. Barbados will always be home because that's where I was born, that's where I grew up, that's where my family was, that's where my childhood friends have been. It's really everything to me."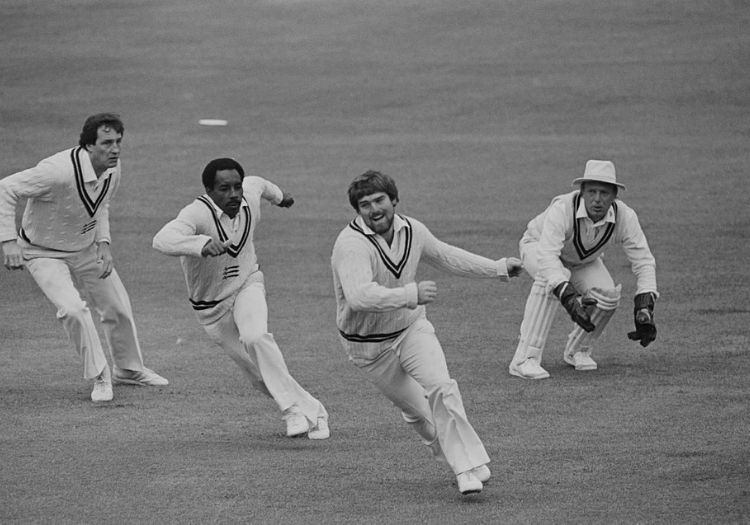 Butcher picutred in Middlesex action alongside the England trio of John Emburey, Mike Gatting and Paul Downton (left to right)
Don't mistake Butcher, he loves England - both as the nation that gave him his cricketing chance, and the nation that gave him his world.
He cannot speak for Archer. Nobody can. Everyone is different and nobody's circumstances are the same. Yet, in describing the England star's character, he paints a picture of a man well aware of his own background.
"He realises that he's got a break in life," Butcher says. "He's very fortunate – it's not something that he'll take for granted. You have people who work like he has done for their entire lives and don't get these opportunities.
"He will remain humble. I can't see him getting above his station. He will know that he came from Barbados. He didn't come from a background of affluence. He came from a working-class background. I don't think he will forget that."
When Butcher speaks, he does so from experience. What he sees in Archer is what he recognises in himself.
He is at pains to laud Middlesex – his former county – for their role not only in his own progression, but in a seismic cultural shift in the cricketing landscape. Butcher recalls being one of five black players in his Middlesex side at a time before such multiculturalism was necessarily the sport's norm. He singles out his former coach, Don Bennett, a man "who didn't care if you came from the moon as long as you could improve his team".
"People associate them as a club with upper class and snobbery," Butcher adds. "But Middlesex broke the mould. They set the trend really for what was to happen after. Then, it became more prevalent that black players were involved with other counties."
And then there was his Test debut – in the midst of one of England's most eventful, harrowing tours. The Jackman affair was followed by the death of Ken Barrington – during the Barbados Test and Butcher's debut.
"They took their eye off the ball. They didn't pay attention to detail. They allowed Archer to get away"

To describe the occasion as bittersweet is to trivialise a tragic time.
"I was fulfilling a childhood dream by playing Test cricket against the best in the world," Butcher recalls.
"The second half of that game was incredibly difficult for all of us. As an individual, I don't think you ever forget. The two elements – my debut and his death – are linked, there's no question about it.
"I was extremely happy on one front to be playing in front of my home people in a Test match, but you are losing a friend and colleague who you had spent a lot of time in the dressing room with and who was there for you.
"That is a time for sadness. I had everything in that match. I had joy and sadness. I don't think I will ever forget those feelings. I don't think it will ever change. Both of those feelings will be with me forever."
Whether it ultimately impacted on the brevity of Butcher's international career is a different question entirely.
However, that Butcher can look back on an England career at all represents a significance that even he has only begun to better understand with the ticking of time.
England's first black cricketer. A trail well and truly blazed. "It means a great deal to me," he admits.
"As the years go by, it is a statistic that takes on more significance. There were many black cricketers playing before me, but I was the first one, so it has to give me some pride in that happening. As you get older, you actually realise that you opened that door for people with the same ambition to walk through.
"So, I will always remember that, yes, I got the opportunity, but by taking that opportunity and by conducting myself in a certain way, I was able to ensure that that door remained slightly ajar so that anyone who really wanted to could push their way through.
"What it did really was to give a generation of black players the hope and belief that – hang on a minute – if he can do it, so can I.
"That's what you want to create – you want to create a situation where people have hope and belief that things are possible.
"It is when people think that things are impossible that they don't achieve. I'm pleased with that. If Archer's success can open the eyes of more West Indian players in England, that can't be a bad thing."
Our coverage of the ICC Cricket World Cup 2019 is brought to you in association with Cricket 19, the official video game of the Ashes. Order your copy now at Amazon.co.uk
Please ensure all fields are completed before submitting your comment!