Quirks of Royal London Cup play to strengths of the Worcestershire way
NICK FRIEND: Few clubs are more self-sufficient in the formation of their squad, and even fewer have such a reputation for handing openings to promising youngsters early on in their careers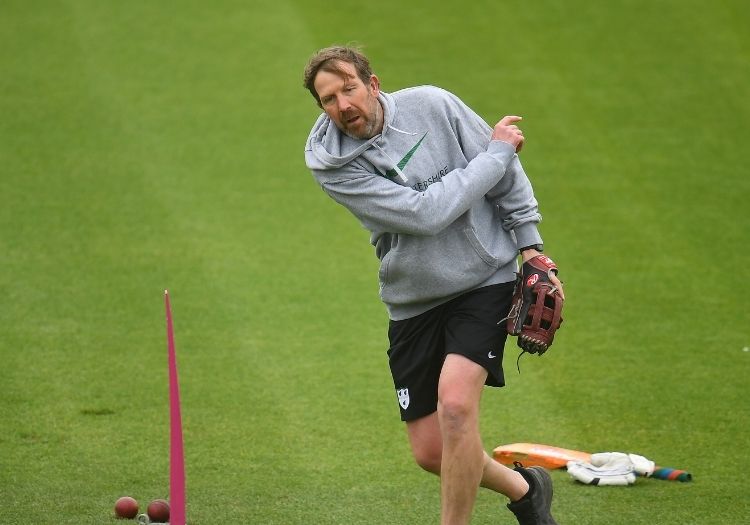 It's been an unusual month for Alan Richardson, seconded for international duty as England's emergency bowling coach when Covid struck Eoin Morgan's ODI squad and now taking charge of Worcestershire for the Royal London Cup, with Alex Gidman otherwise engaged on the backroom staff at Birmingham Phoenix.
But if his whistle-stop experience with the national side taught him anything, it's that achieving success with a team cobbled together at short notice remains an attainable goal to work towards over the coming weeks.
They made the perfect start, overcoming Kent in a terrific game of 50-over cricket that featured 645 runs and a phenomenal match-winning counterattack from Joe Leach, Worcestershire's club captain. His role extended beyond seven sixes in 51 balls that turned 184 for 6 into a successful chase of 323.
In 2017, when the county's fortunes as a white-ball force began a seismic shift – they won the T20 Blast in the following year and were a single delivery from retaining the title in 2019 – Leach, as skipper, had challenged his teammates to become the first Worcestershire side to make 400 in a List A game against a first-class county. That wait is still ongoing, but there have been five scores in excess of 350 since that aspiration was set.
Richardson knows the game far too well to necessarily expect those fireworks from a squad missing Ross Whiteley, Ben Cox and Moeen Ali in the batting department but, two years on from the club's last 50-over fixture of any kind, he wants his brief stint as head coach to be remembered for overseeing a team that didn't die wondering.
"I'm not suddenly going to turn around and go: 'We're going to try to get 400 and smack everything out of the park,' but I want the boys to go out and express themselves, enjoy it and stretch themselves," he tells The Cricketer. "I'm not sure you can call it a brand, but that will certainly be the mantra for the boys.
"There's no reason why we can't aim for something like that. I think we have to believe that that's what we're aiming for; we're not going to put a number on it, but I certainly believe that I want to come away from it saying that we really pushed ourselves as much as possible.
"We will be going out to be as competitive as possible, we would love to have success in this competition. But what we will do – and it's in the Worcester DNA – is it will be about developing players as well. That won't be to the detriment of the performance, but that's because we believe in the guys.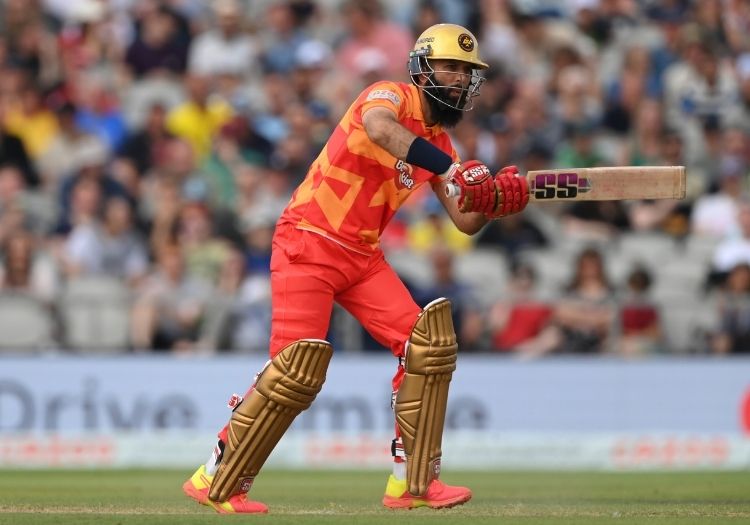 Moeen Ali is missing the Royal London Cup to represent Birmingham Phoenix
"You shouldn't be scared of losing games of cricket – because you are going to lose some, so you shouldn't be fearful of that. But you should be really excited to go out there and perform."
That final point was a message reinforced during Richardson's time on the England staff, watching Chris Silverwood and Ben Stokes go about their business.
In a sense, the present challenges facing the domestic circuit – namely, the varying availability caused by the elephant in the room – play to the strengths of his county more than most; few clubs are more self-sufficient in the formation of their squad, and even fewer have such a reputation for handing openings to promising youngsters early on in their careers.
Last week, six of the club's academy players were picked for the Super Fours, effectively the under-17 version of the Bunbury Festival. One generation further up, left-arm spinner Josh Baker and allrounder Jacques Banton, brother of England batsman Tom, both featured in the win over Kent after signing rookie contracts, while the pair also benefited from playing alongside Moeen Ali when the England man turned out in the county's second team at the start of June.
And so, Richardson is reticent to make light of the resources at his disposal. "I think we're probably at a middle ground," he says, ranking the level of disruption he has had to deal with compared to other counties. As well as Cox, Whiteley and Moeen, Worcestershire are also without seamers Pat Brown and Dillon Pennington.
Plenty of others have been worse-hit though – Yorkshire, Surrey and Sussex have lost 30 players between them to The Hundred – and in Ed Barnard, who was picked up at the initial draft before losing his deal earlier this year, the temporary head coach feels as though the club have "gained back" a key player; while Leach was going berserk on Sunday, Barnard was the mature head at the other end, 39 not out in a partnership of 134.
"It's how the professional game works: sometimes you'll get the break, sometimes you'll be on the wrong side of it," he says off Barnard's predicament.
"Ed will feel part of that, I'm sure, but we've not seen an adverse reaction from him. That's a true testament to his character; we know he was disappointed that he was picked up in the original draft and then wasn't retained. But you can't get too distracted by that because it's always out of your control. What they can do is tackle this part of the season head-on and use it as an opportunity. You have to see it as that rather than a punishment or as something to get distracted by that you have no control over."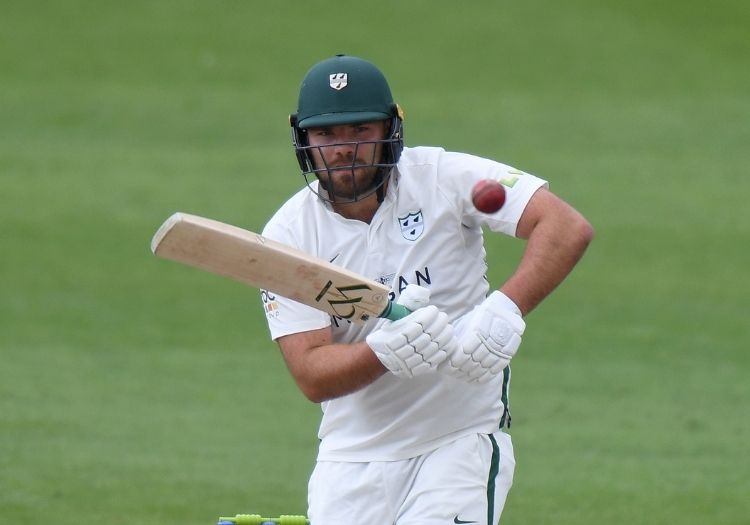 Joe Leach smashed an unbeaten 88 to win Worcestershire's Royal London Cup opener
He apologises at one point for his repeated references to "opportunities" and the enforced, positive upshots of the current situation. Richardson reckons Worcestershire are without nine first team players for one reason or another: Daryl Mitchell retired from 50-over cricket when his Professional Cricketers' Association chairmanship ended and he took up a new role as director of cricket operations, which has him working for the PCA throughout The Hundred.
"We're going to have to look at different ways of playing and challenge the guys to step up into those voids," he says. "In terms of the expectation, I think it's really difficult to know what that should be except that for me as a coach, I know that Joe is a really positive character and he wants to see us playing as positive a style of cricket as we can, and I'm a big believer on that.
"I want us to come away from the tournament, having stretched ourselves as much as possible and having learned something about ourselves. I don't want us after two weeks to have tried to do the same thing. I think we owe it to ourselves to use this window to look at what we can do."
For company, Richardson has second team coach Kadeer Ali, academy director Elliot Wilson and head of player and coach development Kevin Sharp. Planning for the Royal London Cup has been an impossible task; take Sunday's victory over Kent, whose side looked like nothing anyone could possibly have predicted even a month ago when neither George Munsey nor Harry Finch, who made 192 runs between them, were under contract at Canterbury.
"We just know that it's not going to be quite as we'd normally expect, but that's fine," Richardson explains. "And that's a really good challenge for the boys really – to not know what exactly is in front of us. It's about taking it in your stride and seeing how we go. It's been difficult to prepare, but I think that's something we should be excited about, not be fearful of.
"We have no idea of the standard of our opposition – they might look to rest players and give youngsters opportunities. We've got Middlesex who have lost quite a few players and Sussex who have lost a lot of players, so we have no idea."
But at the same time, there is an excitement at what lies in wait for his youngsters against some of the competition's best players. The prospect of his youthful bowling attack testing themselves against Alastair Cook at Essex on Thursday will be one such learning curve. Cook has already made his first century of the tournament – an effortless exhibition against Middlesex on Sunday that acted as a classy warning of his intentions for the next month.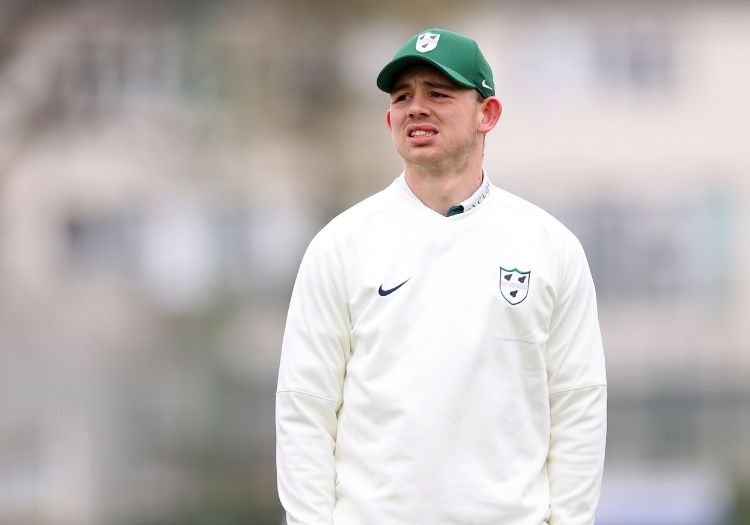 Alan Richardson is tipping Jack Haynes to have a big competition
"There is obviously a little bit of conflict there and some counties will be more affected than others, so you may end up seeing some lopsided games and some really exciting cricket," he knows. "But it does feel like a really exciting opportunity for everyone. We're going to come up against sides with overseas players – Simon Harmer, Kyle Abbott, David Bedingham, Cameron Bancroft. We're going to be put in situations against Test players and international players: Dane Vilas, Keaton Jennings, Tom Westley.
"What a great opportunity for us to put our wits against them as well. I don't think you can look at it as a lopsided tournament; potentially, some counties will see it as a very unfair one, but some will see it as a real opportunity. I totally get that but, on the whole, it's a big part of the English game now and it should be seen with real excitement."
Jack Haynes has already taken his chance: the 20-year-old possesses oodles of potential and feels as though he should be closing in on a breakthrough period. He made 77 against Kent before Leach took over with his pyrotechnics. Josh Dell and Adam Finch are of a similar vintage, with a similar platform to exploit: homegrown batsman Dell is older but has played fewer games than Haynes, while former England Under-19 seamer Finch made his List A debut on Sunday.
"We will find out a lot more about them and they'll find out a lot more about where they're at," says Richardson.
"You just hope that they're continually learning and are pushing themselves to get better. A great environment to be in is when you're challenged to do that rather than staying nice and safe and hiding behind things. This will give them the opportunity to see what it's like and see what they have to do and what the expectations of playing at that standard of cricket are like. It should give them a real taste for it, where they're and where they need to get to.
"I'm really excited because I don't think they're that far away. We're not trying to replicate England, but certainly if the guys want to go higher, you watch the way that England play their cricket and watch how other international teams play their cricket, it's pretty brave cricket, isn't it? It's physically and mentally being pretty brave with what you do. They need to be prepared to do that, so this gives them a really good opportunity.
"I look at Ross Whiteley, Ben Cox, Dillon Pennington, Moeen Ali and Pat Brown – and Alex Gidman. What an opportunity for those guys to come back reinvigorated with some fresh ideas and being really excited and confident about their game because of the situation that they've been put in. Also, likewise, for our guys who will now have to step up again. Some of them are more senior guys: a core group of Joe Leach, Brett D'Oliveira, Jake Libby, Tom Fell, Gareth Roderick, Charlie Morris, Ed Barnard. They have all played quite a lot of cricket now but still haven't played that much 50-over cricket. It's a great opportunity for those guys to step up."
And the opening stages of The Hundred have shown how quickly players can make a name for themselves. Could his young side pleasantly surprise a few observers, then?
"You look at Chris Benjamin at Birmingham Phoenix and Calvin Harrison at Manchester Originals," he says.
"Why not? I'm pretty sure there will be guys in this tournament who people have never heard of but do really well. That should always excite people. I'm a badger anyway, but I loved looking at the ECB app yesterday to see who was playing for who."
Please ensure all fields are completed before submitting your comment!