"We believe": Paul Stirling on facing Afghanistan and England, Middlesex's 2019, and his IPL ambitions
As Ireland get ready to take on Afghanistan in India, batsman Paul Stirling talks to THOMAS BLOW about the prospect of playing Test cricket at Lord's, Middlesex's promotion push, and his T20 career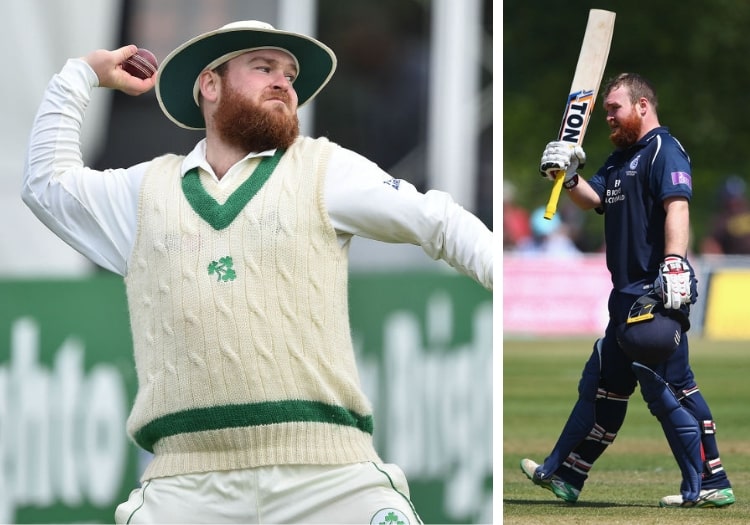 When Ireland handed Paul Stirling a central contact for the 2019 season, it confirmed him as one of the focal points of their emerging international team.
But when he was made captain for the IT20 tri-series against Oman and Afghanistan, it established something even more significant – that he will surely be the man to lead his nation once William Porterfield, aged 34, steps down.
After all, the 28-year-old – with over 100 international appearances to his name – has been at the centre of Ireland's rise from Associate member to Test status. He was there when they beat England in 2011, he was there when they beat the West Indies in 2015, and he was there when they made their Test debut against Pakistan last summer in Malahide.
Despite making only 28 runs in the latter contest, Stirling has fond memories of the five-wicket defeat.
"I think I will look back and cherish the occasion," he says. "It was a historic day in Irish cricket's history irrespective of the result; played in great spirit by both sides. Hopefully we will be able to build on the performance over the next few years."
Yet building on their maiden Test will be difficult after the retirement of two key players – Niall O'Brien and Ed Joyce. There is also the issue that, following their promotion to full member status, Cricket Ireland will no longer be able to freely use England as a breeding ground for young talent.
Upon the conclusion of the 2019 season, Irish internationals will be classed as overseas. With only one overseas cricketer eligible to play per team in the County Championship, it will be harder for their youngsters to gain crucial first-class experience.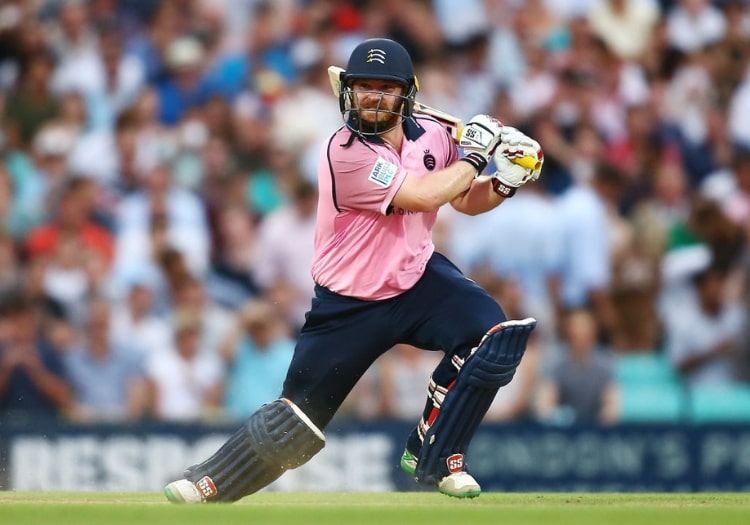 It's a busy year of cricket for Paul Stirling
But Stirling is confident his nation can produce international cricketers and replace the pair who scored over 27,000 first-class runs between them.
"Those two have had such wonderful careers for Ireland and their respective counties," he says. "It will be extremely tough to (replace them).
"However, that is the next big challenge for cricket in Ireland – to produce international cricketers on their own turf. County cricket has offered so much to so many cricketers from our island. Now that is ceasing at the end of this coming season, it puts even more onus on the coaching set up and facilities back home to be of high enough standard."
While there are concerns about the future of the Irish team, there is also a lot to be excited by – starting with a Test match against Afghanistan on Friday. If either side can find a way to win, it will be their first in the format.
"We have played Afghanistan a lot in recent years and it's an exciting challenge to take them on in the Test area," says Stirling. "They will go in as favourites on home soil with their spin attack among the best in the world, but we believe we can edge them if a couple of things go our way."
"I keep things simple and enjoy the company of my team mates and colleagues while it lasts in this great game we have"
There is also a historic Test match against England at Lord's in July.
"It will be a super week at Lord's," says Stirling. "Five to 10 years ago this would have been the stuff of dreams, and now it has turned into reality. It will be a difficult challenge as England will be preparing for the Ashes later in the summer, but I'm sure the Irish will turn out in force and give us the best support."
Of all the Irish batsmen, Stirling is best set to make a score at the Home of Cricket. Since joining Middlesex in 2010, he has accumulated more than 5,000 runs in all formats and helped the county to a Championship title. Yet since their crowning moment three years ago, the club have been on the decline. They were relegated in 2017 and could only manage a fourth-place finish last season.
Despite recent setbacks, Stirling remains optimistic for 2019.
"It is such an exciting time for Middlesex this season with a new coach [Stuart Law] in charge" he says. "It will be a fresh start for everyone involved and all in the squad will be keen to impress.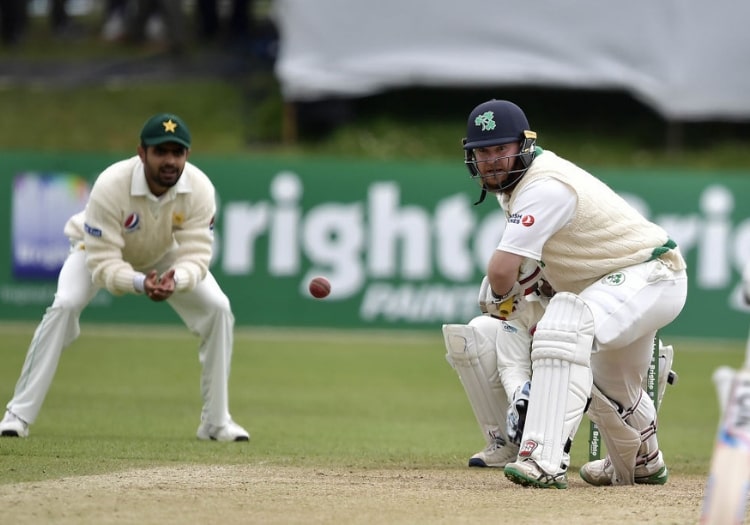 Stirling will line up for Ireland against Afghanistan this week
"Stuart has such an experienced background of coaching – it will be exciting to see what he brings to the table. We definitely have the players capable to compete in all competitions, we just need it show it out on the pitch."
If anyone can get Middlesex going again, it's Law. The 50-year-old, who captained Queensland to five Sheffield Shield titles during his playing career, has previously impressed in coaching spells with Sri Lanka, Bangladesh and the West Indies.
He will be looking forward to working with former England players Sam Robson, Dawid Malan, Steven Finn and Toby Roland-Jones – all of whom will be keen on earning a recall to the international fold. With that kind of talent at their disposal, Middlesex will be eyeing up one of the three promotion spots up for grabs in 2019.
Away from his county career, Stirling is also known for being one of the best emerging T20 batsman on the market. In recent years, his blossoming franchise career has seen him play for the Khulna Titans in the BPL, feature in the APL with Kandahar Kings, slog it in Nepal's EPL with Chitwan Tigers, and star for the Kerala Kings in the UAE's T10 Cricket League.
While the shorter formats have often come under criticism, it has helped the Irish international develop his game and become a better player for both county and country.
"It's only something I have done more recently on a consistent basis," he explains. "I get to travel around different places in the world, meet a bunch of new people each time and get to enjoy sharing the field with them.
"From a cricket point of view, it definitely improves you. It shows as clear as day what you need to work on and what level you need to be at if you want to perform. The pool of knowledge between coaches and players is of the highest calibre."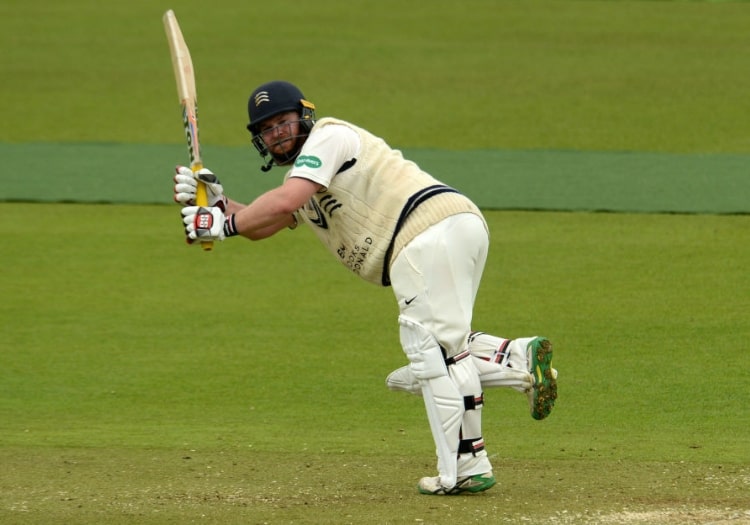 The batsman is looking forward to Stuart Law's new era at Middlesex
Though Stirling has enjoyed exploring the world of franchise cricket, he has yet to secure a contact in the IPL. At the 2018 auction, the Irishman went unsold and was not involved the following year. However, playing in India's primary white-ball competition still remains an aim for Stirling.
"The IPL is certainly the biggest of them all," he says. "Maybe one day [I'll play] if I'm going well enough."
While he certainly has ambitions moving forward, the batter is predominantly focusing on the here and now.
"I try not to think too far ahead," he says. "In this sport things can change rapidly within in a few months, whether in your control or out. I keep things simple and enjoy the company of my team mates and colleagues while it lasts in this great game we have."
In fairness to Stirling, why would he not want to focus on the present? He looks set to play in a Lord's Test match, be involved in a new era at Middlesex, and will continue travelling the world playing the game he loves – not to mention captaining his country back in February.
If all goes to plan, 2019 will be the most exciting year of his career to date.
Please ensure all fields are completed before submitting your comment!