It is now or never for New Zealand's struggling top order to come to their captain's aid
SAM MORSHEAD AT OLD TRAFFORD: Kane Williamson's assertion that his colleagues have pulled their weight is of course management speak, a diversionary tactic on the eve of such an important game. But in reality, without him the Kiwis would be cooked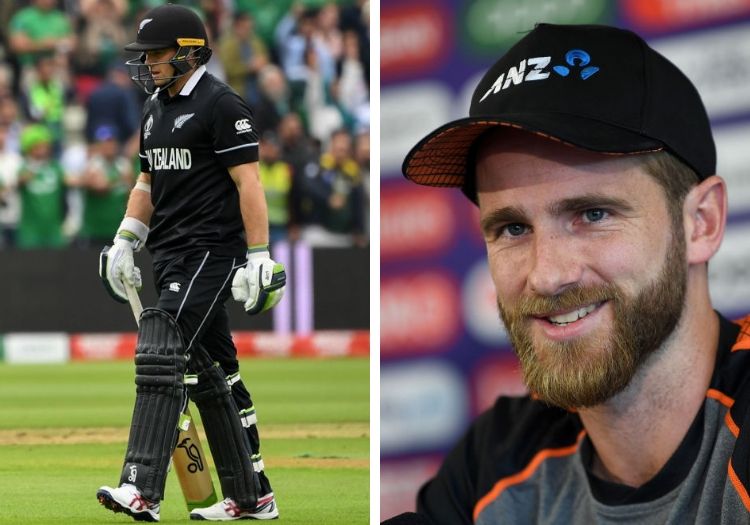 When Kane Williamson sits down and talks about cricket, it is very hard not to nod along.
Williamson speaks about the sport much like he plays - methodically, elegantly, leaving little room to be exposed - almost always with a smile on his face, unerringly polite, the school prefect of the international game.
You don't want to disagree, yet in his analysis of where New Zealand find themselves on the eve of a World Cup semi-final, there seemed to be a fundamental flaw.
The Blackcaps, their captain insisted, had reached the World Cup semi-finals not just because of his 481 runs but thanks to input throughout the batting order. 
Had his team's reliance on their skipper's runs been a burden, he was asked.
"There have been a number of other contributions which have been really important in order for us to get where we are right now."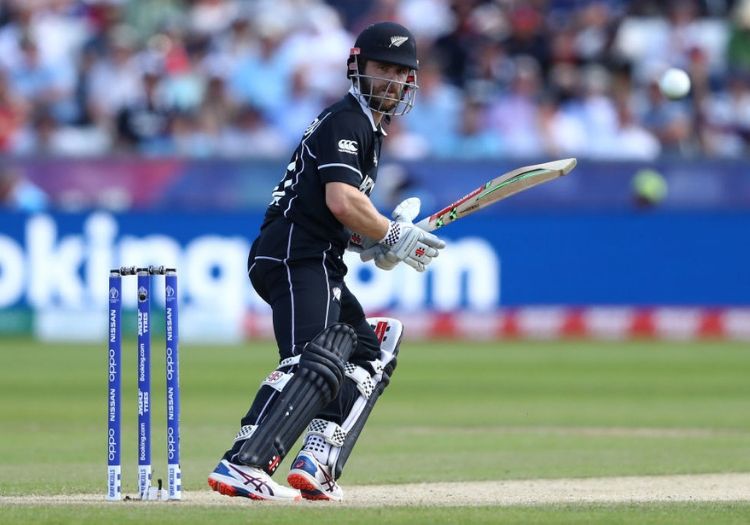 Kane Williamson has been in excellent form for New Zealand
How important is it for his teammates to take the pressure off him?
"For everybody it starts fresh tomorrow."
How do you assess being the focal point in the New Zealand batting line-up?
"I look at my role as a role, it's one of 11 guys who try to play their role to the best of their ability."
Williamson's assertion that his colleagues have pulled their weight is of course management speak, a diversionary tactic in the build-up to such an important game. Because in reality, without him the Kiwis would already be plucked and cooked at this World Cup.
The captain has more than 30 per cent of his team's runs - no one else has a larger percentage of their side's haul, even Rohit Sharma, and India's opener has racked up five centuries.
He kept his head when all about him were losing theirs against South Africa, dominated West Indies and ruddered the chase against Afghanistan.
When he was so unluckily run out by a flake of Mark Wood's middle finger at Durham last Thursday, the TV director might as well have slapped a 'Game Over' graphic across the screen.
Williamson has made 220 more runs than his nearest challenger in the Blackcaps squad, Ross Taylor. No one else has even managed 220 in total.
Martin Guptill, whose early-overs salvo has so often launched the New Zealand ship, has been strangely muted - a cockerel in desperate need of a lozenge, croaky and off-key. He walloped Sri Lanka for 73 in no time at all on the third day of the tournament but has only mustered 93 scratchy runs since. Twice he has been dismissed by the first ball of the innings. 
Guptill's opening partner for the first six matches, Colin Munro, made 58 in that thrashing of Sri Lanka but was swapped out for Henry Nicholls after failing to get beyond 24 in any of his five subsequent knocks, not that the move has paid particular dividends.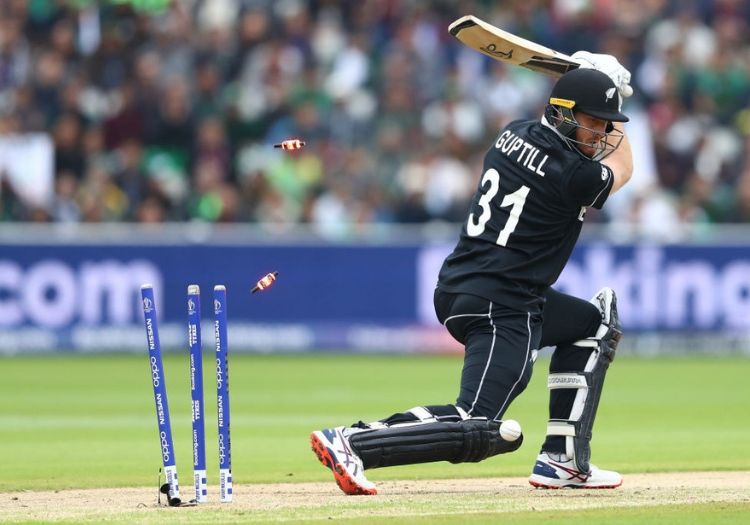 Martin Guptill is among the Kiwi batsmen to have struggled at the World Cup
After making 137 in 16 overs on June 1, New Zealand's first-wicket partnership has contributed only 93 runs in seven innings, during which time they have not batted together beyond the 10th over.
The Kiwis' house has most definitely been built on sand. What chance, then, against Jasprit Bumrah and Mohammad Shami under cloud in Manchester?
The middle order, Williamson aside, has not been much better. 
Taylor was perhaps the second most influential 50-over batsman in world cricket between this World Cup and the last, and went into the tournament with an average of 68.85 and strike rate of nearly 88 across four years of utterly reliable batting. 
Here, his competition equivalents of 37.28 and 75 are hardly shameful, and there were signs of the Taylor of old in innings against Bangladesh and West Indies, but far enough below expectations to be considered disappointing; like shelling out for dress circle seats only to discover the understudy centre stage.
Tom Latham, meanwhile, made 57 in a losing cause against England to more than double his tournament tally. He is still shy of three figures overall.
"We were certainly expecting it would be tough but what we didn't quite expect coming into the tournament was the large variety of conditions that we faced," Williamson said.
"That definitely made batting with any rhythm a challenge for everybody."
Again, it felt like Williamson was making excuses for his teammates.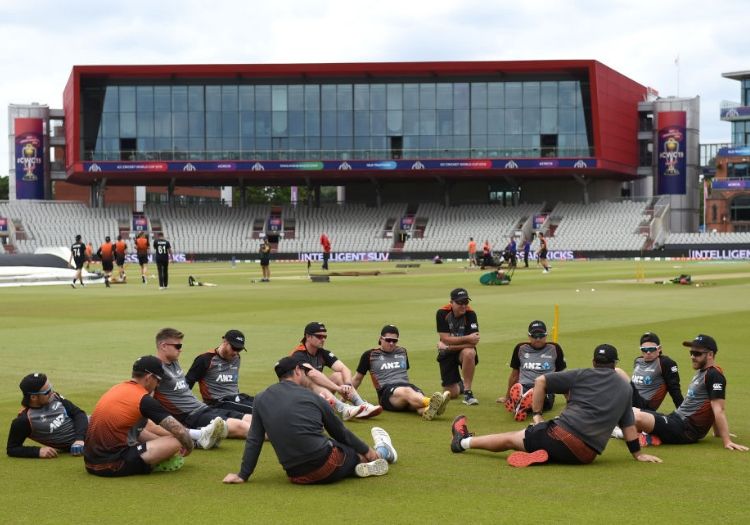 Williamson and the New Zealand players at Old Trafford on Monday
New Zealand might have taken Pakistan to the final over at Edgbaston, but that seemed entirely the will of Babar Azam.
They watched Jonny Bairstow pick length in blockbuster fashion at Chester-le-Street, but produced a horror show chase in which they were at the very least the co-authors of their own demise.
They wilted in the sun against Australia at Lord's, slipping from 97 for 2 to 157 all out in the wake of their captain's dismissal.
And so to India, fearsome opposition against whom Williamson cannot be expected to do it alone once more.
"Being able to adapt with the bat and trying to contribute to what would be a competitive total batting first or chasing a score down is the most important thing, and I know the guys' mindsets will definitely be that going into tomorrow's match," he said.
"There are so many guys who have had significant contributions over the last few years, which have gone a long way to us winning cricket matches.
"We all have that same opportunity going into tomorrow. After a very busy and fairly long round robin series it's important that the guys take that fresh mindset into tomorrow with a really exciting opportunity in front of them."
Our coverage of the ICC Cricket World Cup 2019 is brought to you in association with Cricket 19, the official video game of the Ashes. Order your copy now at Amazon.co.uk
Please ensure all fields are completed before submitting your comment!