Nelson strikes, unlucky Bracey and satisfied Kiwis... TEST MATCH TALKING POINTS
NICK HOWSON AT LORD'S: As England and New Zealand head towards a draw in the first Test a message is sent from Headingley and Ross Taylor takes catch No.156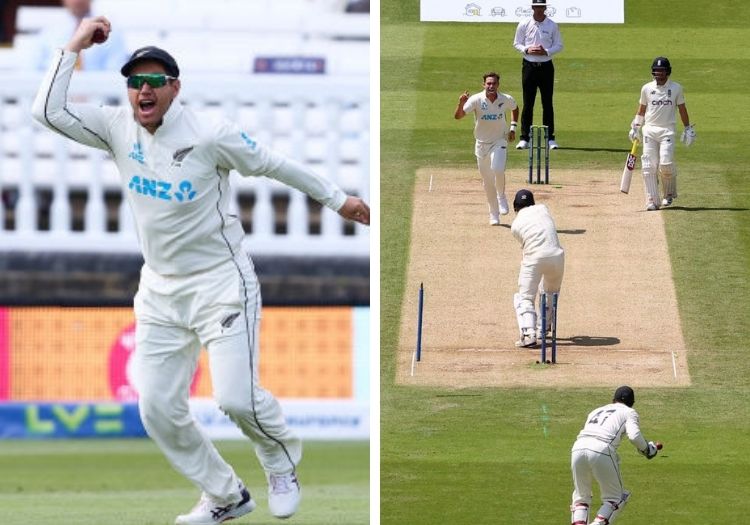 Longest Nelson?
Ticket-holders barely had time to struggle getting one down on the Saturday morning crossword before Joe Root was sent packing via the first delivery of the day from Kyle Jamieson.
The third wicket fell with England on 111, or Nelson, which they had stood on from the end of day two, through a rain-filled third day, and into the fourth morning.
Though it hasn't been confirmed, it must surely be one of the longest spell a team has stood on the infamous score in Test history.
In total, it lasted 22 deliveries straddled across three days.
Root's demise did at least achieve one piece of notoriety; it was the first time a team had lost a wicket while on 111 having start a day's play on that score.
Don't say we don't deliver the big headlines.
Catches per matches
Ross Taylor snaffled the 156th catch of his Test career to get rid of Root, drawing level with Allan Border in joint-11th in the all-time standings for non-wicket-keeper grabs.
But the Kiwi is much better placed in the catches/innings ratio list (yeah we're going there).
Only Bob Simpson (0.940), Stephen Fleming (0.859), Steve Smith (0.836) and Mark Taylor (0.783) are ahead of him.
Naturally, this stat relies as much on bowlers consistently putting the ball in the right area as it does on having sharp hands.
But let's remember Taylor is currently in the midst of the second half of his career having undergone eye surgery in an effort to reignite his Test career.
This particular effort will have tested every bit of the 37-year-old's professionalism. If your mind tires in the late afternoon and evening, it perhaps hasn't switched on fully in that opening over.
Taylor was not to be outdone and took a good low catch (spectators were again caught out by the ball appearing to bounce from one part of the hand into the other on the big screen replay) to get the ball rolling for the tourists.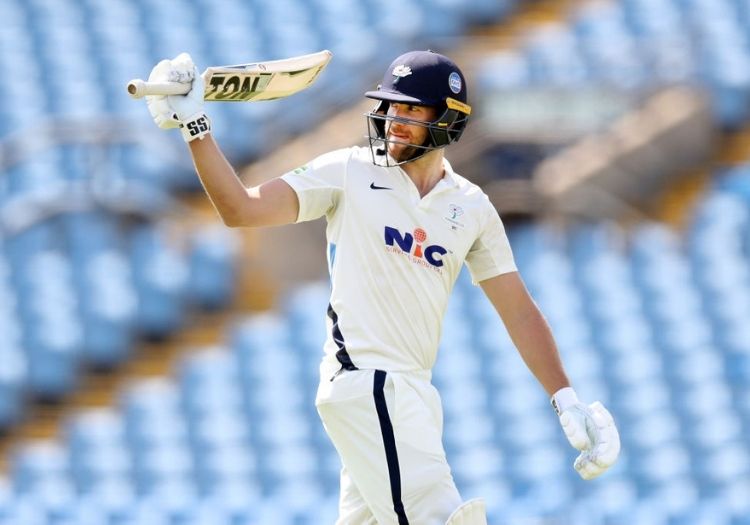 Dawid Malan was in the runs at Headingley
Duck No.88
Cricket can be a cruel game.
James Bracey may have been parachuted into this England team thanks to Jos Buttler's absence and the injury to Ben Foakes but he is here very much on merit.
He nailed down his place last month with a fine 75 for Gloucestershire against Middlesex at Lord's in a rare outing for the LV=Insurance County Championship in front of the Sky Sports cameras.
Indeed, Bracey has an impressive record at the home of cricket having scored a century in his only other first-class outing on the ground in 2018. He averaged in the 80s before New Zealand rocked up.
No disrespect to Steven Finn, Tom Helm and James Harris, but Tim Southee is a slightly different proposition, particularly after having already seen off Ollie Pope and Dan Lawrence.
The 32-year-old produced the kind of delivery that would have dismissed virtually anyone first up; an inswinger that cracked into off-stump. Regrettably, it resulted in Bracey's maiden Test innings lasting a matter of minutes
He becomes the latest addition to a list of 88 players to be dismissed on their debut Test for England. Bracey is the fourth of the year in Test cricket, with two of them - Zimbabwe's Wesley Madhevere and Abdul Malik of Afghanistan - out without scoring in the same Test in Abu Dhabi in March.
Malik was actually dismissed from the first ball of the match, joining Jimmy Cook and Leon Garrick, who also suffered the same ignominy.
Timely reminder
It was telling that while England's young line-up was being skittled at Lord's - 111 for 2 at the start of the day soon became 140 for 6 - an experienced figure was making hay in the County Championship.
Nostalgia can play tricks. Dawid Malan hasn't played Test cricket since 2018. He's featured in four first-class matches for Yorkshire since leaving Middlesex in 2019.
That said, Malan now has 430 runs in those six innings with three centuries. He topped up last year's haul of 332 runs with another 199 at Headingley before Jack Carson broke through.
Without clamouring for his reinstatement it would be foolish to dismiss Malan as purely a white-ball expert at international level.
It is worth winding back the clock a little to consider his value. Malan has always looked good against fast bowling and has an Ashes century to his name in Perth when faced with Mitchell Starc, Josh Hazlewood, Pat Cummins and Nathan Lyon. He actually had a good tour amid the struggles of his teammates.
Granted, we are in a new era with regard to selection but if there is one thing harder than winning your maiden Test cap it is earning your next, after being dropped. Once you're on the outside, re-entry to the inner circle is password protected.
Haseeb Hameed has shown that it is feasible (Craig Overton is on the brink too), but amid an alarming loss of form, it took him five years. Malan still has 12 months to go to reach that point, by which time he will be 34 and eyeing another T20 World Cup.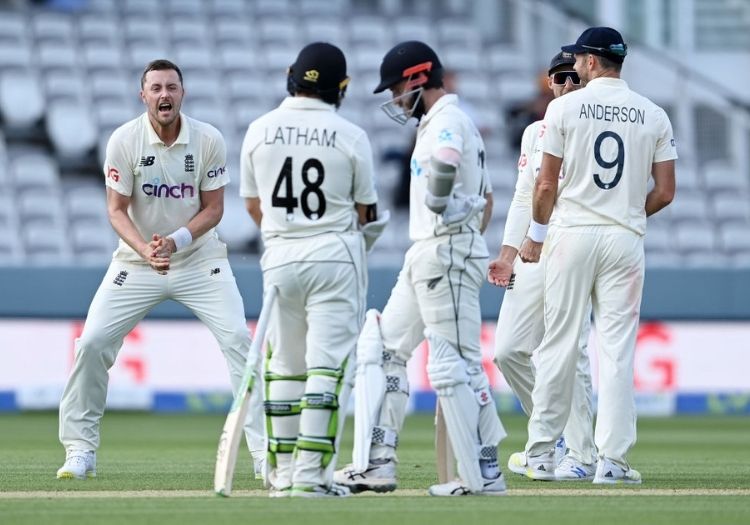 Kane Williamson heads to the second Test needing to find form
Good preparation?
With this series, for obvious reasons, not counting towards the next World Test Championship cycle, it is not overly cynical to observe this these matches are purely warm-ups for New Zealand and money-makers for the ECB.
If Joe Root's side prevails in the India series in August and September it is unlikely that he will hark back to these two Tests as being key to their success. After the second Test at Edgbaston, the white ball takes over internationally and domestically for the subsequent eight weeks.
But should Kane Williamson end up lifting the World Test Championship trophy in Southampton having outdone Virat Kohli, these games will have certainly played a role.
And you'll fancy this first game will be seen as a positive experience, with an England victory virtually out of the question heading into day five.
A double hundred for Devon Conway, Tim Southee's six wickets and a good amount of overs in the legs of Kyle Jamieson and Neil Wagner represents a good week of work.
One last target might be a few more middle-order runs particularly for the experienced duo of Taylor and BJ Watling after their respective first innings failures. Williamson himself will now be targeting runs at Edgbaston after struggling on his first-class return.
Please ensure all fields are completed before submitting your comment!