My love for cricket has come back, says Steve Smith after Ashes ton
SAM MORSHEAD AT EDGBASTON: Whatever you feel about Smith's moral compass, his past indiscretions or his right to be on the field, you surely cannot but gawp at the guy's composure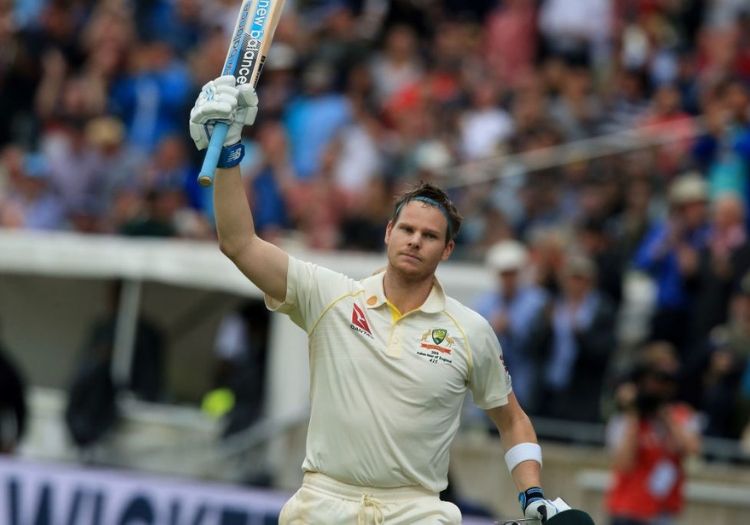 It was a little after 6.30pm when England finally found a way through Steve Smith.
Australia's former captain had batted for nearly six hours, facing 219 balls, by the time Stuart Broad knocked over his middle stump as Smith went in search of fast runs.
It ended a truly epic innings - the second such tour de force in as many Test matches at Edgbaston after Virat Kohli's magnificent century a year ago - and reminded us all just how extraordinary a batsman this controversial character from Sydney really is.
Arms and legs fidgeting at the crease like a cat in need of flea collar, Smith patiently and calmly manipulated the tail to make sure a position of major concern at 122 for 8 became a total of some substance. Friday's play might go to prove that 284 is still inadequate on a pitch which lost much of its liveliness after 40 overs, but without this knock one thing is certain - Australia would be dead.
Smith said afterwards that he valued this century as one of his finest for his country, as absolutely he should.
It was his first Test back after all that time in the cricketing wilderness, in front of a hostile English crowd, with his team in real danger of collapse. The emotion of the occasion coupled with the burden of responsibility on his shoulders would prove too much for many lesser players; whatever you feel about Smith's moral compass, his past indiscretions or his right to be on the field, you surely cannot but gawp at the guy's composure.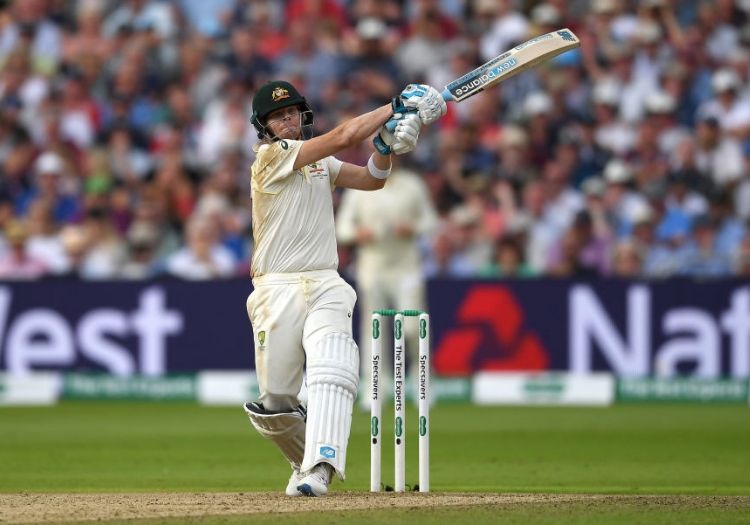 Steve Smith made 144 at Edgbaston
So what did it mean to him?
"There were times throughout the last 15 months where I didn't know if I was ever going to play cricket again. I lost a bit of love for it at one point, particularly when I had my elbow operation," he said afterwards.
"It was really bizarre that it was the day I got the brace off my elbow, I found a love for it again. I don't know what it was, it was like a trigger that just said 'right I'm ready to go again, I want to play and I want to go out and play for Australia and make people proud and just do what I love doing'.
"I've never had those feelings ever before, I didn't have a great love for the game, it was there for a little while and fortunately that love has come back.
"I'm really grateful to be in this position now, playing for Australia again and doing what I love."
Australia will be grateful, too. Even the most ardent advocate of a lifetime ban must surely be thankful that Smith pulled on Baggy Green this morning.
England simply could not work out a plan - frankly, they have been struggling to find one for the Aussies' ertswhile skipper for half a decade.
There were leg slips and short cover points and midwickets operating under the batsman's nose. And still nothing. Not a scooby. Even the chance they thought was a chance - when Smith shouldered arms to Stuart Broad and Aleem Dar raised his finger - was in fact a very considered leave.
'Missing off, mate. Review will sort that out, no problem.'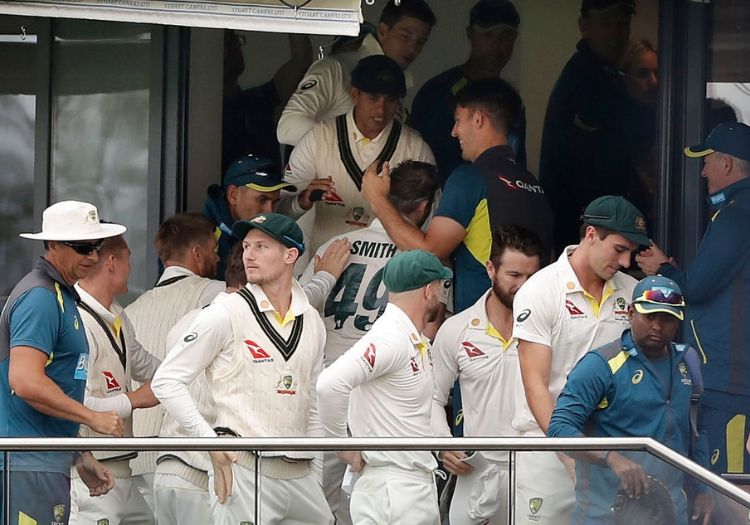 Smith held the Australian innings together
This could be a long summer for England if they do not find a way of dislodging Smith cheaply. Broad admitted as much tonight.
"You've got to make the first 20 balls at him count," England's seasoned seamer said.
"I think we bowled really well at him for a period of time but he's arguably the best batter in the world batting with the tail.
"He seems to score runs without taking too many risks. For us to win this Ashes series we're doing to have to get him out early and hope for a little more pace and bounce in the pitches."
Of course, Smith's goliath effort would never have been given legs had it not been for Peter Siddle.
At 34, and back in the side because of his fine form for Essex in the County Championship with the ball, Siddle's first Test since October (and only his third since November 2016) began with a crucial role with the bat.
The Victorian seamer made his biggest Test score against England and was only seven shy of his record in the format when eventually Moeen Ali caught his inside edge, and the chance was gobbled up by Jos Buttler at short leg.
Before that, though, he had added 88 with Smith. He was compact in defence, confident in attack and clever in his shot selection. Frankly, he made a mockery of his batting position at No.10, and fools of one or two of his teammates who would have been expected to do much better up the order.
"I was just telling him to watch the ball and just keep watching it really hard and play his natural game," Smith said.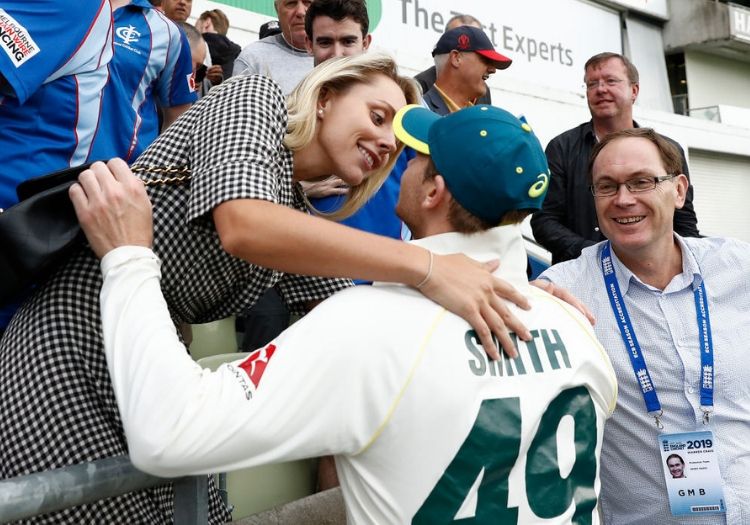 Smith is congratulated by his wife at the close of play
"When they over-pitched he drove a few balls really nicely, when they bowled short he was getting underneath it the majority of the time. He had a really good strong defence, which is what you need on a wicket that is doing a bit.
"His defence was magnificent, he was willing to get beaten every now and again and just play the line of the ball, he did that beautifully."
When Siddle went, Nathan Lyon saw Smith through to his century, and nearly to another milestone, in a stand of 74. How it must have frustrated England.
In a conversation in the middle of the wicket just after Smith reached three figures, Lyon admitted to his partner to having been "the most nervous I've ever been out in the middle batting".
When Smith did drive through cover to make it to his ton, the Australian balcony erupted into manic applause - a sight which Smith said sent shivers down his spine.
There were boos when he lifted his bat. There will always be boos, now. You get the impression he could not register as an organ donor in the UK without being heckled from some quarters.
But none of that mattered to Smith.
"It doesn't bother me or motivate me," he said. "It just is."
To celebrate England winning the World Cup you can subscribe to The Cricketer for just £20.19. Click here to learn more
Please ensure all fields are completed before submitting your comment!