Men's World Cups expanded and Champions Trophy returns as ICC confirm global events schedule
Fourteen nations will contest the ODI tournaments in 2027 and 2031 while the T20 event will be increased to accommodate 20 sides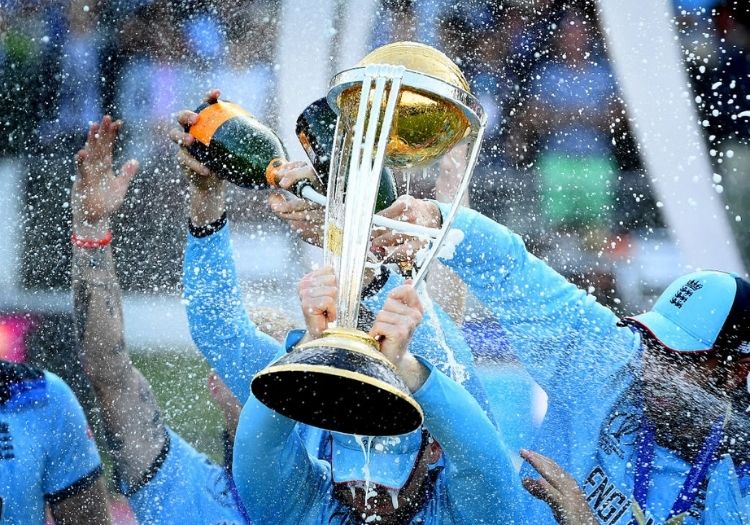 Where can I watch England v New Zealand on TV? Test series streaming details
ECB deny BCCI have requested to reschedule five-Test series
The men's 50-over World Cup will return to a 14-team competition from 2027 amid a raft of announcements regarding the ICC's global events schedule.
Reduced to 10 teams for 2019 and the next tournament in India in 2023, the following two competitions including in 2031 have been expanded.
The 54-match showcase will mirror the format of the 2003 tournament in South Africa meaning a return of the Super 6s stage which will be preceded by two groups of seven.
Furthermore, the T20 equivalent will be improved to 20 teams for four tournaments staged biannually from 2024-2030. Sixteen sides will contest the 2021 edition.
An eight-team men's Champions Trophy will return in 2025 and 2029, eight years on from the last edition in England in 2017.
The World Test Championship is now a fixed part of the calendar, with nine teams confirmed to compete for a place in finals in 2025, 2027, 2029 and 2031.
Confirmation of the schedule comes after the ICC announced in March that the women's 50 and 20-over World Cups would be increased to eight and 12 teams respectively.
"Having the ICC event schedule confirmed through to 2031 is a significant step forward for cricket and will form the basis of our growth strategy for the next decade," said the ICC's acting chief executive Geoff Allardice.
"The revised approach to selecting hosts for our events will give us much more flexibility to grow the game and engage new fans.
"There is a smaller pool of countries with the infrastructure needed to host our senior men's events which narrows the selection process."
Please ensure all fields are completed before submitting your comment!