Marnus Labuschagne learning on the job from Steve Smith as imperious Australia pair frustrate England
NICK HOWSON AT OLD TRAFFORD: A fourth straight half-century for the new Aussie No.3 was among the highlights on a much-disrupted opening day in Manchester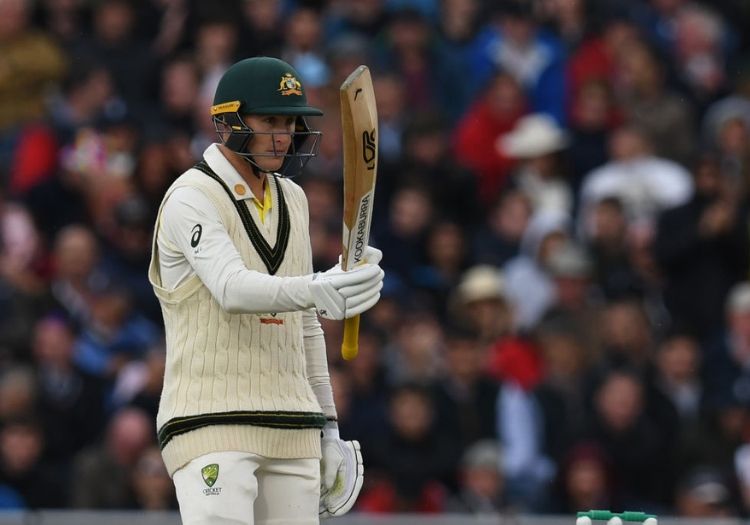 Australia batsman Marnus Labuschagne is combining his Ashes heroics with trying to learn off new middle-order partner Steve Smith.
The admission came after the pair put on 116 for the third wicket while batting together for the first time during the opening day of the fourth Ashes Test against England at Old Trafford.
Labuschagne replaced Smith as Test cricket's first concussion substitute for the second Test at Lord's and kept his place when the ICC's No.1 Test batsman was forced to miss the game at Headingley.
United in the Australia team, at last, both players were imperious at the crease amid tough conditions for both sides with rain and wind dominating a day when just 44 overs were possible.
"It was good fun," Labuschagne said. "I hadn't batted with him before so it was a good experience to find out how he goes about it and learn from him out there.
"It is great and I love talking to him about the game and it is a great experience. He's a great player. I am taking it all in as much as I can.
"We're constantly talking about what the bowlers are trying to do and what he is trying to do. We're thinking similar and also trying to think about how the bowlers are trying to get us out.
"It is about trying to learn off everybody and make sure you're open to learning off anyone.
"That is one thing (his problem solving) that he's very good at and you can see. I see that at the other end.
"When different guys come on (to bowl) he changes different guards, the way he bats, different pre-movements and that is what makes him the best in the world. He is one step ahead and not being reactive, he is being proactive.
Closing on 170 for 3, Australia go into day two having enjoyed the better of the opening exchanges - nullifying any momentum England may have hoped of harnessing following their extraordinary one-wicket win at Headingley.
"Today the conditions and the wind and stuff it was tough to get used to, and consistency with your movements," added Labuschagne. "It was so windy and there were so many distractions round the ground.
"It doesn't matter how you get the runs it just mattered that we got a score and get a big first-innings score. There is some spin out there so it is good for us."
Please ensure all fields are completed before submitting your comment!