Cash-strapped, ICC funding frozen and interrupted by coronavirus: Mali's cricket story is at a crossroads
SAM MORSHEAD - SPECIAL REPORT: It has been 12 months since Mali's women grabbed worldwide headlines after being bowled out for 6. The country's participation numbers are up, but its development programme is stuck in a funding catch-22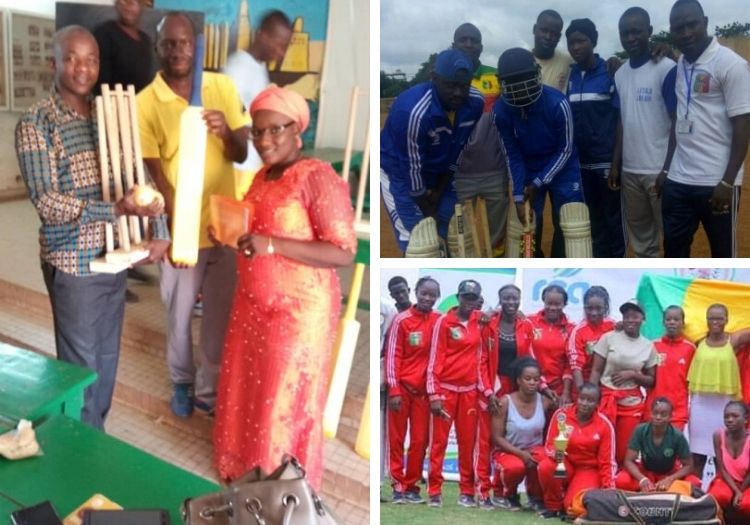 A year on from gaining global notoriety for a series of emphatic defeats, Malian cricket continues to grow. But with government support practically non-existent and the country's ICC funding frozen, player development in one of cricket's newest outposts is a complicated conundrum.
Just over 12 months have passed since Mali's women caught the attention of the worldwide cricket community when they were bowled out for 6 runs in a T20 tournament in Rwanda.
For a country without access to a dedicated ground, nor to an equipment store that sells cricket balls, it was an accomplishment just to have found the players and the funds to take part.
Their performances were met with ridicule in some places and disdain in others, but both perspectives lacked a fundamental understanding of the challenges facing country's governing body - FeMaCrik - which only came into existence in 2005 and has the unenviable task of promoting a sport across a poorly connected country in which more than 40 per cent of the population live below the poverty line.
Participation in the Kwibuka Cup last year, according to FeMaCrik's president and co-founder Kawory Berthe, made an impact.
"It was an eye-opener," he tells The Cricketer.
"The girls who travelled - it was shown on TV and in the media - it was exposure to the people of Mali."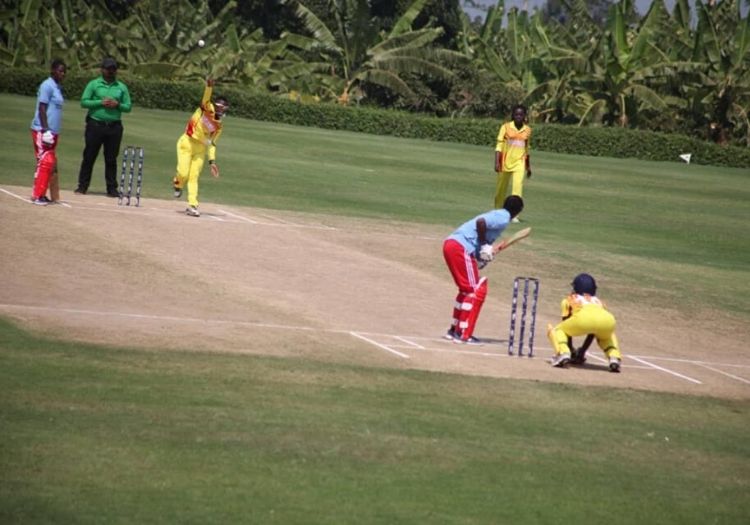 Mali's women in action last year (all images courtesy of Kawory Berthe)
In December, five months after the trip to Rwanda, FeMaCrik hosted an under 17s girls' tournament in Bamako. Interest rose substantially. By the end of 2019, federation data shows a 402 per cent year-on-year increase in participation numbers among women and girls.
Translated into raw numbers - 844 women were registered as actively playing cricket in Mali in 2019 compared to 210 in 2018 - and the figures might not look particularly impressive.
But that would be forgetting that Mali is a country that has spent the majority of this century ravaged by conflict - the women and girls who have been attracted to the sport are daughters of war. It is a country with the eighth lowest gross national income per capita in the world (£1,580), where children average less than two-and-a-half years of schooling in their lifetimes.
"The coach told me he was overwhelmed with the girls coming to play (in the under-17s tournament in December)," Berthe said. "The Rwanda trip triggered this boost.
"One player who went to Rwanda is from Bankoni, and when she came back she got a lot of girls and boys playing because they could see that a girl from a poor neighbourhood got the chance to travel to a far away country. They were very interested. You could go to the playground and see they were very excited."
"More and more people have been looking at cricket in a different way. They are no longer looking down on us"
Mali's example, even though the sample size is small, is one of cricket's potential to be a tool for social mobility.
"The game is growing," Berthe says. "That's the truth. More and more people have been looking at cricket in a different way. They are no longer looking down on us. Before that trip they used to say 'there is no future in this game, I am not going to waste my time doing this'.
"There is a woman who is the manager of a school who called me and told me 'Kawory, we are very proud of your game now'.
"She's urging more girls to practise."
But growth cannot depend on inspiration and goodwill alone, and FeMaCrik are desperately in need of additional financing.
The central government of Mali provides a grant of 744,000 Central African francs (CFA) per year, but that equates to little more than £1,000. Support from the country's National Olympic Committee is more than five times greater, and in 2020 has paid for all of FeMaCrik's rent obligations and the salaries of its two full-time office employees.
This year, the federation had hoped to jump an ICC funding category, upping its annual income from the global governing body from £12,950 to £14,570. Instead, all money has been frozen.
The ICC found FeMaCrik to be in breach of the terms of the agreement which individual countries must sign up to in order to qualify for funding - and, while they are working with Berthe and his organisation to rectify the situation, the added effect of the coronavirus crisis means it is highly unlikely normal service will be resumed in 2020.
A meeting had been scheduled for June 17 to discuss the issue, but no resolution had been made at the point of publication.
"They (the ICC) said we did not have a senior tournament with eight teams for men or eight female teams as juniors. We had a tournament in December and we have 10 female teams now," Berthe said.
"The other criteria was for senior men. We had to have a competition with at least eight senior men's teams. In 2019 we could not do that because of a lack of funds. Mali is a very vast country, so bringing teams together to compete in a single place costs a lot of money.
"In September we tried to have this competition, we ran out of funds and we interrupted the competition.
"Fortunately, in March 2020 we gathered eight teams in Bamako - that was not expensive so they could walk to the ground, we did not have to feed them, we did not have to pay for their transport."
The ICC say Malian cricket "failed to meet the domestic structure criteria (in 2019), according to which eight senior men's teams should be getting to play at least five matches per season".
A statement to The Cricketer added that FeMaCrik "also need to comply similarly with respect to the female requirements". The deadline for Mali to comply is December 31, 2020 - an extension was granted earlier this year to try to make allowances for the impact of the Covid-19 pandemic.
The situation, then, is very much chicken-and-egg. FeMaCrik needs funding to initiate competitions - when it is allowed to, with government restrictions relating to the coronavirus preventing events from taking place at present - yet without the aforementioned competitions there can be no more funding.
"I know there are challenges we have to take on but it's not a reason to be discouraged or lose hope"
Individual benefactors continue to come to FeMaCrik's aid, but even their generosity is being tested by the ongoing public health crisis: care packages of kit sent by the organisation's UK-based co-founder Phil Watson, for example, have been held up at the border because of Covid-19 restrictions.
And even once the initial wave of the coronavirus has eased, and life can slowly begin to meander towards normality, cricket in Mali faces monumental daily challenges.
"Equipment is a problem, there is still not a store in Mali where you can buy a single cricket ball," Berthe stresses again. "Even if you order online, when it gets here there is a problem with customs.
"The government of Mali and the sports minister is not very interested.
"They can spend millions and millions on basketball and football, but cricket has 744,000 CFA for the whole year. It's ridiculous.
"Football and basketball are the two king sports in Mali. (TV channels) are ready to do everything for these sports.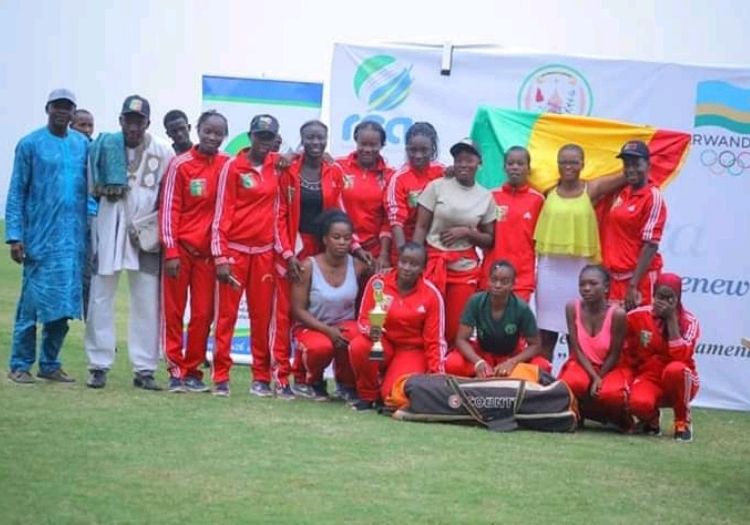 Mali's women grabbed global headlines in 2019
"These two sports have more viewers so when the sport has viewers it has sponsors. That makes a difference. Mali cricket does not have any sponsors, they are not interested in the game."
Still, Berthe remains resolute in his desire to see his sport continue to grow.
"I know there are challenges we have to take on but it's not a reason to be discouraged or lose hope. No. I started this game when I was 36 years old, I'm now 52. I know there is still the best, brightest days of cricket still ahead. I'm optimistic about that," he says.
"What I've seen with the players this time, when we've hosted the tournaments as requested by the ICC, is these people did not ask us for a penny, they came to us and played all day. All we had to do as a federation was buy fresh water for them.
"That was a great thing. I never believed people would do this. It means the young people are in the game.
"When you have the youth with you, you have the future. If you don't have them, there is no future. I really believe in this and I am very optimistic.
"There is nothing you can do without challenges."
Save 30% when you subscribe to The Cricketer's print & digital bundle. £35 for 12 issues
Please ensure all fields are completed before submitting your comment!