Leicestershire still plan to return to training this week despite local coronavirus lockdown
The club took the necessary advice overnight and, subject to confirmation from both Leicester City Council and Leicestershire County Council, the players will train at the Fischer County Ground from Wednesday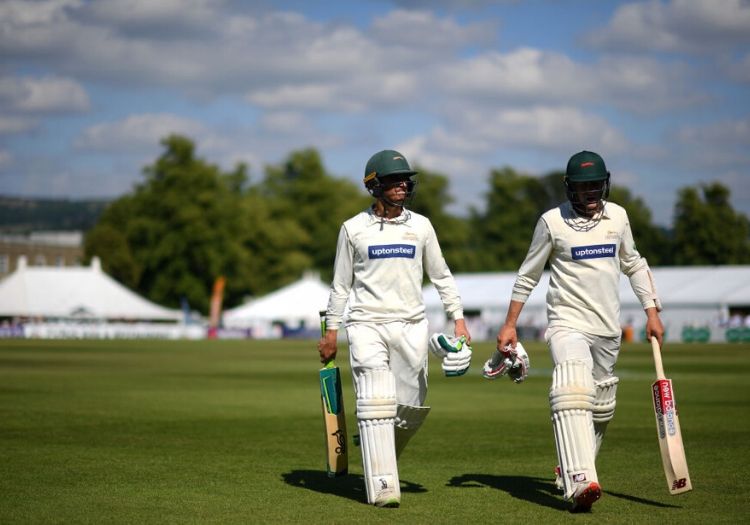 Leicestershire expect their players to return to training as normal from Wednesday, despite the region being put into local lockdown following a spike in Covid-19 cases.
Non-essential shops in the East Midlands city will shut, most schoolchildren will have to stay at home and the proposed opening of pubs and restaurants this weekend will not apply, with health secretary Matt Hancock claiming that 10 per cent of England's confirmed coronavirus cases over the past week have come from the Leicester area.
Despite the reinforced restrictions, however, Leicestershire's first-team squad are still due to restart preparations for the new campaign on July 1, after the ECB confirmed on Monday that the season will get under way on August 1.
The club took the necessary advice overnight and, subject to confirmation from both Leicester City Council and Leicestershire County Council, the players will train at the Fischer County Ground from Wednesday, chief executive Sean Jarvis confirmed to The Cricketer.
A contingency plan, involving the use of an outground outside the lockdown area, is also being worked up. For the club to switch venues for training sessions, a fresh risk assessment would need to be undertaken.
The new lockdown is only planned to be in place for two weeks but, should it extend into August, there is a possibility that Leicestershire's matches may have to be moved.
A travel ban to and from Leicester has not been implemented as part of the lockdown measures, but only essential travel will be permitted. Jarvis said that the immediate advice to the club was that players would be permitted to travel to and from Grace Road to train.
Recreational cricket in the region is still trying to establish how it will be affected by the revised guidelines.
In Hancock's statement to MPs on Monday night, no mention was made of tightening the restrictions on the maximum number of people from different households who can gather together, which currently stands at six.
An ECB spokesperson said the governing body has been aware of the possibility of local lockdowns being enforced.
"UK government guidance will take precedence," they said.
"If and when these local lockdowns occur, those affected will revert to the UK government situation until local lockdown is over."
A statement from the county's cricket board on Tuesday, however, advised that the recreational game in the area is temporarily suspended until a full assessment of the restrictions' implications has been undertaken.
Save 30% when you subscribe to The Cricketer's print & digital bundle. £35 for 12 issues
Please ensure all fields are completed before submitting your comment!