Leicestershire chief executive targets promotion in first year on the job
Karen Rothery starts at Grace Road on April 23, succeeding Wasim Khan who has moved to the Pakistan Cricket Board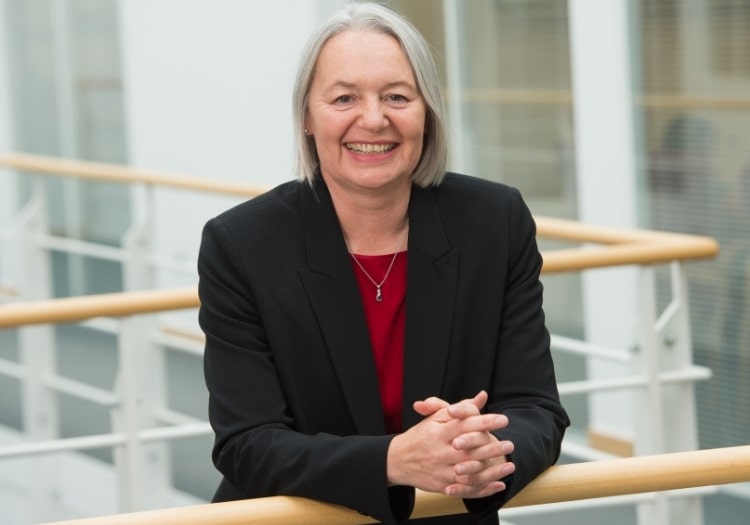 New Leicestershire chief executive Karen Rothery says that an additional promotion slot is a welcome incentive for all Division Two clubs in the County Championship this summer.
Rothery starts at Grace Road on April 23, succeeding Wasim Khan, who has moved to the Pakistan Cricket Board.
At her unveiling on Monday she said: "I haven't had a chance to get to know head coach Paul Nixon yet, but we have said hello. The coaching staff see the 2019 season as a chance for us to continue the progress made in 2018, when we had five good wins after a few challenging years."
She is a fan of the ECB's South Asian strategy and was thrilled to see The Sports Lounge in Leicester chosen for an event late last year.
"It is great to see the team here at Leicestershire working so hard to access communities, and, in particular, encouraging more women into the game. The link-up with Strictly Come Dancing, with Graeme Swann and Oti Mabuse, was especially clever, I thought," she said.
Rothery grew up five minutes from Grace Road. She worked at England Netball until 2008, then spent eight years as chief executive of British University and College Sports. She then worked for Surrey University at their Surrey Sports Park. They had basketball and netball professional franchises there, and hosted Harlequins' training sessions.
She is a massive cricket fan, has travelled globally to watch the Test game, and picks out the Ashes Test of 2010/11 at the MCG – England bowled Australia out for 98 – and the Cape Town Test of South Africa 2016 – Ben Stokes' double hundred – as the highlights. She is a volunteer at her local club, Petersfield, in Hampshire.
"I am very excited about this role," she said as she looked out on a sunny Grace Road, where David Gower, Ray Illingworth, James Whitaker and Phil Simmons have shone in the past.
"We will be moving up to Leicester. I was ready for the next thing in my career. I noted that there are not many women in executive roles in cricket, so this seemed appropriate for me. I hope I can bring strong leadership to it and continue Wasim Khan's good work."