Knight pays tribute to England fight despite loss
Having been 50-6 after 11 overs, England fought back to record what proved to be a respectable score of 115-8, which the West Indies beat with only three balls remaining
England Women's captain Heather Knight has talked up the fight that England showed in the face of sell-out crowd after they lost to hosts West Indies by four wickets on Sunday.
England had looked like they were going to be bowled out very cheaply, and were staring down the barrel of defeat at 50-6 after 11 overs. However, they fought back and a partnership of 58 between Anya Shrubsole and Sophia Dunkley helped them to a score of 115-8, a score that Knight was proud of.
"It was a great game of cricket, wasn't it?" she said. "I thought the fight we showed to stay in that game was great and to set a target that was defendable. And the fight we should out there to actually get it close was brilliant.
"In terms of what went wrong, I guess, ideally you want one of the top five to be there in the last two or three overs. That's where you're going to start to push it forward and get those really big scores.
"And the fielding, I think, a little bit more composure potentially would have got us over the line. But like I say, I can't question the girls' fight and actually to stay in the game like that under that sort of pressure, the crowd and the support for the West Indies was really pleasing."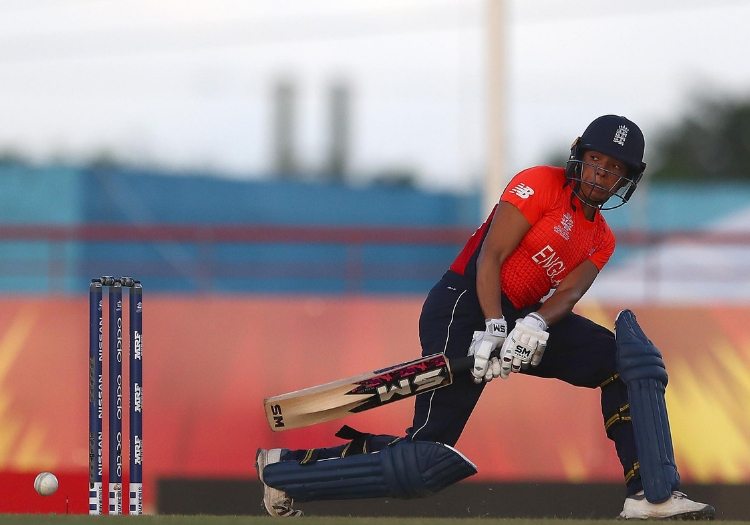 Sophia Dunkley put on 58 with Anya Shrubsole
Knight argued that the pressure and noise of packed crowd for St Lucia's penultimate game of the tournament, made already difficult conditions even tougher for England, which was reflected in the multiple catching chances they dropped.
"I think it was very difficult conditions," she explained. "Those balls actually went very high with the lights. And fielding under the dark sky as well we haven't done well in this competition yet.
"It's obviously hard when you've got two people going for a catch and the crowd is so loud you can't call for it. I think it was a brilliant atmosphere. The sort of crowd, the sort of noise you want to play cricket under as a professional cricketer.
"I think it's a great experience for the girls. For some of the younger girls that haven't played in front of that sort of crowd, that sort of pressure and the atmosphere that it had, it will be great for them."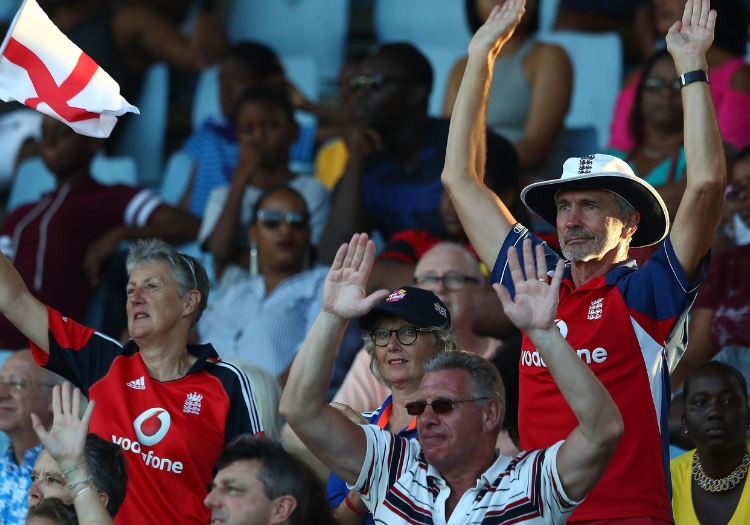 It was a packed crowd in St Lucia
The defeat means England finished 2nd in Group A, behind West Indies, and will face India in the semi-finals, who finished top of Group B ahead of early tournament favourites Australia. While there were suggestions that avoiding Australia in the semi-final could be seen as an advantage, Knight was quick to dismiss it.
"You can see from the disappointment on our faces from losing that game, we were obviously desperate to win," she remarked. "You want to take as much momentum as you can into those semi-finals.
"I think we've been playing very good cricket as well. Whoever we play, whoever we face in the semi-final, we'll have to play very well to beat. No, I don't really mind who we're playing. But, yeah, we've got a few things we need to sharpen up on and obviously that's a massive game, we're going to prepare as well as we can to face India."
Please ensure all fields are completed before submitting your comment!