Kane Williamson looks to avoid McCullum's 2015 horrors with semi-final qualification in the balance
Mitchell Starc ended the hopes of New Zealand in the World Cup final four years ago before they had even had a chance to blossom, and Williamson must ensure his side are not consigned to another nadir at Lord's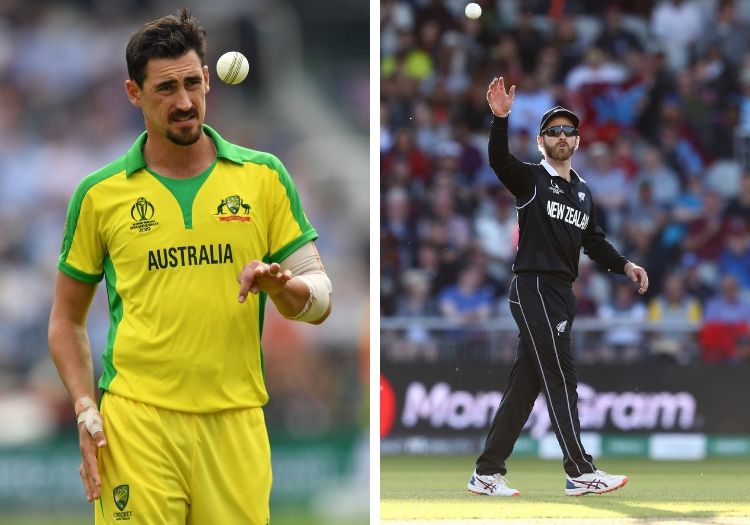 Brendon McCullum is left powerless. He's forgotten to adhere to the one principle which every batsman, whether gritting it out on a pitch doing all sorts or batting on a double century on a flat track. Watch the ball.
The charge towards Mitchell Starc was perhaps ill-advised, the shot even more so. The tone for the 2015 World Cup final had been set, and Ben Stokes' dismissal to the Australian quick at Lord's last week would have made McCullum wince as his mind briefly wandered back to that fateful day in Melbourne four years ago.
The wicket of Luke Ronchi ensured Starc finished the tournament as joint-top wicket taker alongside Trent Boult, yet it was that wicket of the former New Zealand captain that produced one of the most iconic moments of World Cup final history.
Trent Boult trails his Australian counterpart, who leads the top wicket-takers charts outright right now, by 10 wickets going into the match at Lord's. However, if there is anyone who cannot take his eyes off the prize, it is Black Caps captain Kane Williamson.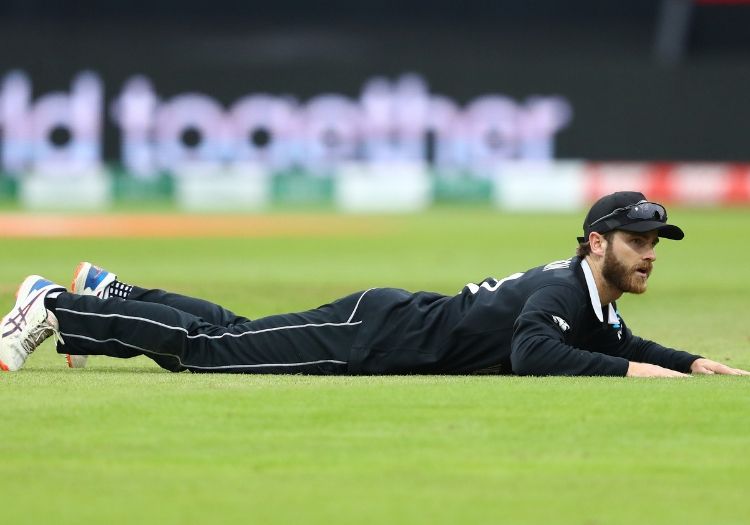 The pressure increased on Williamson after the Pakistan defeat
Of course, finding a moment where McCullum's replacement as captain has made an error in judgement in this tournament remain few and far between. Mushfiqur Rahim has a lot to answer for that.
Shadab Khan however tore open so-far unscathed Kiwi flesh with his legspinners at Edgbaston, and that was before their innings took on a more curious shade when James Neesham and Colin de Grandhomme emerged from the shadow to steer their side to somewhat of a defendable score.
Nevertheless, Babar Azam channelled his inner Williamson and steered Pakistan home. Dread seeped into Williamson's face, just as it had McCullum's in Melbourne.
The loss to Pakistan may not (as yet) hold such devastating consequences, but for all the clamour around England's potential elimination from the tournament, New Zealand face a more understated but equally as viable route to exiting the tournament.
Save the rout of Sri Lanka, Martin Guptill and Colin Munro have been vying for the limelight of the most infuriating mode of chucking their wickets away. Tom Latham and Ross Taylor fathom a dismissal when well set, while de Grandhomme and Neesham have a combined nine ODI fifties between them.
Williamson's dismissal to Shadab may have just been the result of constant mental and physical exertion in testing circumstances out in the middle, comparable only to how Virat Kohli is currently maintaining India's top order.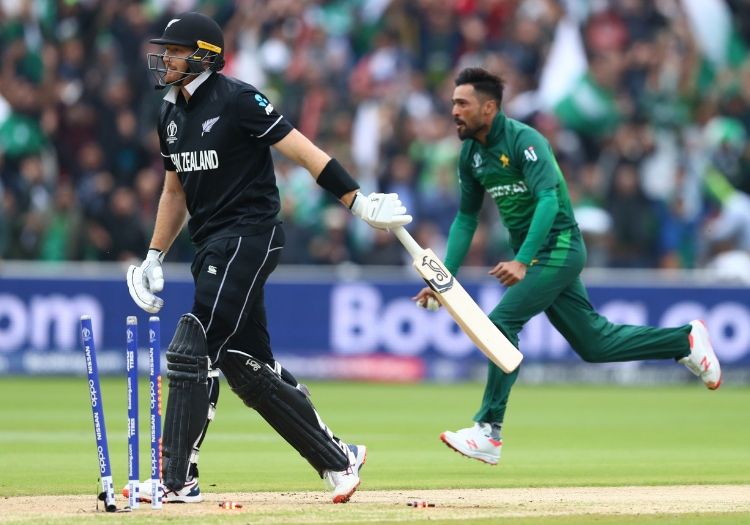 Martin Guptill is horribly out of nick
Kohli's stars now appear in the form of Jasprit Bumrah and Mohammed Shami, and while Williamson can call on Lockie Ferguson and Trent Boult to complicate matters for the opposition early on, the wicket-taking options in the spin department appear less prevalent.
Spinners have been grappling with the wide range of surfaces offered up by the ICC, but if Carlos Brathwaite's onslaught and glorious failure under the Old Trafford lights was any sort of gauge, cracks are starting to appear in the middle overs for the Kiwis.
Whoever conceals their frailties or exposes them at critical moments in the game may well be standing upon the winners podium come July 14, and while New Zealand have been an ever-present in the top four, they could well yet be subjected to being dragged into the scrap involving England, Pakistan and Bangladesh.
Our coverage of the ICC Cricket World Cup 2019 is brought to you in association with Cricket 19, the official video game of the Ashes. Order your copy now at Amazon.co.uk
Please ensure all fields are completed before submitting your comment!