Jos Buttler never thought about skipping South Africa ODIs after much-needed family time
Having spent time with his wife and daughter during the Indian Premier League, the England World Cup winner is content staying for the duration of the white-ball tour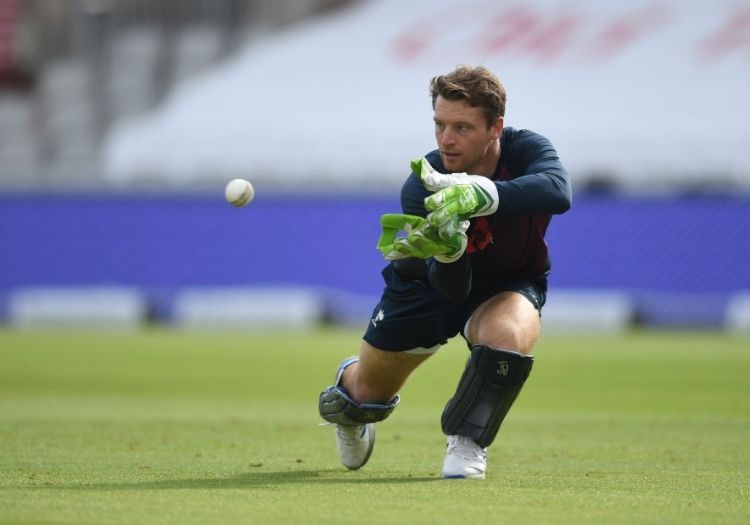 England's Jos Buttler had no hesitation committing to all six matches of the white-ball tour of South Africa despite preparing for another bio-secure bubble in 2020.
The 29-year-old went from a heavily-restricted international summer straight to the Indian Premier League to represent Rajasthan Royals.
Conditions in the United Arab Emirates differed from those in England, with families permitted to join the bubble. Buttler could therefore spend time with wife Louise and daughter Georgia Rose, which was not possible during the summer.
Ben Stokes, Jofra Archer and Sam Curran have all opted out of the ODI leg of the tour of South Africa, choosing to depart following the three-match T20 series.
But Buttler, who has only played three 50-over matches for his country since the World Cup triumph in July 2019, never considered cutting the trip short.
"One great thing the ECB have is a very open conversation about how guys are feeling and their well-being," he said. "Having my family with me during the IPL has been a huge plus for me and my mental well-being and time spent with them.
"It's still a relatively short tour, with only three extra ODIs and I was pretty keen to go and play. I've also really missed playing ODI cricket. Since the World Cup, I've only played a handful of games so I'm looking forward to getting back in amongst that team."
He added on his family being present in the UAE: "It makes a huge difference. (In England) they'd be an hour, half-an-hour down the road and you couldn't get back to see them. It was fantastic to be able to take my wife and daughter out to the IPL and made a big difference having them there with me and spending so much time together."
The six-match tour looked to be in major doubt last week amid chaos behind the scenes at Cricket South Africa. The members' council, made up provincial affiliate presidents, failed to recognise the interim board, which could yet lead to government action.
While England's players, who depart for South Africa on Monday (November 16) for 10 days of quarantine have been kept abreast of the situation, Buttler concedes it was disconcerting to see the tour come under threat.
"We heard what had happened with the board a few weeks and months ago and we were all expecting that would be sorted out for our tour," he admitted.
"Reading in the paper that the tour was in doubt and might not go ahead but (director of men's cricket) Ashley Giles told all the players they were confident the tour would go ahead.
"Everyone is grateful that the tour will go ahead and so close to the departure date you're starting to gear up to go so we're glad it can go ahead. It's nothing to do with us and as players, you're just looking forward to cricket. The board can take care of those sorts of things."
Please ensure all fields are completed before submitting your comment!