WATCH: Joe Denly drops straightforward catch as England victory hopes fade
Denly – normally a fine fielder – inexplicably put down the opportunity. Jofra Archer, meanwhile, was mid-celebration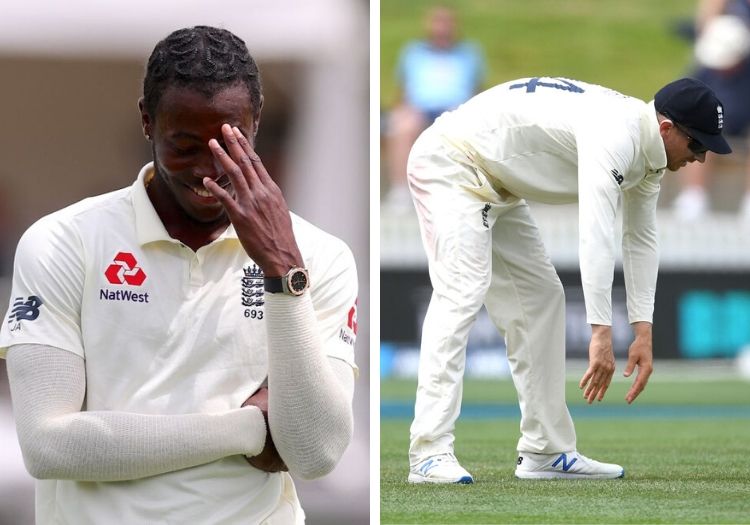 Just when England thought they had tried everything, Jofra Archer believed he had finally dismissed Kane Williamson.
New Zealand's skipper failed to pick Archer's knuckle-ball, chipping gently to Joe Denly at midwicket.
The 33-year-old – a fine fielder, it should be said – inexplicably put down the opportunity. Archer, meanwhile, was mid-celebration.
Arms aloft, he was running through to celebrate with his captain, Joe Root, in the slip cordon, before turning around in disbelief.
Williamson had already been given one life on the final day, after gloving Ben Stokes behind to Ollie Pope, who failed to hold on to a fairly regulation chance.
Criticism of Pope's glovework, though, is tempered by the fact that he is by no means a regular wicketkeeper and has been thrust into the role in the injury absence of Jos Buttler.
The reactions of England's players to Denly's drop, however, were priceless. Stuart Broad immediately covered his face, while Archer could only laugh and Ben Stokes looked away to hide his expression. Even Williamson himself looked almost gobsmacked.
The moment brought back memories of Mike Gatting's drop catch of Kiran More when England took on India in 1993.
Subscribe to The Cricketer this Christmas and receive a £20 John Lewis voucher or Alastair Cook's autobiography. Claim your free gift here
Please ensure all fields are completed before submitting your comment!