Joe Clarke and Tom Kohler-Cadmore off England Lions trip after WhatsApp sex game revelations
Clarke and Kohler-Cadmore were due to fly out with the squad this weekend but will no longer be a part of the trip after the ECB took action following evidence given as part of the the case against Alex Hepburn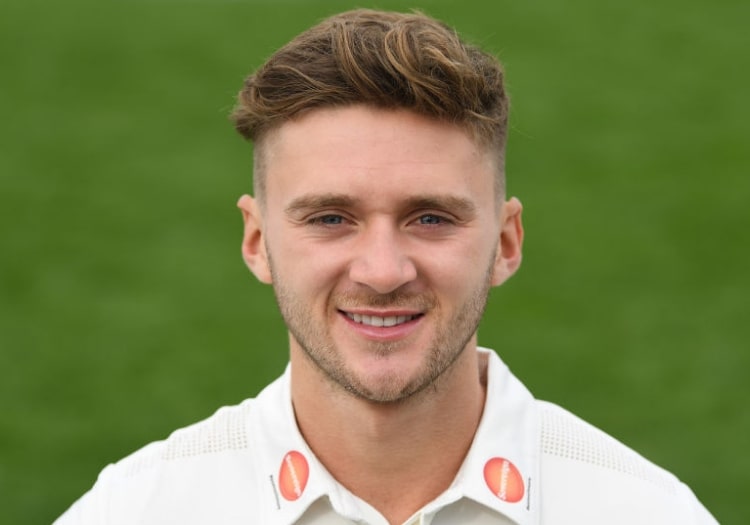 Joe Clarke and Tom Kohler-Cadmore have been stood down from England Lions' tour of India following revelations in the rape trial of former Worcestershire allrounder Alex Hepburn.
Clarke and Kohler-Cadmore were due to fly out with the squad this weekend but will no longer be a part of the trip after the ECB took action following evidence given as part of the the case against Hepburn.
A WhatsApp group dedicated to a game of sexual conquests is at the heart of the governing body's decision, though neither player is accused of any wrongdoing, nor do they face criminal charges.
Yorkshire batsman Tom Kohler-Cadmore
Clarke gave testimony at the trial, which collapsed at Worcester Crown Court on Friday after the jury failed to reach a majority verdict, but Kohler-Cadmore was not identified in court, with only a man by the name 'Tom' appearing in the WhatsApp evidence.
Clarke was in the same flat as Hepburn on the night of the alleged rape in April 2017, though he said he had fallen asleep on the toilet at the time of the incident.
Hepburn, who denies the charges, could face a retrial with a preliminary date set for April 8.
Nottinghamshire wicketkeeper-batsman Tom Moores and Surrey youngster Will Jacks have been called up to replace Clarke and Kohler-Cadmore.