Jason Roy's injury opens door for James Vince... and reminds us of Alex Hales' wasted opportunity
SAM MORSHEAD AT OLD TRAFFORD: Vince has the cushion of facing two of the weakest new-ball attacks in the competition and, with no guarantees of when Roy might return, could well remain Jonny Bairstow's opener for the meeting with Australia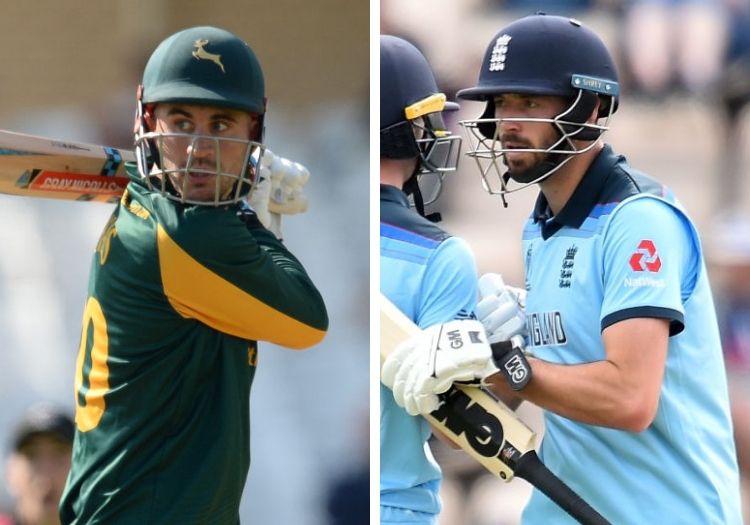 James Vince will get the opportunity to establish himself at the top of the one-day batting order, and give the selectors food for thought ahead of the Ashes, when he fills in for Jason Roy during England's next two World Cup outings. But for Alex Hales, it is a case of what might have been.
Vince has been confirmed as Roy's replacement for Tuesday's game against Afghanistan at Old Trafford and the clash with Sri Lanka at Headingley three days later, after his teammate was diagnosed with a minor tear in his left hamstring.
The Hampshire captain - a late call-up to the World Cup squad - has the cushion of facing two of the weakest new-ball attacks in the competition and, with no guarantees of when Roy might return, could well remain Jonny Bairstow's opening partner for the prestige meeting with Australia at Lord's on June 25.
With England struggling for a settled first-wicket pair in the Test arena, too, the 28-year-old - already under consideration for an opener's berth in the Ashes - has stumbled into a situation whereby he might just end up in charge of his own destiny.
England are wary of making a rash judgement on Roy, who pulled up in the field during the victory over West Indies on Friday and underwent an MRI scan in London over the weekend which established the extent of the injury, but know he has previous when it comes to similar injuries. A back problem blighted Roy's early season with Surrey and he was out of action for seven weeks after suffering a hamstring issue on England's winter tour of the Caribbean.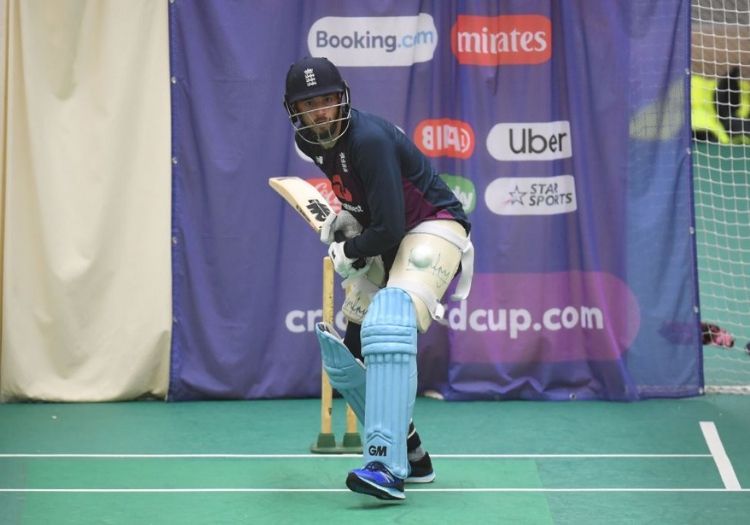 James Vince in the nets at Old Trafford
Captain Eoin Morgan has been told by the team's medical staff that the batsman should be able to take some part in the remainder of the World Cup, and the official stance is that he will be assessed on a "game-by-game" basis.
"I certainly believe Jason will play again in this tournament," Morgan said when quizzed on the subject at his pre-match press conference on Monday.
"At the moment he's going to be assessed continuously over the course of the next week. He's out of the next two games. So we'll see how he pulls up after that."
Despite the emphatic nature of Morgan's answer, however, the timeframe set aside for Roy's return remains vague, potentially leaving the door open for Vince beyond the next two or three games.
The elegant batsman impressed in this year's Royal London One-Day Cup for Hampshire, and made scores of 43, 33 and 64 in games against Pakistan and Australia in the build-up to the World Cup, but he still has yet to fully prove himself at international level.
An ODI average of a shade over 28 is only based on eight innings, and there is so much to like about Vince's carefree manner at the wicket, and keen eye for anything drive-able - either off the front foot or on the up.
He has been opening the innings in the County Championship for his club as well, fully in the knowledge that the search for Andrew Strauss's replacement remains ongoing, let alone Sir Alastair Cook's.
Over the next week, and beyond - depending on the healing qualities of Roy's hamstring, he has the chance to finally, finally show he belongs.
While Vince is the beneficiary, and Roy the unlucky one, the man to miss out most from the whole episode is Alex Hales.
Cut from all England squads in April after news broke of a second failed recreational drugs test, the Nottinghamshire batsman has been left loitering in limbo ever since his county's limited-overs campaign was put on hold with elimination from the One-Day Cup.
Tied only to a white-ball contract at Trent Bridge, Hales was supposed to be filling his summer months with a role in the World Cup. Instead he has been biding his time, keeping fit in the gym, netting and making the most of the chance to go on holiday before the T20 Blast begins in mid-July.
On Sunday, as England were on their way to Manchester, their estranged opener was celebrating a friend's 30th birthday in Edinburgh.
Should a full-time replacement for Roy be needed in England's World Cup squad - which judging by comments made by Morgan in Manchester on Monday seems unlikely until the knockout phase - it is inevitable that Hales' name will be thrown into the mix.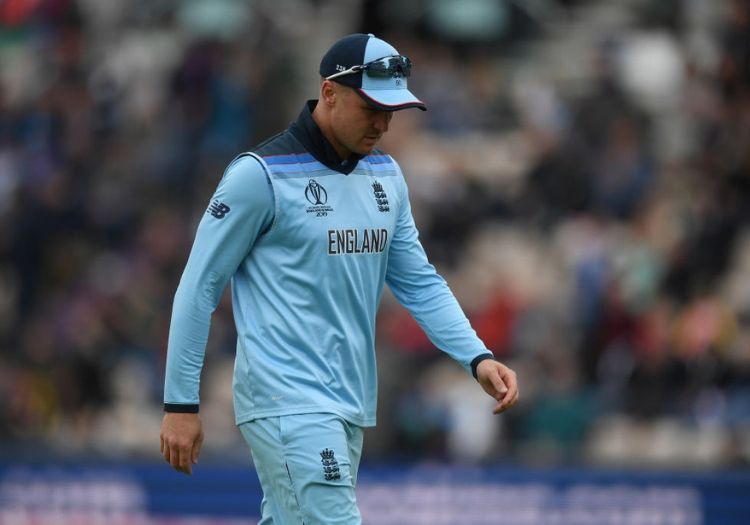 Jason Roy has been ruled out for at least two games
Morgan did not completely rule out a comeback, but there were enough camouflaged barbs to suggest it isn't going to happen.
"That was recognised at the start of his deselection," he said, when asked whether the series of events underlined Hales' missed chance.
Should England decide that Roy does need to be swapped out, the likes of Joe Denly and Dawid Malan are likely to be prominent in conversation. Sam Hain, the Warwickshire batsman, also deserves a nomination.
But Morgan was insistent that such discussions have not reached his in-tray.
"When we selected the squad, we did have conversations of the underlying replacements for particular players," he said.
"I'm quite focused on the group and task at hand but there are always conversations going on in the background.
"It was a matter of getting the two scans back and seeing what process we could go through to get us both back playing as quickly as possible. And once we could get indication when that might be, we would cross that bridge."
What a chance this would have been for Hales.
Morgan, meanwhile, has largely got over the back spasm which forced him out of the West Indies encounter and caused him to conduct his post-game press conference stood up.
He said on Monday that if the game had been that afternoon, he would have been fit to play, and he expects to feature against Afghanistan.
However, the decision on whether or not to play a second spinner on the same pitch used by India and Pakistan on Sunday will be left until the morning.
"I'm interested to see if the turn of the wicket might have been because of the weather that was around the other day. It might have been a bit tacky. At the moment it feels very hard," he said.
"So in the morning we'll have a look and see if it's soft or if it's rock-hard and make a call then."
Our coverage of the ICC Cricket World Cup 2019 is brought to you in association with Cricket 19, the official video game of the Ashes. Order your copy now at Amazon.co.uk
Please ensure all fields are completed before submitting your comment!