India preferred Dinesh Karthik over Rishabh Pant for his experience
Karthik was considered the surprise choice in many quarters, given Pant holds the gloves in Test-match cricket for his country and is among the most explosive white-ball batsmen around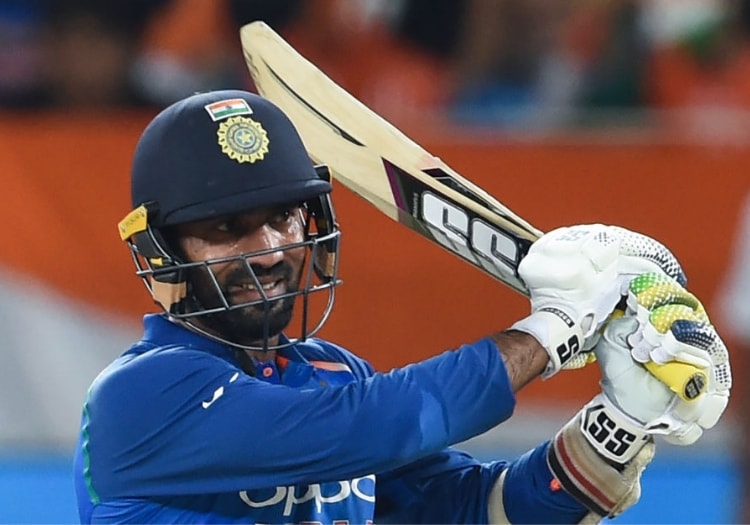 India plumped for Dinesh Karthik over Rishabh Pant in their World Cup squad because of the former's substantial experience on the international circuit.
Karthik was considered the surprise choice in many quarters, given Pant holds the gloves in Test-match cricket for his country and is among the most explosive white-ball batsmen around, but captain Virat Kohli believes the older player's understanding of big-game mentality will be valuable to his side in England this summer.
"In pressure situations, he's shown composure," Kohli told the Times of India. "It was something that everybody on board was convinced about.
"He has the experience. If, god forbid, something happens to MS (Dhoni), Karthik can be immensely valuable behind the wickets. As a finisher, he's done well.
"So, it was the overall exposure to a tournament of this magnitude that was taken into primary consideration."
In reality, Karthik's opportunities at the World Cup will be limited, with Dhoni retaining the wicketkeeper's position barring injury.
"MS Dhoni is among the smartest guys in the game," Kohli said.
"Behind the stumps, he is priceless. It gives me the freedom to do my thing. Someone like MS is around with a wealth of experience.
"Those five-six years of extra experience he carries with him is phenomenal."
Please ensure all fields are completed before submitting your comment!