India batsman Cheteshwar Pujara joins Gloucestershire for start of County Championship season
The 32-year-old returns for his fifth domestic spell in England and will be available for the first six games of the campaign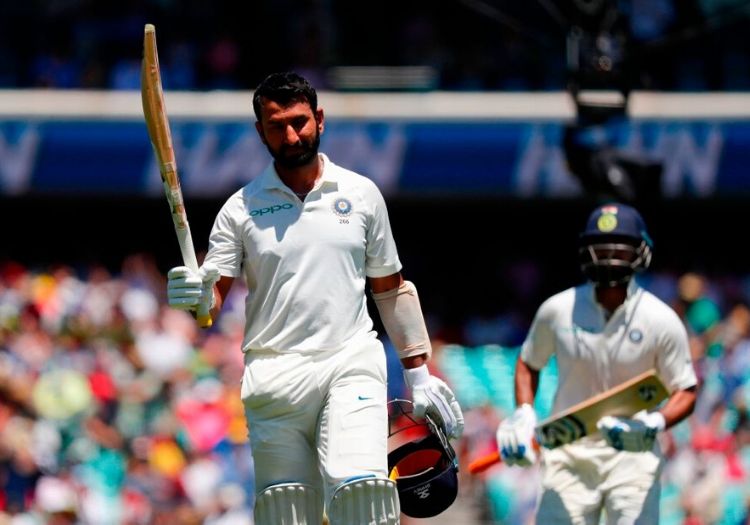 Gloucestershire have secured one of the coups of the off-season by adding Chetweshwar Pujara to their batting artillery for the start of the new County Championship season.
The India batsman is available for the first six matches of the campaign against Yorkshire, Lancashire, Kent, Somerset, Essex, and Surrey.
Pujara, currently ranked seventh in the ICC Test batting rankings, has amassed 5,740 runs across 75 five-day matches for his country at 49.48.
His first-class record - he has previously represented Derbyshire, Nottinghamshire and Yorkshire on two occasions - is similarly formidable with 15,605 runs to his name in 200 outings.
"I am really excited to get the opportunity to represent Gloucestershire this season," said Pujara. "The club has a rich cricketing history, and this is a great opportunity to be a part of it and contribute to its success.
"I am grateful to the club for giving me this opportunity and cannot wait to get to Bristol to meet my teammates and score some runs.
"I have really enjoyed the experience of coming over to the UK and playing county cricket over the last few years and I am looking forward to building on that whilst continuing to improve my game."
Jerome Taylor was confirmed for the new campaign earlier this month after joining on a three-year deal and is available across all formats.
Head coach Richard Dawson added: "Cheteshwar is a player with great temperament who will add international experience to the squad.
"He is undoubtedly one of the best batsmen in world cricket and we are very fortunate to have him in our squad for the start of the County Championship campaign.
"Adding Pujara to a strong batting line-up gives me great confidence ahead of our opening County Championship matches."
Please ensure all fields are completed before submitting your comment!