ICC name Lord's Taverners as official World Cup 'Cricket 4 Good Partner'
The relationship aims to celebrate the reach and diversity of the Lord's Taverners national cricket programmes and showcase the commitment of the ICC to deliver a positive cricketing and social legacy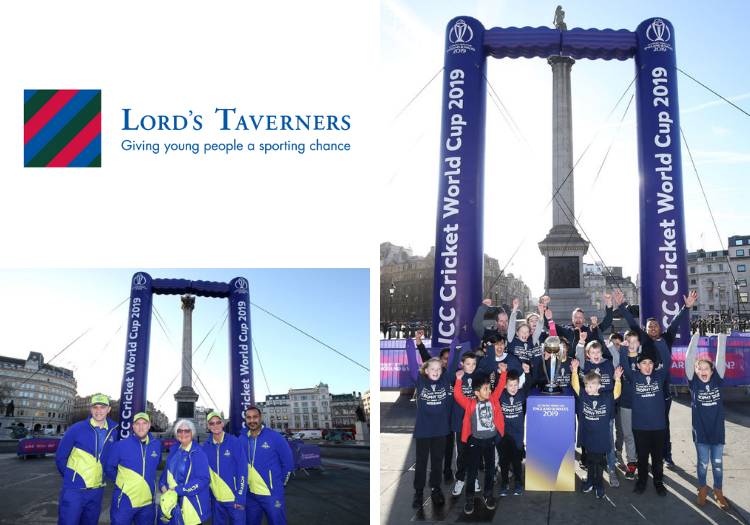 The ICC have named Lord's Taverners as the 'Cricket 4 Good Partner' for the 2019 World Cup hosted in England this summer.
The relationship aims to celebrate the reach and diversity of the Lord's Taverners national cricket programmes and showcase the commitment of the ICC to deliver a positive cricketing and social legacy through the World Cup.
CWC19 Managing Director, Steve Elworthy, said "The ICC Cricket World Cup is a once in a generation opportunity for us to grow and diversify the game, and achieving this is something we are deeply passionate about. We all know the power that cricket plays in uniting communities, and the diversity and colour that the World Cup brings presents us with the unique chance to positively impact lives across the country.
As part of this commitment, we are delighted to be working with the Lord's Taverners in 2019. They are the leading youth cricket and disability sports charity with a strong reputation for delivering world class programmes that support the lives of thousands of disadvantaged and disabled young people up and down the country.
Through the partnership we want to give the Lord's Taverners the opportunity to use the Cricket World Cup to enhance their programmes, as well as bringing them into the tournament itself through our amazing Flag Bearers and Cricketeers programme, as well as our Trophy Tour visits. Yesterday's event was a brilliant showcase of this and we all look forward to upcoming activities where this partnership will flourish".
Lord's Taverners CEO, Paul Robin added: "Throughout the country, our programmes are breaking down barriers and empowering young people to fulfil their potential and build crucial life skills - and there is no better example than our Luton Wicketz project to demonstrate how we are uniting communities across the country.
Our programmes tackle key issues across the country while also developing team work, confidence, leadership and independence – all using cricket as the tool to engage young people.
"We're delighted to be named as a Cricket 4 Good Partner which will allow our participants across the country to play their part in the tournament that will unite communities. There is no better way to celebrate and demonstrate our ongoing work than by being part of the kaleidoscope of colour and noise that the ICC Cricket World Cup will bring to this country."
Lord's Taverners are the official charity partner of the National Village Cup
Please ensure all fields are completed before submitting your comment!