Ian Chappell says Steve Smith was undermining captain Tim Paine during Test series win over Pakistan
Following his role in the ball-tampering scandal of 2018, Cricket Australia sacked Smith from the Test captaincy and banned him from any international leadership roles for 12 months following his return to the side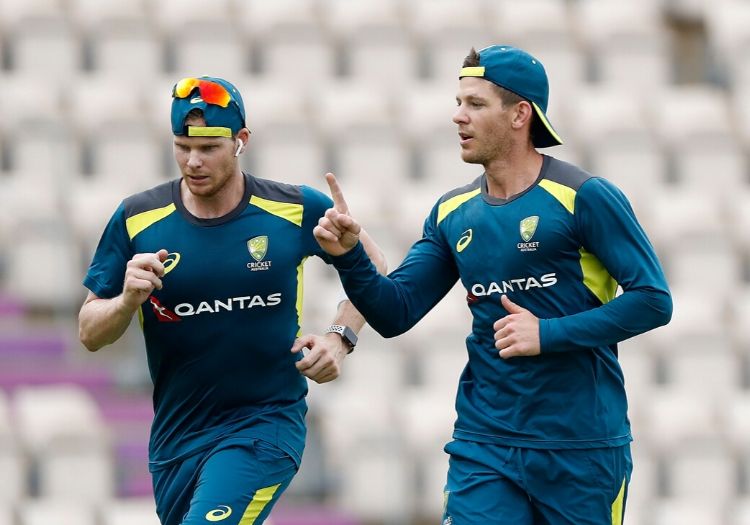 Ian Chappell has accused Steve Smith of "white-anting" incumbent captain Tim Paine after allegedly moving fielders around during Australia's innings victory over Pakistan in Adelaide this week.
Wicketkeeper Paine was appointed caretaker captain in March 2018 after Smith was relieved of his role due to a ball-tampering incident during a tour of South Africa.
Chappell's comments on Macquarie Sports Radio follow Australia taking a 2-0 victory in their first home Test series since Smith and Warner rejoined the side in May.
"I tell you what I don't like to see, Steve Smith is moving a few fieldsmen around," Chappell said.
"He did have a chat with Tim Paine, trying to talk Tim Paine into moving a fielder on the off-side, but I'm not sure Tim Paine moved him as far as Steve Smith wanted.
"Steve Smith started moving him, I hate to see that.
"England used to do it a bit [with] blokes other than the captain [moving the field] and I always felt it was white-anting the captain."
The batsman and his then-deputy David Warner have both since made successful returns to the side ahead of this summer's World Cup following the conclusion of their one-year bans.
The board had also previously announced that Smith would have to wait 12 months upon returning to the side before being considered for any leadership positions.
After collecting the maximum possible World Test Championship points haul with consecutive innings victories over Pakistan to open the home summer, Paine has now led the side to victory in six of their past nine Test matches.
However, speculation remains over his future in both the position and the country's first-choice XI as he averages just 24.00 with three fifties in his 16 Tests since taking charge.
Subscribe to The Cricketer this Christmas and receive a £20 John Lewis voucher or Alastair Cook's autobiography. Claim your free gift here
Please ensure all fields are completed before submitting your comment!