Go mobile to get the game on
"We just want to help people latch on to the feel-good nature of getting cricket back on again, while also helping players get back outside responsibly"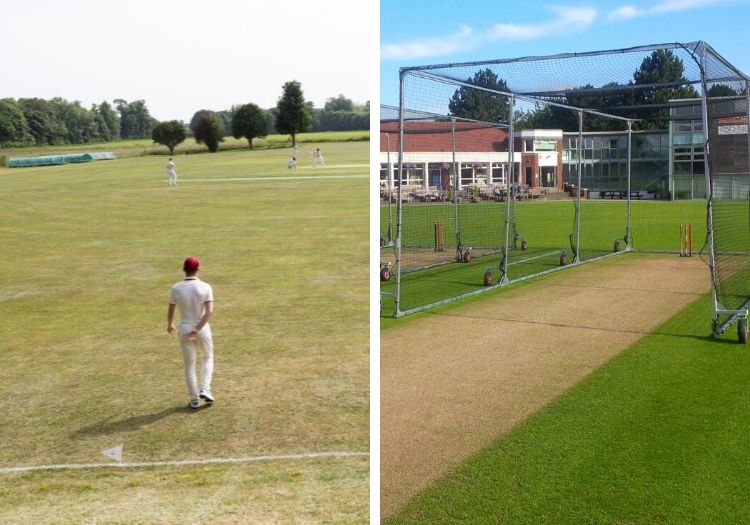 The ECB announcement last week that cricket clubs can reopen, for practice at least, has been warmly welcomed by the recreational game. Quite rightly, there are regulations in accordance with government guidelines, which include a note that only every other net can be used. This means that a club with three lanes can only use the outside two, while a club with two lanes can only use one.
Cristian Durant, managing director of ground equipment suppliers Durant Cricket, is in contact with many clubs, to ensure they make the most of this season. "We can provide extra capacity by enabling clubs to use the square for net practice using our mobile cages." Cristian told The Cricketer.
"We just want to help people latch on to the feel-good nature of getting cricket back on again, while also helping players get back outside responsibly."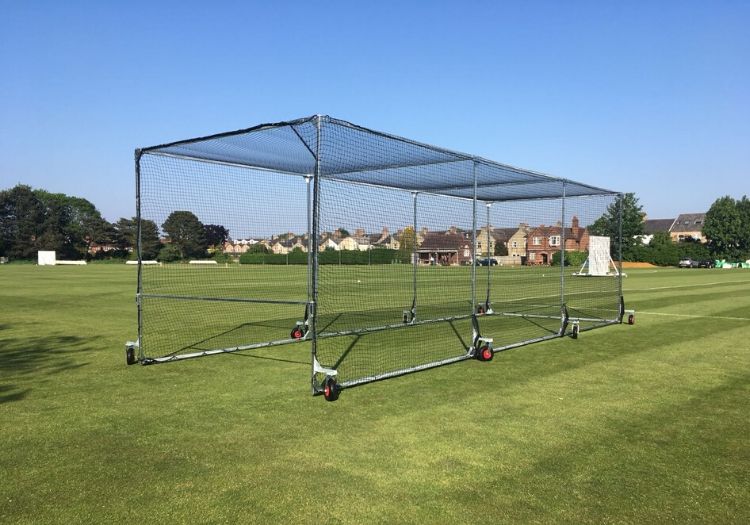 Durant Cricket's mobile cages can be moved by just one person and can be placed on the square with ease
It is a simple solution. Clubs are already inundated with requests to use their nets and the more players they can get booking sessions the better.
However, "clubs will have more demand on their facilities." Jacob Miller from Durant adds. "Many players will usually only play matches and don't net, but this summer a net may be the only cricket they are able to play. A mobile cage is a flexible cost-effective solution that can be moved anywhere with ease. It only needs one person to move so you don't have to worry about social distancing."
Once set up, the mobile cage can be placed on the square, meaning batsmen can practice on a proper wicket.
"All the wickets are immaculate at the minute, and our cage allows players to put them to use."
Each club can facilitate more players to play which can only be a good thing, both for the club and the physical welfare of the local community.
Helping clubs welcome more players back to the game after the delayed start to the summer is not the only way that Durant are keeping cricket alive.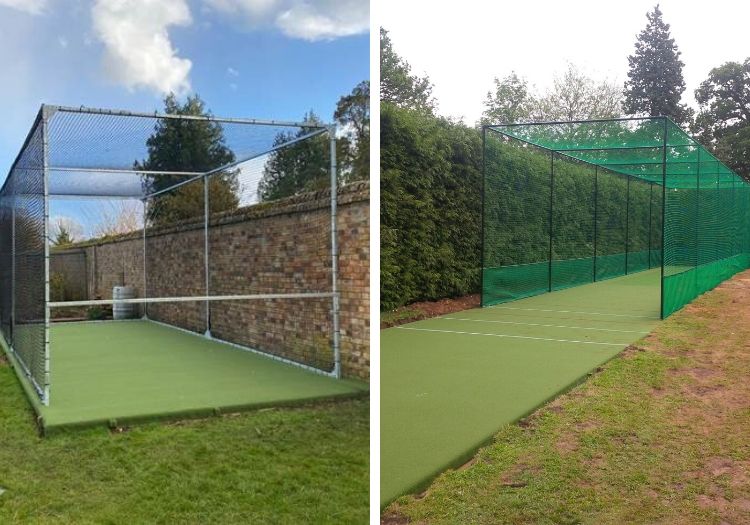 Domestic installations are allowing coaches to carry out one-on-ones in their own garden
"We have also been doing a lot of work in people's gardens installing mobile cages and fixed practice nets." Cristian explained.
"Recently, we've worked with ex-England and Leicestershire batsman Darren Maddy, who is now coaching at Solihull School and Nottinghamshire assistant coach Ant Botha. They're priming themselves to do one-on-one net sessions in their gardens."
The current pandemic has posed huge challenges but Durant is working with the cricket community to overcome them and gradually returning our summer to the way it should be.
"We all love cricket and want to get the game on. We're playing our part at Durant Cricket by creating cost-effective solutions for clubs this season to enable them play the game."

For more information on Durant Cricket, please click here
Please ensure all fields are completed before submitting your comment!