FROM THE ARCHIVE: The emergence of Jason Roy
Following his World Cup exploits, The Cricketer looks back to August 2010 when Glamorgan's Mark Wallace predicted big things from the Surrey batter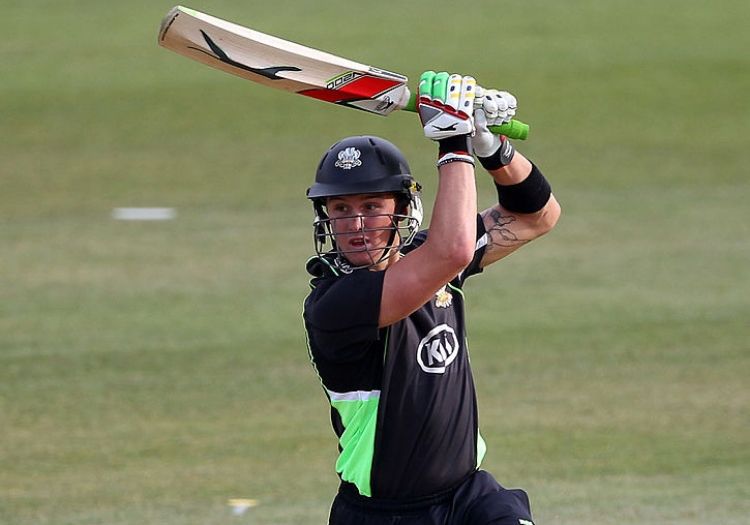 Mark Wallace knows a thing or two about county cricket. He's played more than 500 games for Glamorgan across all formats and has made 15 first-class centuries, so it's no surprise that back in August 2010, at the peak of his county career, we asked him to scout some of the England's brightest young talents.
He picked Danny Briggs, who has since gone on to play one ODI and seven IT20s for England, and the one and only Jason Roy. Here is his report on the hard-hitting opener. 
Here's a pretty good way to introduce yourself: hit a blazing hundred in your sixth first-team appearance and, in the process, become Surrey's first Twenty20 centurion. 
Still to make his first-class debut and with a handful of limited-overs games under his belt by the middle of July, Jason Roy's unbeaten 101 off 57 balls against Kent announced his arrival on the scene in emphatic fashion. 
Born in South Africa, though educated at Whitgift School since arriving here at the age of 10, Roy forced his way into the Surrey line-up with three second-team hundreds in May while also giving notice of his attacking instincts with a 35-balll 103 for Reigate Priory in the Surrey Premier League.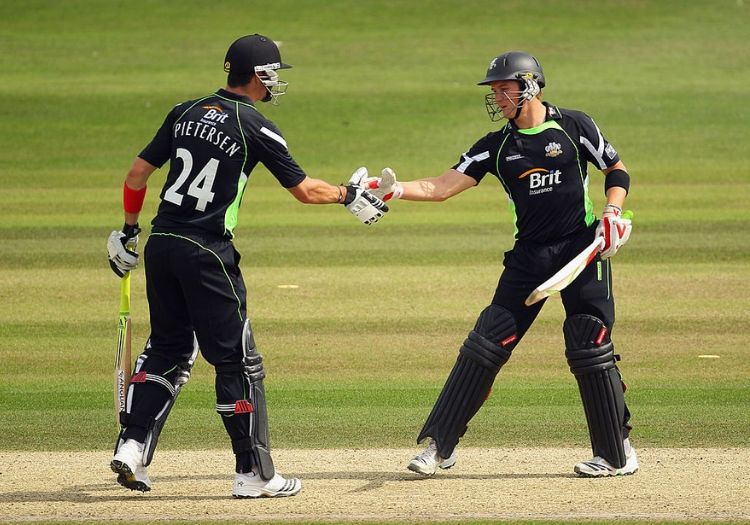 Jason Roy batting alongside Kevin Pietersen for Surrey
Roy's game is built around power but he uses it an orthodox fashion and chooses, mostly, to hit hard and straight, especially against spinners. A low and dominant bottom hand keeps the bat going through the line of the ball nicely and allows him plenty of bat speed through the point of contact.
How Roy adjusts his approach to the four-day and long limited-overs formats will be interesting to see. He will be seeking to blend his indistinctively aggressive nature with a more rounded approach to occupying the crease to make the big scores his talent deserves. 
A word with Surrey old-boy Ali Brown would be wise; his is a template for success that Roy could do far worse than follow.  
This article originally featured in the August 2010 issue of the The Cricketer.
To celebrate England winning the World Cup you can subscribe to The Cricketer for just £20.19. Click here to learn more
Please ensure all fields are completed before submitting your comment!