Essex confirm Mohammad Amir cleared to play against Hampshire after delayed visa approval
Amir had been earmarked to play the majority of the T20 Blast group stage but visa problems has delayed his involvement in the competition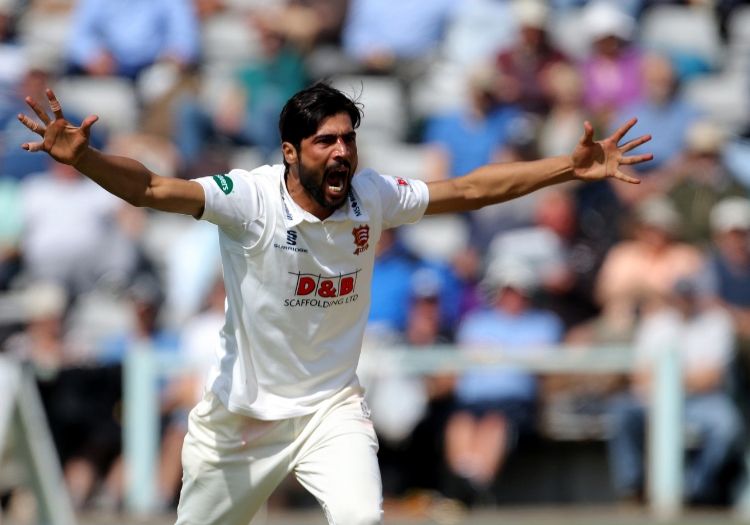 Pakistan and Essex fast bowler Mohammad Amir has been cleared to play against Hampshire at Chelmsford on Thursday after his UK sporting visa application was finally approved.
Amir had been earmarked to play the majority of the T20 Blast group stage after signing for Essex, but his paperwork was delayed and that consequently left the club feeling frustrated as he missed two fixtures he had been expected to play.
John Faragher, the club's chairman, said the hold-up was an "unforeseen circumstance", and that Essex were in close contact with the Home Office, but the situation has now been resolved and Essex head coach Anthony McGrath is relieved Amir can now fully focus on his performances.
"I am thrilled that this has now been completed and that Mohammad can concentrate on the match ahead with us," McGrath said.
"He will give us the extra dimension as a left-armer in our bowling unit, swinging the ball into the right-handed batsman, as well as that control in the powerplay and variations in the death overs."
The news comes a week after the left-arm seamer announced his retirement from Test cricket at the age of 27 in order to focus on white-ball cricket, which caused concern from former Pakistan internationals including Shoaib Akhtar and Wasim Akram.
Amir has also had visa issues when trying to enter the UK in 2016 and 2018, all of which were resolved in time for him to compete.
To celebrate England winning the World Cup you can subscribe to The Cricketer for just £20.19. Click here to learn more
Please ensure all fields are completed before submitting your comment!