England to wear Black Lives Matter logo on shirts during Test series against West Indies
The design, created by Alisha Hosannah - the partner of Watford footballer Troy Deeney, is also being worn by the tourists during the campaign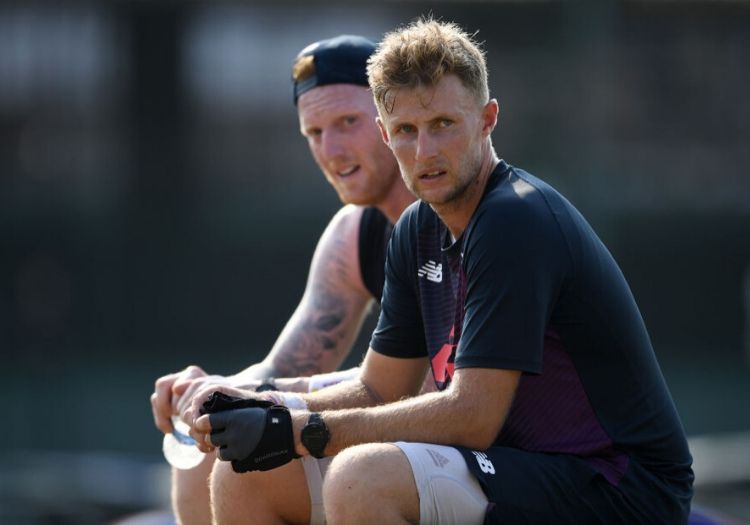 England's cricketers will wear a Black Lives Matter logo on their shirts during the upcoming Test series against West Indies.
The design, created by Alisha Hosannah - the partner of Watford footballer Troy Deeney, is also being worn by the tourists during the campaign. It features a clenched fist in place of the letter 'A' in the word 'black'.
In a statement, the ECB said: "The decision was taken by the England and Wales Cricket Board, fully supported by the England players led by Test captain Joe Root and stand-in captain for the first Test Ben Stokes. In a mark of solidarity, the team will join the West Indies and carry an identical logo on their playing shirts."
The ECB say they "reject any politicising of the [Black Lives Matter] movement and confirm their support endorses 'progress and societal change' only".
Reports suggest both teams will take a knee at some point before the first Test, in support of the movement for racial equality.
ECB chief executive Tom Harrison said: "The England and Wales Cricket Board fully support the message that Black Lives Matter. It has become a message of solidarity and a drive for progress and societal change. There can be no place for racism in society or our sport, and we must do more to tackle it.
"Our support of that message is not an endorsement, tacit or otherwise, of any political organisation, nor the backing of any group that calls for violence or condones illegal activity. We are aware of certain aspects of the movement that promote their own political views, and their actions are not supported in any way by the ECB and our players.
"This moment is about unity. We are proud that our players will stand alongside those from the West Indies and wear a logo that embodies that philosophy. It is fitting that they do so in solidarity with athletes from the football world who wore it first."
England captain Joe Root, said: "It is important to show solidarity to the black community and to raise much needed awareness around the topics of equality and justice. The England players and management are unified in this approach and will use the platform of international cricket to fully support the objective of eradicating racial prejudice wherever it exists.
"The majority of us do not understand what individuals from BAME background have to go through when people make judgments because of the colour of their skin. As a group, we are learning about this and educating ourselves.
"There has to be equal opportunity and equal rights for all. We hope by making this stance we can play our part in standing shoulder-to-shoulder as a team and we hope that by continuing to raise awareness we can move towards a society in which the colour of your skin and your background has no bearing on your opportunities.
"It is very simple, we believe there is no room for racism or any form of discrimination, anywhere."
Save 30% when you subscribe to The Cricketer's print & digital bundle. £35 for 12 issues
Please ensure all fields are completed before submitting your comment!