ENGLAND T20 TRACKER: Who looks good in the Blast and who is licking their wounds from Edgbaston?
The Cricketer uses a unique algorithm to determine who should make the T20 World Cup in Australia next year by examining recent red and white-ball performances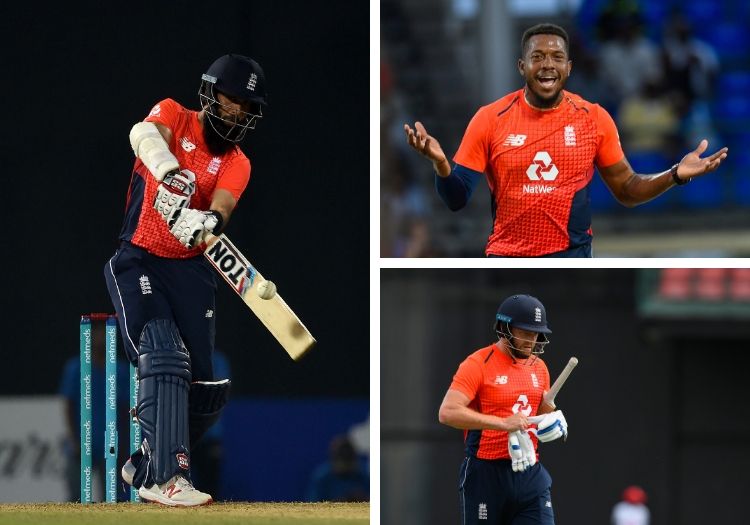 1 (1) - Ben Stokes: Consistency in all areas of the game regardless of the format, Ben Stokes came out of Edgbaston largely unscathed after picking up four wickets and scoring a half century in the first innings. This is an allrounder focused on his game once again.
2 (2) - Jos Buttler: Appears to be in a relaxed mood despite not having the greatest of summers with bat in hand. Rob Key has led the calls for him to take the gloves in red-ball cricket as well, but he does possess that ability to turn a game. A fixed position in the Test batting order will likely help him immeasurably ahead of another 18 months of intense action.
3 (3) - Joe Root: Has likely spent the last week trying to formulate plans for Steve Smith but classifying his batting strengths as secondary is something he or England can ill-afford to do. Very much remains an all-format batsman who is capable of leading England to victory from most positions. The Ashes will be his focus now but getting into form again will benefit of all England sides.
4 (4) - Jason Roy: Should he bat as an opener or at no.4? The opinion appears to be split on the Surrey man but few will disagree that he should be out there from ball one when England travel to Australia next summer. The Test arena may have highlighted his flaws more than his strengths, yet Roy's natural flow will remain undisturbed in white-ball cricket.
5 (6)- Jofra Archer: A man on a mission to get England back level in the Ashes, Archer's six-fer and century in a Sussex second XI match was timely for England. Australia may have largely resisted from verbally engaging in a feud with the 24-year-old, but they couldn't deal with the heat of his deliveries in the World Cup semi-final. His pace remains his most valuable asset, and will be crucial by the time the T20 World Cup swings around.
6 (5) - Jonny Bairstow: After an excellent World Cup, Bairstow is seemingly a man in the bad book with his name etched out in red ink. A poor display with the bat at Edgbaston fanned those flames, but while his red-ball performances haven't been up to scratch, it would take something quite remarkable for him not to be opening up with Roy in Australia next year. Mind you, Tom Banton falls into that category.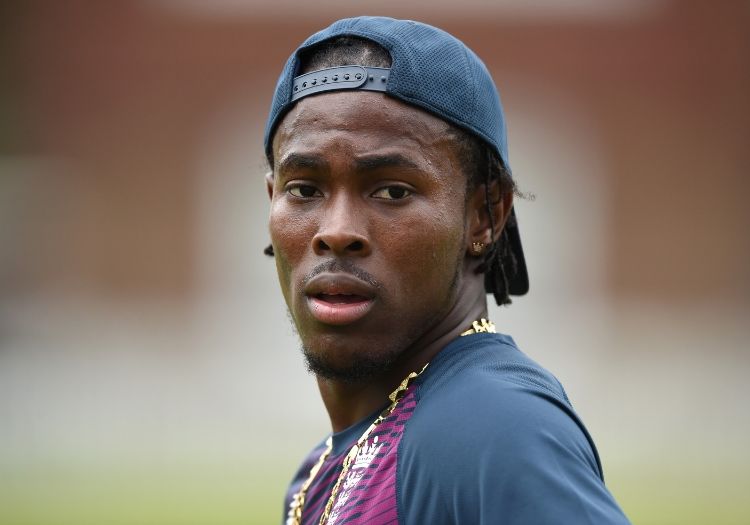 Jofra Archer was selected for the second Ashes Test after regaining fitness
7 (7) - Adil Rashid: A real shame that the shoulder problem he was dealing with during the World Cup has come to end his summer, with the T20 Blast an excellent opportunity for the legspinner to not just build upon his excellence from earlier this summer but to also spend valuable time playing the shortest format ahead of next year's tournament.
8 (8) - Ben Foakes: His glovework is exceptional, but there is something that doesn't quite seem to fit with Ben Foakes and T20 cricket right now. His confidence with bat in hand would have been boosted by his unbeaten 29 against Glamorgan, but fluctuating positions in the batting order has aggravated the problem he currently faces in trying to force himself ahead of Buttler and Bairstow. Surrey's misery this season collectively has also failed to see the keeper produce his best.
9 (9) - David Willey: Batting at no.3 is unlikely to be the position he adopts for England if he is selected, it isn't quite clicking for David Willey right now. Wickets have never been his issue but England will have little incentive to break up a bowling attack that has all the variety in the world without good reason. Yorkshire have yet to see a complete performance by Willey in the Blast, and after their World Cup triumph, he appears to be the only avenue back into an England side.
10 (12) - Tom Curran: He has often put his best foot forward when Surrey have needed him most in the Blast, Tom Curran and brother Sam have often found themselves out in the amphitheatre surrounded by onrushing soldiers fighting a lonesome battle. The only player to record respectable figures in the hammering by Middlesex, he seemed to have rediscovered some verve against Gloucestershire before taking two against Glamorgan. Success with the bat hasn't followed suit yet, but there is something about Curran's character that makes him an interesting proposition.
11 (11) - Mark Wood: Like Rashid, his summer has once again be cut short through injury, but his World Cup form make it likely that he will be considered once again. The nature of Australian pitches is very much suited to the Durham quick and England will think long and hard before overlooking him despite the other excellent options available to them.
12 (10) - Moeen Ali: It hasn't been a great summer for Moeen Ali. Dropped from the ODI side midway through the World Cup before being culled from the Test squad for the second Ashes Test at Lord's, the statistic that no one bowler has taken more Test wickets than him in the past 12 months is a distant memory. Leading Worcestershire to defending their Blast title may act as some sort of redemption, but the outlook appears bleak for Ali right now, even if time is on his side.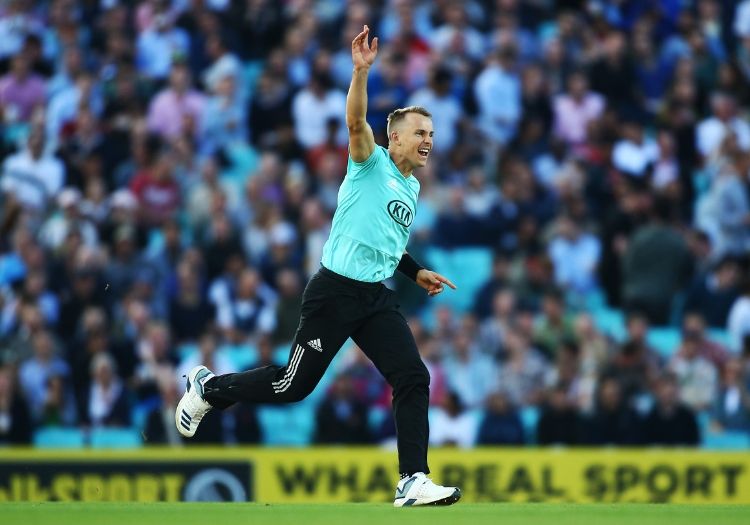 Tom Curran has looked lively for Surrey
13 (13) - Eoin Morgan: There is life in Eoin Morgan yet. Whether he will still pursue international honours remains to be seen, but if taking the limelight in a game involving Aaron Finch and AB de Villiers with a brilliant 70 didn't show why he is still the man for England should he want to be, little else will. May not have got going against Gloucestershire, but this is still a player who can perform on the big stage.
14 (14) - James Vince: A quieter week for the Hampshire man after a rather humbling defeat courtesy of DLS against Somerset, following on from a few stellar displays which appeared to have put Hampshire back on track. His side need wins soon if they are to kepp their quarter-final hopes alive and he will be key to those aspirations.
15 (15) - Liam Plunkett: The romantics will love to see Liam Plunkett attempt to follow up his stellar World Cup by figuring and aspiring to win the T20 World Cup, especially since the Surrey side looks weaker without his inclusion. However, a year remains a long period of time in the game and with no lack of talent in the allrounder department the 34-year-old may find it to be one step too many.
16 (18) - Tom Banton: He really is something else this 20-year-old. No doubt flourishing as a result of having Babar Azam as opening partner, the disdain with which he was striking the ball against feisty, quick Kent bowlers was absolutely remarkable. He should be on that plane for the competition Down Under because few youngsters possess his flair.
17 (17) - Chris Jordan: Was very expensive against Middlesex despite his side eventually getting over the line, and did not feature against Glamorgan. Has represented England in the format before so is bound to be a name in and around the squad.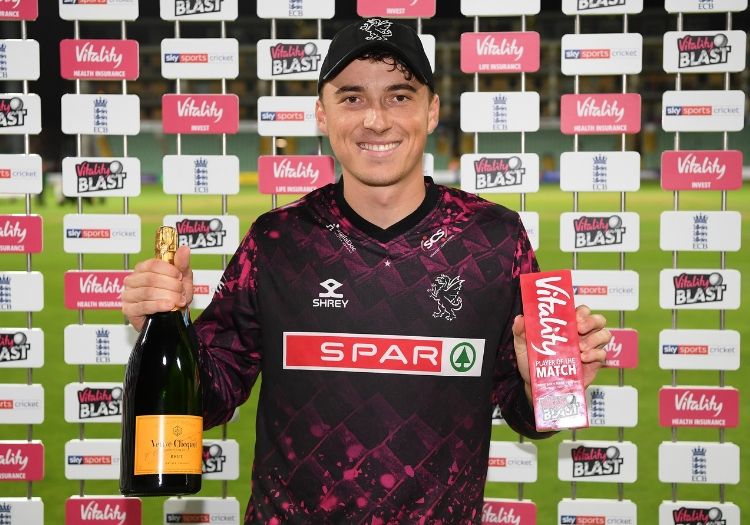 Tom Banton delivered another jaw-dropping performance against Kent
18 (20) - Matthew Parkinson: Mahmood may have struggled, but there was no stopping Parkinson despite the loss to Birmingham. Glenn Maxwell's skills with the bat was the major attraction for the Lancashire fans from the game, but an economy of 5.75 and three wickets in a T20 game is an exceptional return. A definite star in the making.
19 (22) - Dawid Malan: No doubt would have been disappointed to fall behind Babar Azam and Tom Banton in the top scorer rankings, but Malan's reaction since has been impeccable. He smashed an unbeaten 91 against Gloucestershire to put his duck against Surrey behind him. An incredible 370 runs in the Blast already for Malan, whose stock in the format has certainly risen.
20 (16) - Liam Dawson: Again another Hampshire player who struggled as Somerset piled on the runs at The Ageas Bowl on Friday evening. Had been impressive in the week before in tandem with Mason Crane but came crashing back down to earth with a wicketless return.
21 (21)- Alex Hales: The saga which saw him dropped from the England side really appears to have hindered Hales, who hit just 11 runs from 13 balls against Birmingham. Those figures do not represent the player England fans initially fell in love with. It seems the road back for Hales is extending by the week.
22 (19) - Saqib Mahmood: A man with excellent death skills, Mahmood was taken to by the Birmingham batsmen and recorded an economy of nine. Struggled to find his rhythm and his lengths but is still someone England will be keeping a close eye on.
23 (23)- Mason Crane: Was not involved as Hampshire endured a torrid time against Somerset, but hopefully when he dons the yellow again he can continue his rejuvenation which has come as a consequence of watching old videos of himself.
24 (24)- Pat Brown: The leading wicket taker in the Blast last year with 31 scalps, this campaign has not been as fruitful, but there has been the same drive as in previous campaigns. Rain frustrated Worcestershire's attempts at victory on Sunday, but look on course to qualify for the quarter-finals.
25 (25)- Tymal Mills: Took the key wicket of the dangerous Fakhar Zaman against Glamorgan but was not involved as Sussex saw off Middlesex. Was the player on everyone's lips for the format a few years back and could still offer the England side something going forward in terms of a left-arm seam option.
To celebrate England winning the World Cup you can subscribe to The Cricketer for just £20.19. Click here to learn more
Please ensure all fields are completed before submitting your comment!