Does cricket's online community encourage or put off potential new fans?
OLLIE WILLIAMS - CRICKETER YOUNG WRITER OF THE YEAR: How do the different means of following cricket online impact on its fans? And perhaps most importantly, to what extent do these online options engage with new fans and generate lifelong support?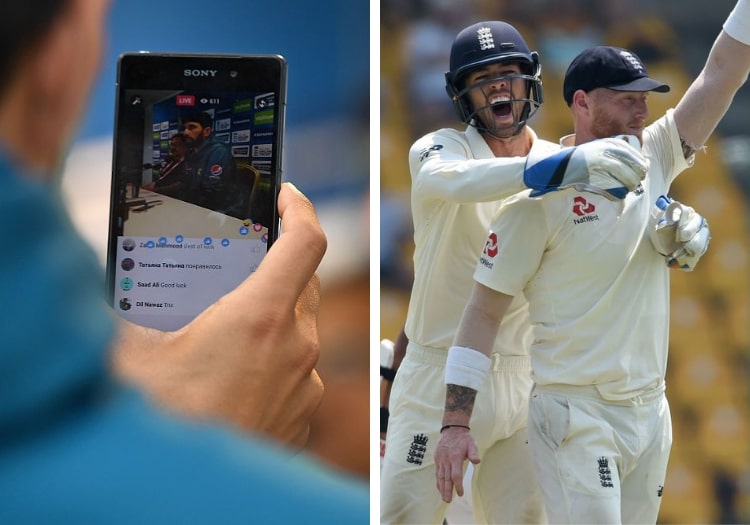 Can you remember how you first started following cricket? Not just the first match you attended or the first ball you hit or bowled, but when you actively began following the sport, becoming a fan.
Until 15 years ago, the options for keeping track of cricket outside attending a live game were generally limited to a live TV or radio broadcast, searching out the information in the day's newspaper, or desperately loading and reloading Ceefax.
The experience for a new fan today has changed dramatically. Often derided as the cause of many modern ills, the growth of the online world has a remarkable ability to connect people with mutual interests across time and national boundaries, resulting in a range of ways for new cricket fans to become engaged with the sport.
But what has this brave new world meant for cricket? How do the different means of following cricket online impact on its fans? And perhaps most importantly, to what extent do these online options engage with new fans and generate lifelong support of the sport?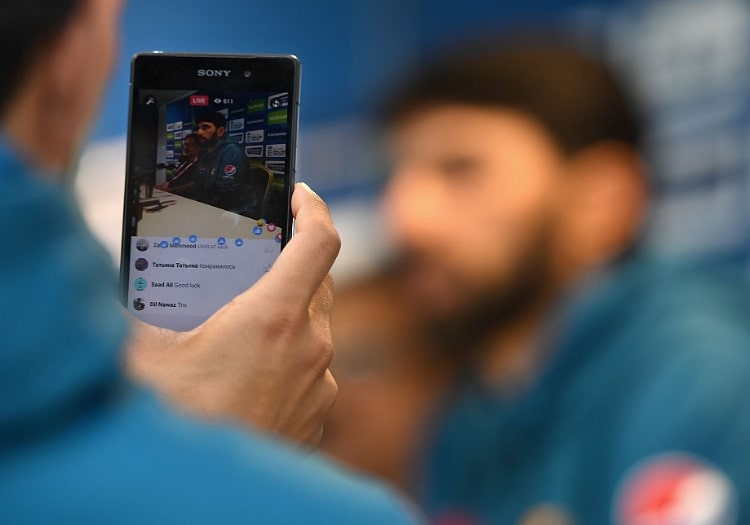 The internet has changed the way fans can follow cricket
Most online options can be largely divided into two camps. First, there are those than can be described as 'top-down', such as live text and ball-by-ball commentary, often provided by major media organisations.
The second are a range of more organic, crowd-sourced options, described here (to borrow some more management speak) as 'bottom-up', such as below-the-line commenting and fan forums.
Of course, this neat division misses the elephant (actually, mammoth might be more accurate) in the room: social media, which straddles the ground between the two previously mentioned categories – but more on that later.
Modern 'top-down' cricket content can be traced back to mid-1990s ball-by-ball commentary, and acts in a similar manner to traditional, offline mass media, by disseminating information to a wide audience via large outlets.
This aspect of professionalism results in content that has a reassuring, authoritative air for the new fan – perfect for dipping your first toe into the cricketing waters.
However, this method of following the game online falls down somewhat in terms of interactivity.
Granted, developments in this format, particularly since the advent of social media, increasingly allow for the integration of fan comments, but the scope for multi-way conversation and debate is limited.
While this may be of little consequence when a new fan is first finding their way, being unable to see or hear the views of existing fans may be something that stops someone coming back – potentially limiting the longevity that this option delivers.
Part of the reason that 'top-down' options have difficulty integrating debate is the inherent need to moderate user generated comments and police against trolls, placing strain on those who are also responsible for following the on-field action.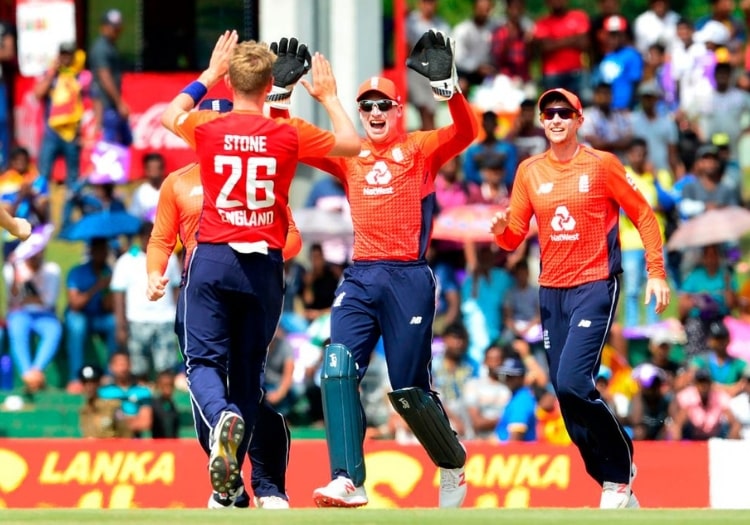 Does the internet encourage new fans to hang around?
In the case where this strain becomes too much, or resources are re-directed to more traditional forms of reporting, it is hardly surprising that a multi-way, interactive conversation is seen less within a 'top-down' approach – and despite the strides made in this area, given this may impact the longevity of new fan, perhaps there is a need to integrate greater debate?
In contrast, multi-way debate is where the 'bottom-up' options of following cricket online thrive.
Generating an atmosphere akin to the general chatter that makes a day at the cricket come alive, this way of following the sport offers a veritable treasure trove of fan interaction, helping any new cricket follower to find their place in the cricket-loving tribe.
However, 'bottom-up' is not without its own issues – primarily, the vital need for sufficient engagement and involvement. Academic research has highlighted an unfortunate and endemic fact of life in an online community: only around 1 in 10 users actively comment or create content, with the remaining 90 per cent classified as 'lurkers'.
Whilst viewing and reading can be the first step to greater involvement for a new fan, the in-jokes and established vocabulary of these types of groups often given them a clique-type feeling which can be foreboding to the newbie. In the face of this and the numbers concerning 'lurkers', there is always the risk of 'bottom-up' being seen as an exclusive, impenetrable bubble by a new fan.
Where there is no problem with sufficient engagement however is social media, which include a spectrum from fans to pundits to players, resulting in arguably the best of both the 'top-down' and 'bottom-up' worlds when it comes to opening up cricket to new fans.
Yet, as well as possessing these good elements (interactivity and an ability to access authoritative match information), social media may also reflect the worst of both.
Its gatekeepers, the bosses at Facebook et al, closely guard their algorithmic secrets, with interactions on these platforms subject to the whims of unknowable formulae – hardly an environment that facilitates authoritative coverage, a necessity in engaging with new fans.
Alongside this, social media tends to be home to the worst of online abuse, which is almost certain to turn new fans away.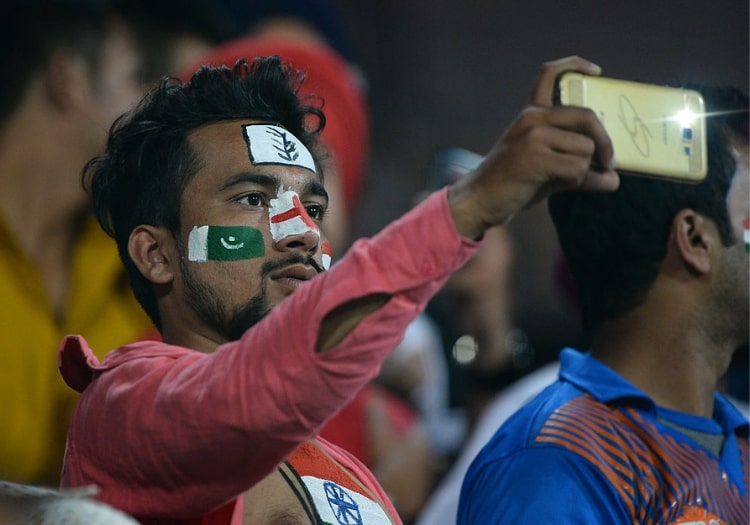 Increasingly, cricket coverage is finding a home online
But perhaps this critical approach is unfair. After all, where else, in the online (let alone the real) world, can a fan join in a debate with both a superstar player and an expert pundit?
This is is the element of social media that really transforms a new cricket fan's experience, unlocking a side to the game that would otherwise be kept hidden away in changing rooms and commentary boxes – creating the ultimate behind-the-scenes experience.
So, what does this mean all mean for cricket's ability to attract new fans?
The plethora of ways to follow cricket online all provide something a bit different, and whilst this means that none are without their own drawbacks, it would be unreasonable to expect any one option to be the jack-of-all-trades – and in any case, striving for this may result in mastery of none.
And despite these potential drawbacks and the lack of an all-singing-all-dancing option, taken together 'top-down', 'bottom-up', and social media can provide a valuable way for cricket to engage with new followers and to create lifelong fans who love the sport.
Granted, a reliance on online media to create and sustain new cricket fans does mean an acceptance of remoteness from the traditional atmosphere, sights, and sounds of a day at the cricket. However, for those exploring whether cricket is the sport for them, the internet provides the new cricket fan with a vibrant, ready-made alternative to follow the sport.
Online options, whilst not beyond criticism, should therefore be cherished for their ability to share the sport we all love to an ever wider audience.
Please ensure all fields are completed before submitting your comment!