Divisional format presents opportunity but cannot rival the jeopardy of a two-tier County Championship
PAUL EDWARDS: All 18 counties could win this year's Championship, however, the pressure which comes with promotion and relegation can be key in the development of young cricketers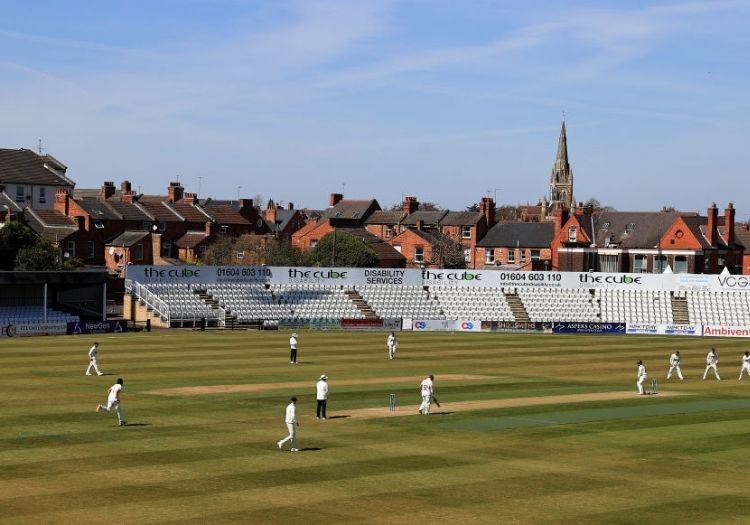 It is nearly 17 years since I first entered a press box as a professional cricket writer. In that time I have made several good friendships, enjoyed countless happy days and endured perhaps a hundred bowel-moving panics as I gazed down at a Word document and realised that the sentences I had tapped out bore little relationship to each other and none at all to the cricket I had been watching. ("We noticed," some readers have said.)
But I have also observed that my colleagues and I are no less immune to the safety of a "generally agreed view" than any other group of people. It works like this: a couple of people, perhaps influential and respected figures, express an opinion. Someone else agrees with them. Before long the opinion becomes an accepted truth. Anybody wishing to disagree with it would be well-advised to think a couple of times before saying so. There is nothing hostile in this; it's just the way groups often work. 
In the second decade of this century, the dominant opinion was that runs scored and wickets taken in Second Division county cricket were of less merit than those scored in the top tier. When Ben Duckett and Ben Slater moved to Nottinghamshire from Northamptonshire and Derbyshire respectively and then struggled in their first year at Trent Bridge, the point was proved again. When a highly-regarded umpire said he saw little difference between the divisions, many colleagues were amazed that anyone who plainly knew his cricket could think such rot. When I suggested that some attacks, Middlesex's, for example, were actually quite good, there were the usual comments about second-tier batters.
Before we go on, it's probably useful for me to say that I do believe Division One cricket was of a higher standard than that in Division Two. Anything else would be weird, indeed. Promotion and relegation worked in their usual way to separate the two groups of counties and then to allow for churn between them.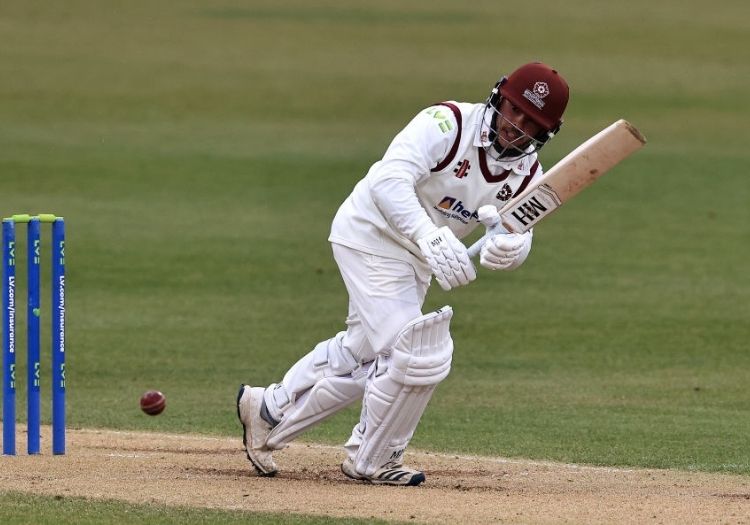 Ricardo Vasconcelos guided Northamptonshire to their first win of the season against Glamorgan
What I disliked was the absolutism of the judgements, the certainty that informed so many opinions about young cricketers who were playing well for, say, Gloucestershire or Northamptonshire. Such facile judgements did them little justice and also sat uneasily with the game's complexity. Rather more damagingly, they encouraged players at "lesser" or "small" counties – my God, how I hate those terms –   to move to other clubs where their talents would be more likely to come to the serious notice of England selectors. Oh yes, and they'd also be paid more.  
And then, to deploy one of the most frequently written statements of the past year, Covid-19 changed everything. The Bob Willis Trophy was organised on a regional basis and we were bloody grateful for it. Even more encouragingly for the believers in the generally agreed view, the final was contested between Essex and Somerset, the two counties who had battled it out for the previous year's Championship. Yorkshire, another Division One club, were judged unfortunate not to be at Lord's. The fact that Derbyshire went into the last round of matches with hope of getting to the final was considered a bizarre exception to an iron law.
Last autumn, no one was sure what the 2020 season would look like. (In certain respects we still aren't.) Eventually, it was decided that rather than reverting to a divisional system, conferences would be introduced. Now we don't know what transfers might have taken place over the winter had the old system been in operation but it is at least interesting to see how the old Division Two sides have fared when playing against teams they would not otherwise have met.
To a degree, the not-so-old élites have done well. Lancashire, who were unbeaten champions of Division Two in 2019, and Yorkshire have both won two matches and lead Group 3; Hampshire, another Division One side, lead Group Two. But Warwickshire, who would have been relegated in 2019 had two-up two-down been in operation sit at the head of Group One. Even more interestingly, Will Rhodes' side have just beaten Essex. On top of which, Gloucestershire, who finished third in Division Two, have beaten Surrey and Somerset and then got their heads down for a draw against Hampshire.

No side has lost all three of their games nor has any been proved grossly inferior to the others. If you look through the results there are other examples of well-contested games between sides that otherwise would not have played each other. There has been a relative novelty, too, although that cannot be used as a justification in itself. Before this season Yorkshire had not played Glamorgan in a first-class game since 2012 and Somerset had not met Gloucestershire since 2007. Mind you, everyone knew who the 'best in the west' were. Then the teams met at Taunton. Gloucestershire won.
The season is blissfully young. The old order may have asserted itself by the time we get to July and every team has played seven more games. But it will be interesting to see how many of the teams in the top division of six come September would have been in Division One had the 2020 season gone ahead as planned.
Columns like this are often supposed to put forward strong and strongly held opinions. This is still the era of Donald Trump and Boris Johnson. Qualified conclusions and subtle judgements are apparently the hallmarks of weaklings. And who votes for them?
Sadly, running with the herd is a habit I never mastered. At the end of a column that has quietly made the case for the three conferences that allow every county the chance to win the Championship, I will now admit that I enjoyed the jeopardy that went with the two-divisional system.
Professional cricketers need to experience pressure if their careers are to develop and that requirement was satisfied by the threat of relegation or the lure of promotion. My fear is that in September a dozen counties will be playing matches with relatively little hanging on the outcome. The cricketers themselves and supporters deprived of watching the first-class game might reply hotly that the game itself should be enough to engage their full involvement. On top of this, some contracts will be up for renewal and tour parties will be announced.
So this week's column takes no firm sides in the debate between conferences and divisions. And it gets worse than that, for my instinct is that I have established a trend. I'm far more interested in opening debates and sustaining them than in trying to end them with a few desk-thumping phrases. I'll leave that to the social commentators at The Daily Mail. My distrust of certainty is incurable.
But I will end with the simple heartfelt hope that should we return to two divisions in 2022, fewer people will take refuge in easy assumptions about second-tier cricket. The many fine games we have already seen in this young season have shown us the danger of bland conclusions and easy truths.
Subscribe today and receive The Cricketer's centenary issue – six issues for £19.21. Click here
Please ensure all fields are completed before submitting your comment!