Dean Elgar and Temba Bavuma appointed South Africa Test and white-ball captains
Quinton de Kock is relieved of both roles, having taken over across the formats from Faf du Plessis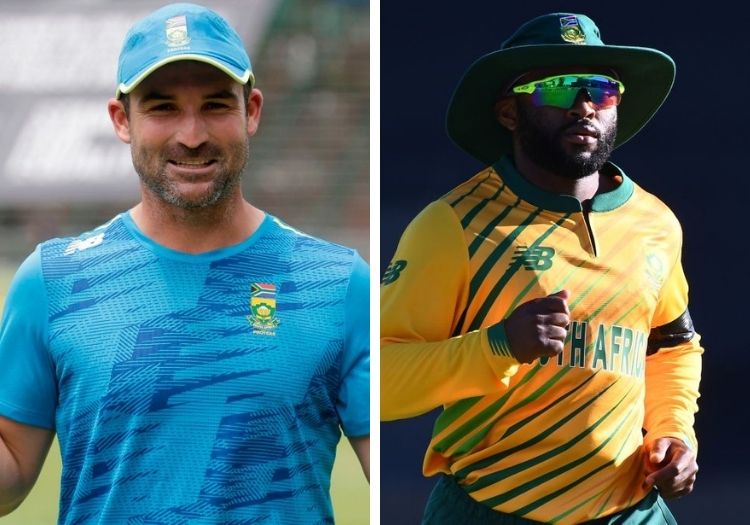 Faf du Plessis retires from Test cricket: "My heart is clear, the time is right to walk into a new chapter"
South Africa have installed Dean Elgar and Temba Bevuma as the captains of their Test and white-ball teams.
Quinton de Kock has been relieved as the leader of all three sides after a short spell at the helm.
Thirty-three-year-old Elgar, who has played 67 Tests, will lead The Proteas in the next edition of the World Test Championship, which begins against West Indies in July.
"I've always said that to captain your country in any form of the game is the biggest honour that a player can be fortunate to receive," he said.
"To captain, my country's Test team, which I believe to be the pinnacle of the game, is the biggest highlight of my career and I'm grateful for the opportunity to represent my country in such an important way.
"Temba and I know more than most the challenge that we have ahead of us in returning the Test squad back to its winning ways, but I know that we're both more than ready for the task at hand.
"I'm looking forward to bringing stability back into the team and laying a solid foundation for us to be able to accomplish the ambitions we all have to see the Proteas go back to the world's number one spot in all three formats."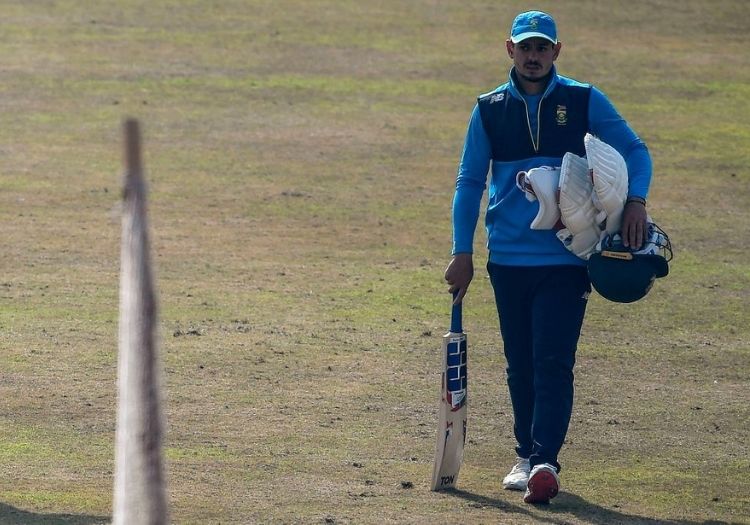 De Kock took over as limited-overs skipper last year and captained South Africa at Test level during the 2020-21 season
Bevuma will operate as Elgar's No.2, alongside his role as the head of the ODI and T20 sides.
He will skipper the sides at the next two 20-over World Cups in 2021 and 2022 and the 50-over tournament in 2023.
"Captaining the Proteas has been a dream of mine for many years as those closest to me would know," said the top-order batter, who has played 44 Tests, six ODIs and eight T20s for his country.
"This is one of the greatest honours of my life so far and I am looking forward to picking up where Quinny (de Kock) has left off in leading the team into the new culture that we have developed and continue to work on.
"The responsibility of captaining one's country is not one I take lightly, and I am looking forward to this new challenge and journey with Dean in the Test cricket format, as well as leading the team to not just one, but three ICC World Cups in the very near future."
Subscribe today and receive The Cricketer's centenary issue – six issues for £19.21. Click here
Please ensure all fields are completed before submitting your comment!