Here's to the trundlers, the most human of bowlers
DANIEL GALLAN: It is in the amateur ranks that this beautiful specimen is still loved. Most batters with mismatching protective gear and wielding a bat made to last beyond a few seasons will inevitably spoon one to cover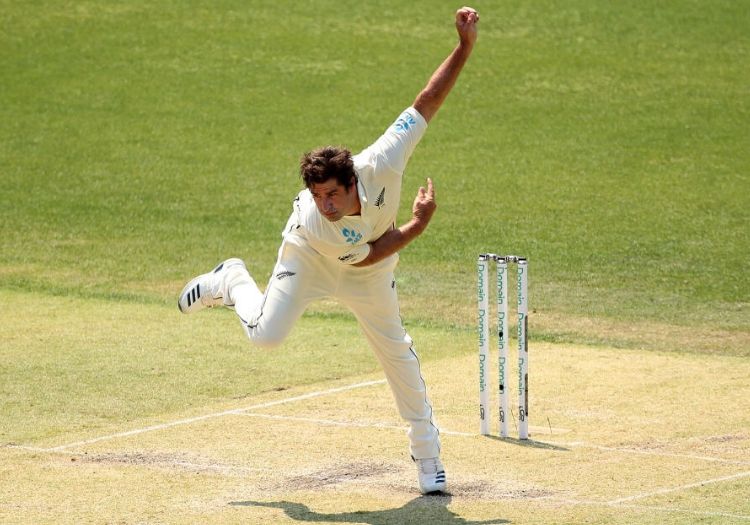 As far back as I can remember, I always wanted to be a fast bowler. Haven't we all? Ever since those nameless heroes invented this sport in 16th century England, the desire to hurl one down at a terrifying rate has endured.
Unfortunately, not every body is capable. I could take up permanent residence in a gym, adhere to the most severe diet and hone my craft with the dedication of a zealous monk but the results would be the same. This body of mine will never do what I wish it could.
And so I've had to contend myself with being a medium-paced trundler. A dibbly-dobbler. The middle child of bowlers. A cog in the wheel that is neither feared nor loved. The skipper's back-up plan.
My strange action, the result of divine intervention more than cognitive thought, sees the ball swing appreciably back into the right hander. Sometimes it swings late. Even less frequently it straightens off the seam. But it's never hostile. Just annoying and looping and nagging and slow.
Most cricket nuffies choked on their Cornflakes at the sight of Colin de Grandhomme opening the bowling for New Zealand at the Sydney Cricket Ground in January. Granted, the chasm that exists between myself and the barrel-chested Zimbo-cum-Kiwi is as wide as a greyhound and a pug, but in the world of elite international cricket, this was aberration.
At the hallowed SCG? On day one of the New Year's Test? Against Australia? Had the World Cup final defeat a few months prior really knocked the stuffing out of the Black Caps? Had every able bodied seam bowler chucked their boots into the Waikato River? The 279-run defeat was welcomed as sweet justice for such a sin.
But there was something heartening for those of us who saw a piece of ourselves in the paunch and waddle of ol' Col. If this guy could do it, then perhaps, in some alternative dimension of the multiverse, we were sauntering up to the stumps with a brand new ball in our hands and our country's flag on our chest.
It is difficult to properly identify the genuine medium pacer. Sepia-toned greats whom we classify as fast likely bowled with as much zip as your mate who opens the bowling for his club side. Frederick "Demon" Spofforth terrorised enough Englishmen to earn his nickname, but how quick was he really? There's only so much athletic menace one could muster in the in late 1800s.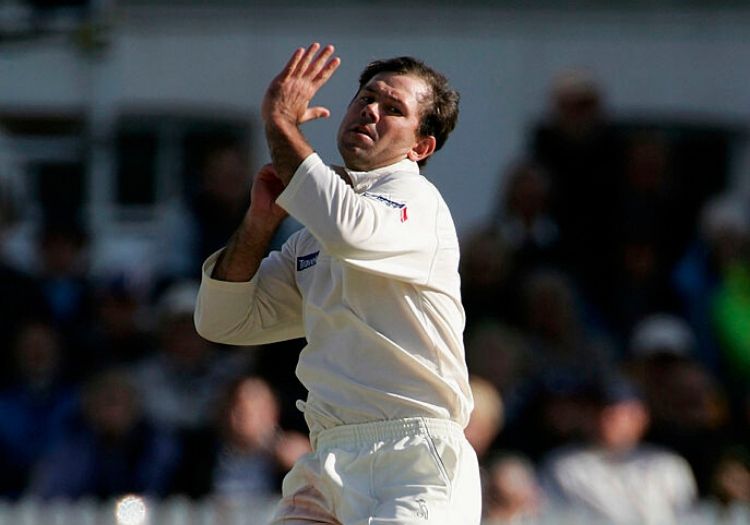 Ricky Ponting dismissed Michael Vaughan during the 2005 Ashes with his decidedly part-time medium-pacers
Then there are the modern misers who unnervingly hit a troubling length at a relatively pedestrian speed. Is Vernon Philander a medium-pacer? Not even his most considerate supporters would classify him as fast, but it would be an insult to label him as a trundler.
There is a difference between fast-medium and medium-fast, but both, we can state with confidence, are faster than the straight-up medium pacers. The most prolific seam bowler described by Cricinfo without the word 'fast' accompanying 'medium' is South Africa's Trevor Goddard with 123 sticks from 11,736 agonising deliveries in Test cricket. He took a wicket every 95.4 balls and conceded just 1.64 an over.
My father was named after Goddard. The last of five children, the story goes that his parents had run out of names and read in the morning papers that a new captain had been appointed. If that was a name good enough for a man with the capabilities of leading his nation on the field then it was good enough for their son. I like to think, in a tangential way, that I come from a great lineage of genuine medium pacers.
Growing up in the '90s I had enough icons to admire. Hansie Cronje, Chris Harris, Sourav Ganguly, Tom Moody, Steve Waugh, Nathan Astle, Phil Simmons; I could go on. A combination of changes to the laws - such as fielding restrictions and the number of power-plays - as well as aggressive and inventive batting, has rendered the trundler a rare breed at the top. Sure you'll still find them knocking about in domestic cricket, but unless they can contribute enough with the bat, they're unlikely to get much game time.
It is in the amateur ranks that this beautiful specimen is still loved. Most batters with mismatching protective gear and wielding a bat made to last beyond a few seasons will inevitably spoon one to cover. Even those sporting their U15 county colours will miss a straight one. After all, if they were any good, they wouldn't be facing you.
So you continue to trundle. Your love handles from too many years of after-play-beers extenuate your waddle. You're not running, but sidling your way forward, gathering with no desire to dent a helmet or send a stump cartwheeling. Just keep it tight. That's it. Nothing fancy, there's no need for that. You know what you are and you're proud of it.
Save 30% when you subscribe to The Cricketer's print & digital bundle. £35 for 12 issues
Please ensure all fields are completed before submitting your comment!