Cricket Australia donate to India's Covid-19 relief fund as crisis deepens
India is facing an escalating and devastating second wave of the novel coronavirus, with more than 350,000 new cases being identified daily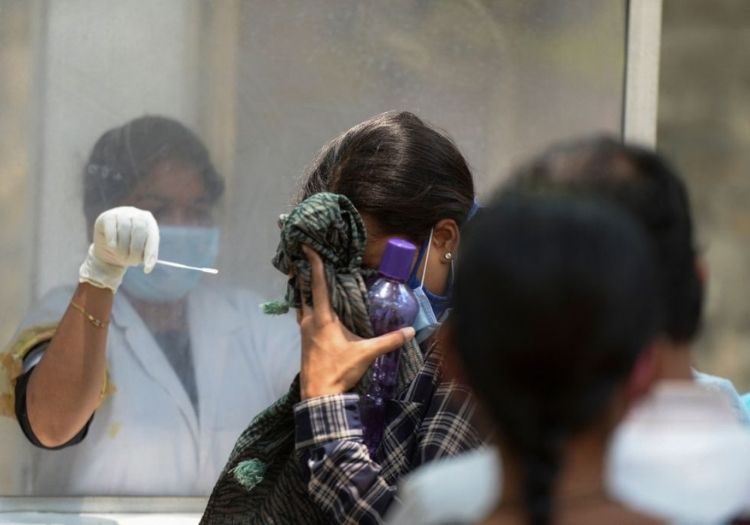 Cricket Australia have donated to a fund set up to help India in its fight against Covid-19.
The governing body has matched the $50,000AUS (£27,900) donation made by allrounder Pat Cummins to UNICEF Australia's 'India COVID-19 Crisis Appeal' last week.
India is facing an escalating and devastating second wave of the novel coronavirus, with more than 350,000 new cases being identified daily. More than 215,000 deaths as a result of the disease have been confirmed in India since the pandemic began.
A lack of oxygen and intensive care beds in hospitals has contributed to tragic scenes on the streets of towns and cities across the country.
"Australians and Indians share a special bond and, for many, our mutual love of cricket is central to that friendship," Cricket Australia interim CEO Nick Hockley said in a statement on Monday.
"It has been distressing and saddening to learn of the suffering of so many of our Indian sisters and brothers during the second wave of the coronavirus pandemic and our hearts go out to everyone impacted."
UNICEF Australia's 'India Covid-19 Crisis Appeal' is procuring and installing oxygen equipment in hospitals to treat seriously ill patients, providing testing equipment and supporting the acceleration of the Covis-19 vaccination roll-out.
Please ensure all fields are completed before submitting your comment!