Craig Overton: What I told Marnus Labuschagne after Old Trafford wicket
NICK HOWSON AT OLD TRAFFORD: The Somerset seamer took the most important wicket of an otherwise frustrating game for England in the fourth Ashes Test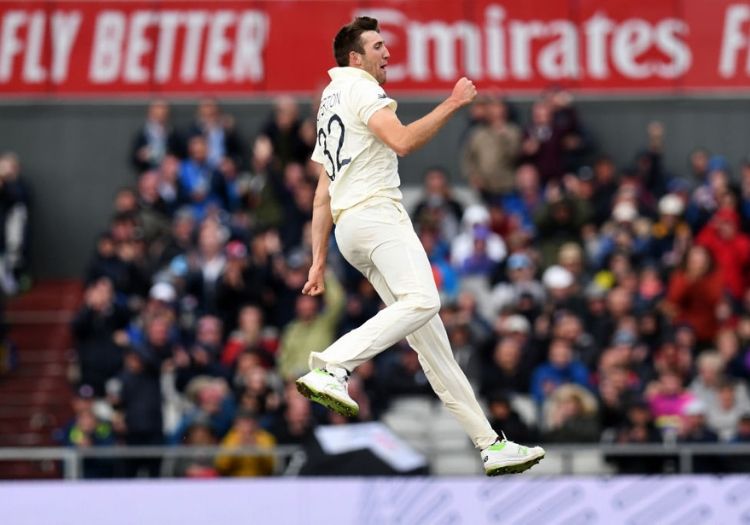 England's Craig Overton might only be four matches into his Test career but he is already making an art of deceiving some of the best batsmen around.
The 25-year-old was a surprise inclusion in the XI for the fourth Ashes duel with Australia, having not played a red-ball game for his country since March 2018.
In tough conditions for both teams, Overton got the prized wicket of Marnus Labuschagne (67), who went to a fourth straight half-century before being bowled by an in-swinging delivery from Overton.
The delivery was not dissimilar to the ball which Overton bowled Steve Smith with on his England Test debut during the 2017-18 Ashes series, and the seamer revelled in getting the better of one of the tourists' premier batsman
"Actually the over before Marnus cut me for four thinking it was the in-swinger and it wasn't," he told the media.
"So I bowled him the in-swinger and it came out quite nice and it works out quite well.
"It wasn't a send-off or anything like that but it was more a case of 'that was the in-swinger, make sure you keep an eye on that one'."
Despite Overton's success, Australia reached the close following a truncated day on 170 for 3, with the returning Smith 60 not out overnight.
"It was a frustrating day for us," added Overton, whose teammates Jofra Archer and Ben Stokes were wicketless on day one. "The conditions didn't really suit us to bowl.
"We stuck at it well and we feel like we're going to come back tomorrow with a positive attitude and try and making a difference.
"Someone needs to stand up and get the position back in our favour.
He added: "We're probably slightly behind but we feel the conditions weren't with us so we'll come back tomorrow, get a few early ones and we'll be right back in the game."
Please ensure all fields are completed before submitting your comment!