Construction of the largest cricket ground in the world currently underway in Indian city Ahmedabad
The Sardar Patel Cricket Stadium in Motera, Ahmedabad will hold approximately 110,000 spectators, surpassing the capacity of the Melbourne Cricket Ground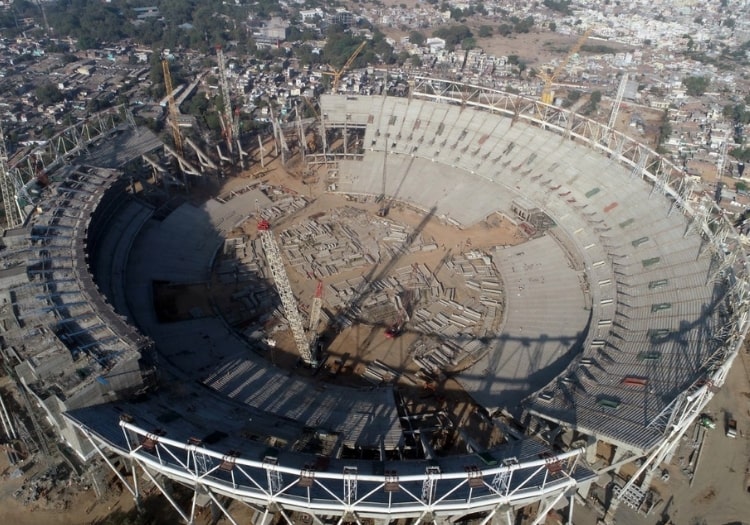 (Credit: Parimal Nathwani)
Pictures of the progress being made on construction of the largest cricket ground in the world have been shared on Twitter.
The Sardar Patel Cricket Stadium in Motera, Ahmedabad will hold approximately 110,000 spectators, surpassing the capacity of the Melbourne Cricket Ground, which is currently the largest.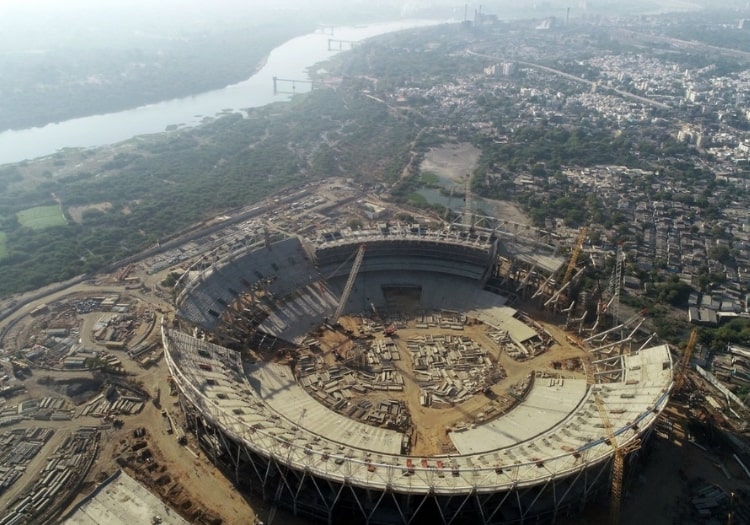 The Sardar Patel Cricket Stadium will hold around 110,000 spectators (Credit: Parimal Nathwani)
It will reportedly have four dressing rooms, a clubhouse with over 50 rooms, 76 corporate boxes and an Olympic-sized swimming pool.
The complex will also include an indoor cricket academy, and will cover an area of 63 acres, with three outdoor practice grounds included in representational images.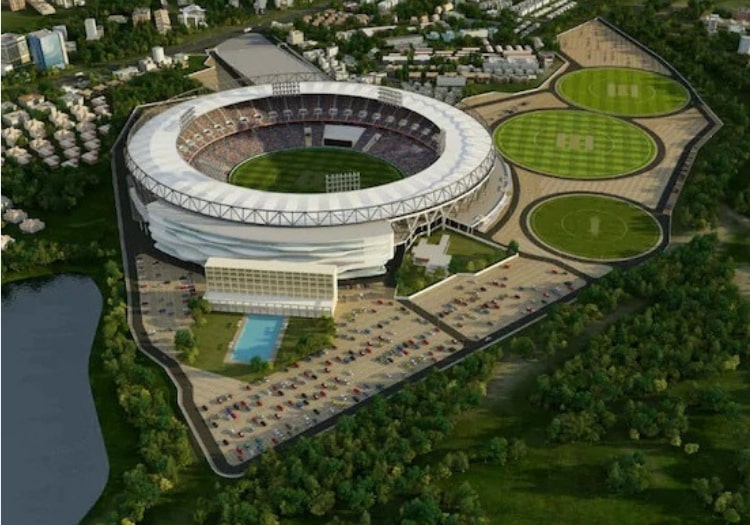 Digital representation of the completed stadium (Credit: Gujarat Cricket Association)
Construction on the stadium, which was the brainchild of Indian Prime Minister Narendra Modi, began in January 2017.
The previous stadium held 54,000 spectators, but was demolished in 2016 to make way for the new ground.
Please ensure all fields are completed before submitting your comment!