Chris Jordan ready to lead clear-thinking England at the death
NICK HOWSON: The country's leading T20 international wicket-taker is relishing the prospect of bowling in the highest-pressure part of the game during the upcoming men's T20 World Cup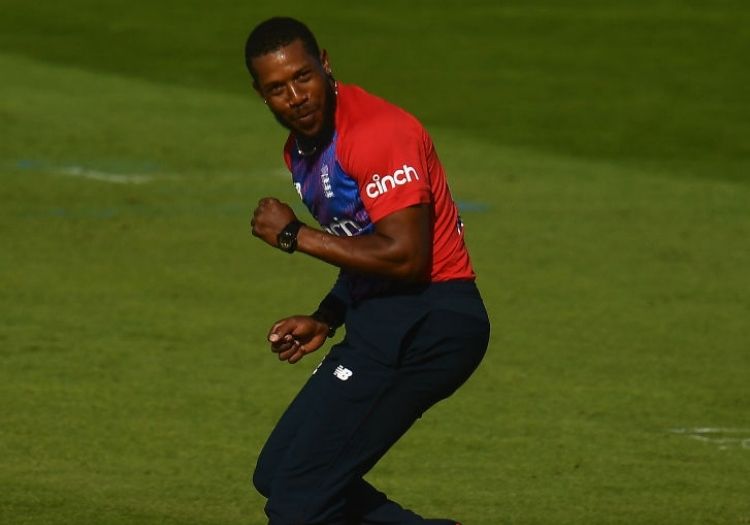 Chris Jordan won't allow himself to prematurely celebrate an England men's T20 World Cup victory again as he prepares to take on the responsibility of bowling in the death overs.
Jordan delivered the often-forgotten 19th over of the final five years ago in Kolkata, conceding just eight runs and ending with a dot ball, leaving West Indies needing 18 off the final six.
Carlos Brathwaite slammed Ben Stokes for four successive sixes to clinch victory, as England saw the title inexplicably slip from their grasp.
Now England's leading T20I wicket-taker, the 33-year-old recalls being satisfied with his final contribution before watching the carnage unfold, unable to influence events. But he is confident Eoin Morgan's side have learned.
"The only things that stick out for me are how quickly that last over went and then I remember going into a few games after that when we got in those situations we started to slow the game down that bit more so our decision-making was a lot clearer," he said.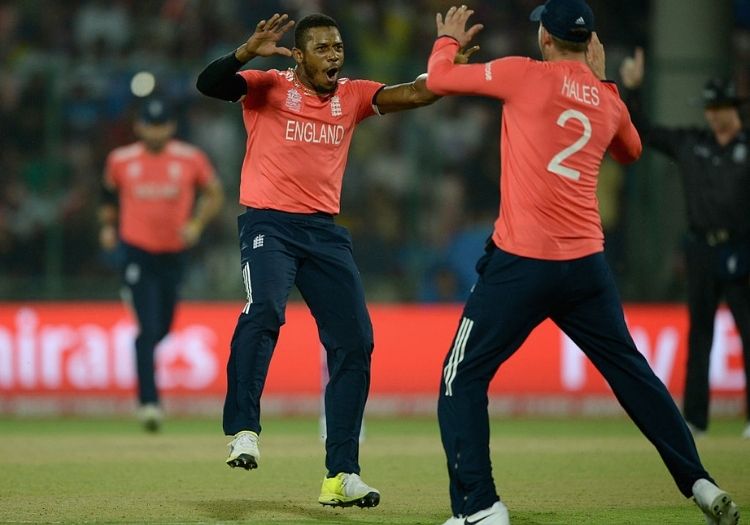 Jordan thought he had bowled England to World Cup glory five years ago
"You saw that in the 2019 World Cup when the team was on autopilot. Any pressure-situation the game started to slow down a little bit and everyone came up with what was an informed or correct decision.
"The team have been together for so long, the chemistry and talent is there, all the ingredients to make a run in this campaign. We do have to bring it back to one game at a time and deal with what is in front of us on that day and try to build through the tournament in that way."
He added: "I bowled that (19th) over under quite immense pressure. When I bowled a dot ball on that final ball it definitely felt a lot closer than it ended up being. That is part of learning and having that experience.
"Having that feeling after that ball is something that I'd never take myself to again because of what transpired after. Definitely, we came out stronger for it as a unit and a team and don't want to feel that way again after bowling the 19th over until it is fully, fully over."
Since that fateful day at Eden Gardens, Jordan has never shirked from the responsibility of taking the ball during the closing stages of an innings. Indeed, he appears to enjoy the challenge of closing out matches.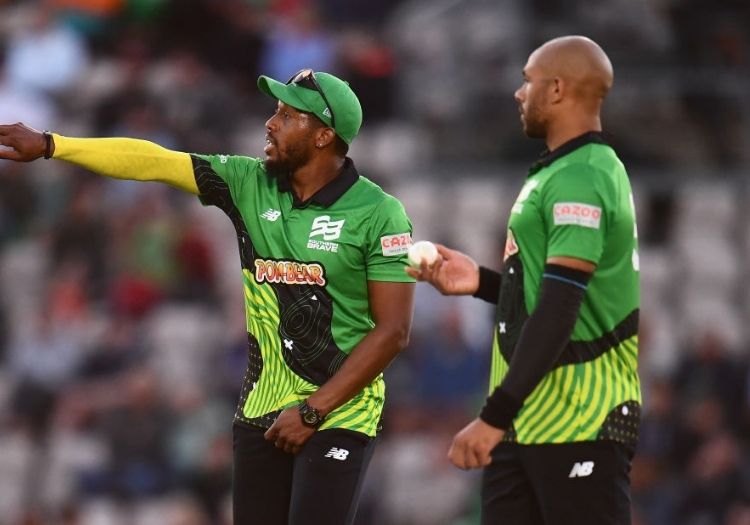 Jordan and Mills: England's death bowling duo in waiting
He is set to again bowl in tandem with Tymal Mills, the returning left-arm quick who was his partner in crime as Southern Brave won the men's Hundred during the summer.
Jordan has learned to embrace the fickle nature of death bowling and instead focuses on matching his own standards of execution.
"I am realistic because in the T20 format you can bowl a good ball and be hit for six and bowl not such a good ball and take a wicket," he said.
"Where is the logic in that? I try to judge myself on execution whether I go for a boundary or take a wicket. From being in those situations, those phases of the game I just think about coming out on the right end of it. It will always give me confidence.
"Sometimes I end up bowling one-two overs in the powerplay. If the game is coming down tighter in the end it might not make the 19th or 20th so I may have to come back in the 14th, 15th over.
"It is just about adapting because every day is different. On another day one of the guys might be bowling better than me and it might be a gut feel to give them that responsibility. The squad is pretty strong and the array of skills is well documented. It is a role that I do relish and if called upon I'd be more than happy to do it."
Please ensure all fields are completed before submitting your comment!