Charting the evolution of the best bowling figures in the history of T20 cricket
New Zealand bowler Kyle Jamieson recorded the third-best figures in the history of T20 cricket on New Year's Day while playing in the Super Smash, and The Cricketer is here to guide you through which players have put in record-setting performances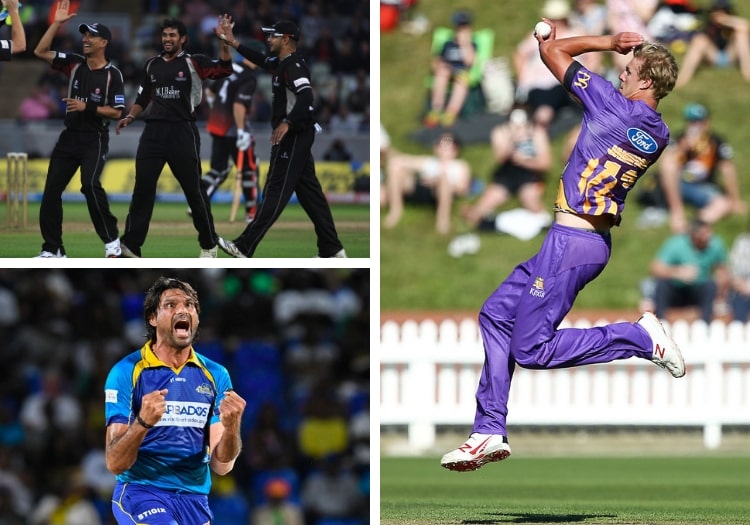 During New Zealand's Super Smash, Canterbury Kings seam bowler Kyle Jamieson quietly took the third-best bowling figures in the history of T20 cricket in a match against the Auckland Aces.
He took 6-7 on New Year's Day as the Kings beat the Aces by five wickets, with his victims including England's James Vince and two wides (!!). They are the best ever figures by a Kiwi bowler in the Super Smash, and could well be the best T20 bowling figures of 2019…
In honour of Mr. Jamieson's achievements, we thought it prudent to take a look at the history of the best bowling figures in T20 cricket and chart who has held the record since the format started in 2003.
The first player to take five wickets in a T20 match
Jimmy Ormond. That's right. Jimmy Ormond. The man, the myth, the legend, was the first player to take five wickets in a T20 match when he managed 5-26 for Surrey against Middlesex at the Oval on June 13, 2003.
It was actually Surrey and Ormond's first ever T20 fixture. His victims included future England captain Andrew Strauss, Owais Shah and Ed Joyce, as Surrey won by four wickets. It is worth noting that the match featured just two sixes overall.
Ormond did not finish that tournament with the best ever figures, however, as his teammate, captain, and one-time cage-fighter Adam Hollioake took 5-21 against Hampshire later in the tournament.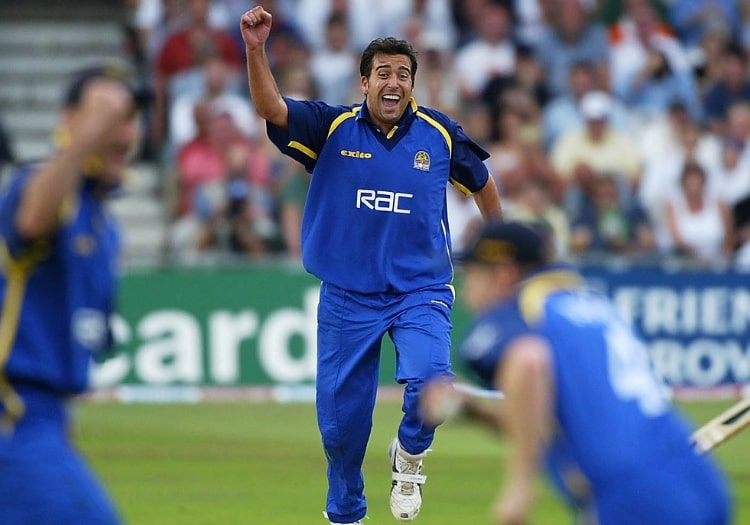 Jimmy Ormond setting the world of T20 cricket alight in 2003
Breaking the six-wicket barrier
No player has taken more than six wickets in a single T20 innings. The first man to do it though was Ireland's Tim Murtagh on June 25, 2005 when he took 6-24 for Surrey (again) against Middlesex (again) at Lord's (not again).
Once again there were some rather notable names amongst the unfortunate individuals dismissed by a merciless Murtagh that day – Owais Shah (again), future England selector Ed Smith, Jamie Dalrymple, and Ed Joyce (again) to name a few.
His figures were bested later that year by Sanjeen Abeywardene who took 6-15 for Panadura against Sri Lanka Air Force in the Sri Lanka domestic T20 tournament. Abeywardene's figures would actually remain the best for three more years until Sohail Tanvir took 6-14 in an IPL match in 2008.
Keeping it tight
Wickets are obviously the most valuable thing a bowler can contribute in any game of cricket. However, there is huge value in bowlers who are able to keep it tight, even if they do not take wickets – after all the innings will end even if you do not bowl the opposition out.
No player has managed to bowl all four of their overs without conceding a single run, however, Pakistan's Mohammad Irfan came as close as you can without doing it during a CPL match in 2018.
Playing for the Barbados Tridents against the St Kitts and Nevis Patriots, Irfan finished with figures of 1-2 off four overs, and he must have been thinking what could have been when it was his last ball, yes his last ball, which he conceded that single run off.
Remarkably, the Tridents managed to lose the match quite comfortably by six wickets – which might have had something to do with Steve Smith (yes, that Steve Smith) recording figures of 0-37 off two overs. Well done Steve.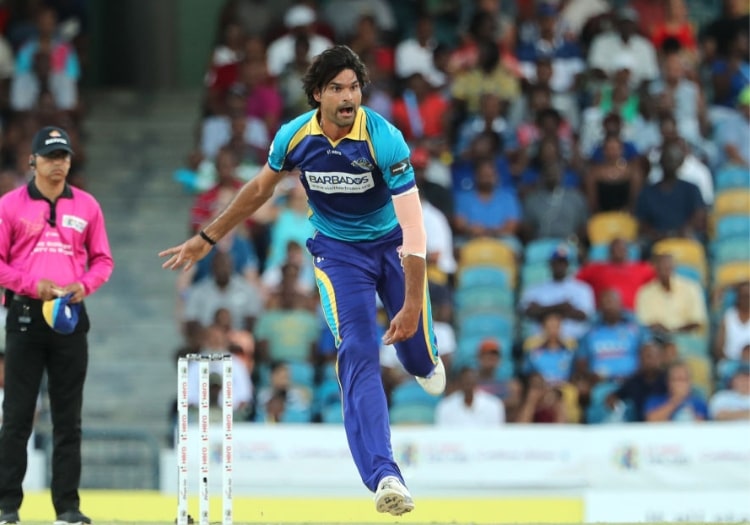 Mohammad Irfan being almost as miserly as possible in the CPL
The undisputed best
The player who holds the title for best figures in a T20 cricket match is one Arul Suppiah who took 6-5 for Somerset against Glamorgan at Cardiff on July 5, 2011.
On a spinning track Suppiah, who bowled slow-left-arm, first removed Jim Allenby, then Chris Cooke, followed by Jamie Harris, Robert Croft, Simon Jones and finally Alex Jones. Remarkably he did not bowl a single maiden.
Unfortunately, injury forced Suppiah to retire in 2013, but his record has stood the test of time and his name is still remembered as a result.