Callum Parkinson extends Leicestershire contract
The 23-year-old brother of Matt, who led the Foxes' T20 Blast wicket-taking charts this summer, said he is delighted to agree new terms with the club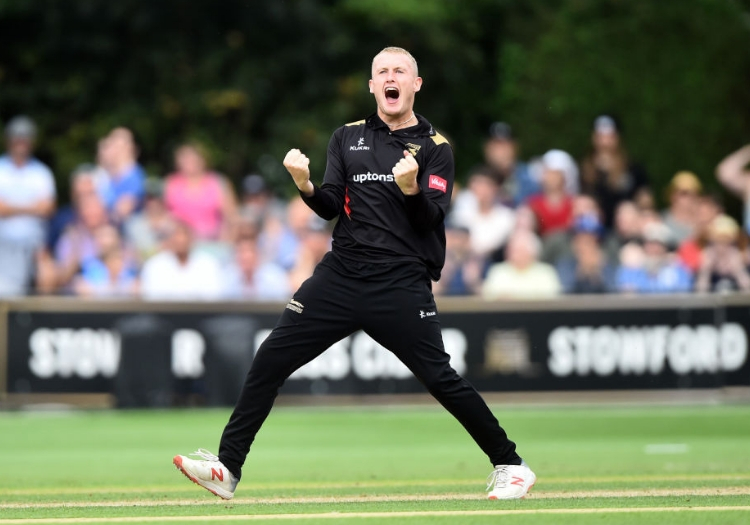 Leicestershire have announced that spinner Callum Parkinson has signed a new deal with the club, extending his contract to the end of the 2021 season.
The 23-year-old brother of Matt, who led the Foxes' T20 Blast wicket-taking charts this summer, said he is delighted to agree new terms with the club.
"I'm delighted to commit myself until at least 2021. I love playing cricket here at Leicestershire CCC," he said.
"It's become my home and the people are brilliant. Hopefully good things await us on and off the pitch."
Parkinson added that while he believes his white-ball cricket is improving, he is keen to have more of an impact in red-ball cricket.
"I've been delighted with my success in T20, I feel I'm getting better each competition and learning more and more about the art of being a spinner in the shortest form," he continued.
"I know my role, and I'm just hoping to keep contributing to some wins for the Foxes and hopefully we can push for a Finals Day appearance."
"I think, first and foremost, I want to be playing more red-ball cricket.
"It's been tough bowling at times at the Fischer County Ground in four-day cricket, but I feel it has only made me a better, more resilient bowler. I also want to compete more in all three forms and ultimately win matches for the club."
Subscribe to The Cricketer this Christmas and receive a £20 John Lewis voucher or Alastair Cook's autobiography. Claim your free gift here
Please ensure all fields are completed before submitting your comment!