Irresistible, irreplaceable, an icon of English cricket... we'll miss you horribly, Bob
HUW TURBERVILL: My mate Neil and I tried to copy Bob Willis's bowling action in the garden. We started in the ditch. Cocked the wrist just as we ran past the washing line, and attacked the stumps. That action was imitated up and down the land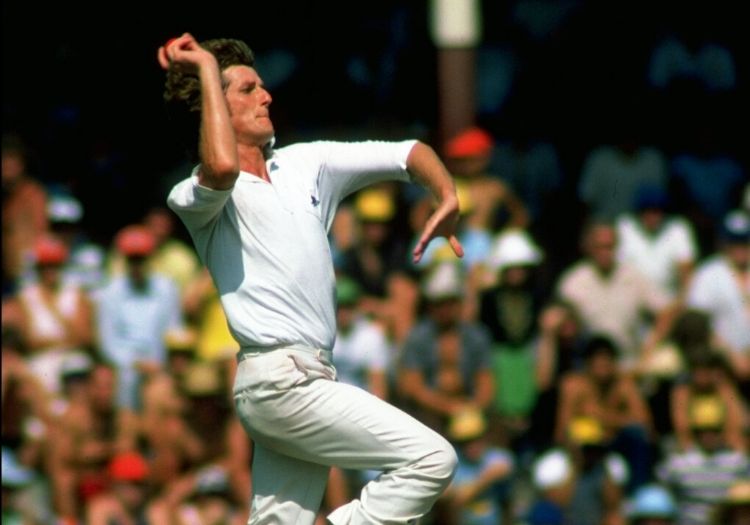 Say it ain't so. Not you, Big Bob.
We'd heard he was ill a year or two back, but he seemed to be rallying. His absence from The Verdict for New Zealand v England was a worrying clue though.
He was truly one of the iconic characters of English cricket.
I was only seduced by the game in 1982, but have watched the footage of him running down the hill at Headingley against Australia from the Kirkstall Lane End the year before on VHS, DVD and YouTube more times than I can remember.
There was not even a hint at elation at Trevor Chappell's wicket, caught behind to a brute of a ball. He instantaneously pirouetted and returned to his mark. Only when he bowled Ray Bright for the 10th wicket – middle stump cartwheeling – did he allow himself the luxury of celebration.
That steely gaze. A building firm could have used him as a wrecking ball that day. Being 'in the zone' doesn't do it justice.
My playing memories are of him valiantly leading England in Australia in 1982/83, and bowling to the rampant West Indies in 1984.
He is the best English out-and-out paceman I have seen perform in the flesh.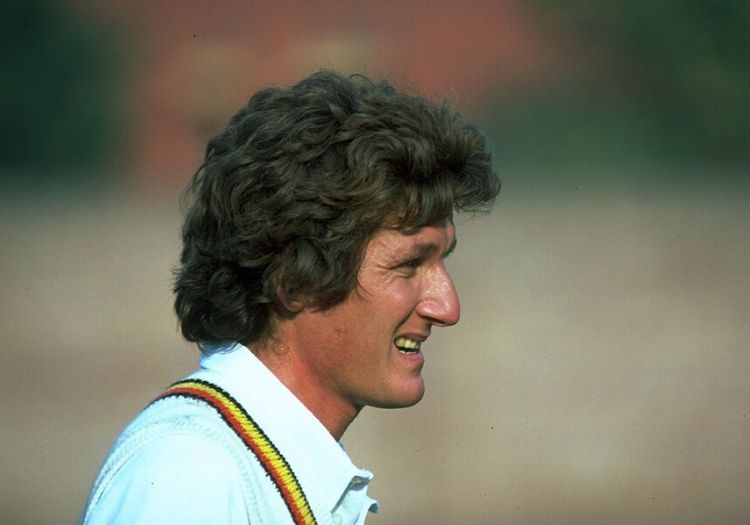 Bob Willis has died aged 70
That phenomenally long run-up. My mate Neil and I tried to copy it in the garden. We started in the ditch. Cocked the wrist just as we ran past the washing line, and attacked the stumps. That action was imitated up and down the land. Alastair Cook took him off it in a Test of course.
He had a long career. Illy called him up for Australia in 1970/71. Despite being only 18, he showed considerable promise that trip.
He looked moody by 1981. That famous chat with the BBC's Peter West at the end of the Leeds classic, taking the battle to his critics in the media. He regretted it later, and of course proved to be the ultimate gamekeeper-turned-poacher (with perhaps only Mike Atherton tucking into under-performing contemporary players with such conviction).
When Joe Root donned a mask and imitated him in 2015, there was genuine affection there.
He was brilliant on The Verdict. Yes it annoyed some, but it was great telly.
I recall ghost-writing his column for the Daily Mail in about 2002. It was the final Test of the summer. Cricket correspondent Mike Dickson made me tone it down. Willis wanted done with three-quarters of the team. There was no sitting on the fence with him.
Then The Cricketer went to interview him in Barnes, at his local cinema. Incredibly genial in that inimitable, lugubrious way of his, we chatted about his Geordie upbringing. Being a Manchester City fan (his hero was Bert Trautmann). Playing in goal for Corinthian Casuals. His days at Surrey and Warwickshire. His five (yes, five) Ashes tours – 70/71, 74/75, 78/79, 79/80, 82/83. And his Sky days.
"Sky celebrated 200 Tests and I have been involved in most of those. Mike Atherton, Nasser Hussain and Nick Knight appeared on the scene, so I started doing The Verdict programme, and that's my niche in the market. It's not everyone's cup of tea, to call it how it is: it alienates the dyed-in-the-wool, can-see-no-wrong England fan. You hear the voice of the minority all the time."
He was always anti-establishment.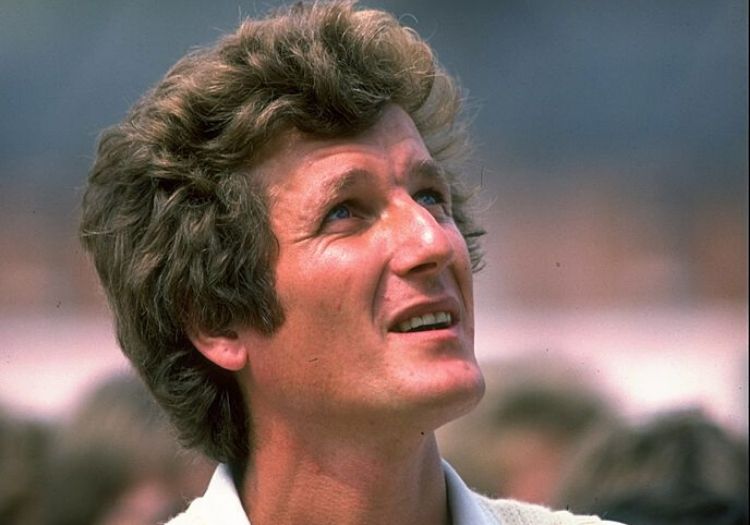 Willis was an icon of English cricket
"When I sat on Test and County Cricket Board committees, I was always the one vote against; then me, my brother, Mike Atherton, Michael Parkinson and Nigel Wray formed the Cricket Reform Group in 2003; and my soap box hasn't changed: quality not quantity. I've felt for more than 20 years that we should have an elite group of six teams playing three divisions, 10 [four-day] matches a season. Sometimes one steps over the line, and you get a slap across the wrist.
"People like the honesty of it, and the fact that Joe mimicked me shows the team respects what you say. They don't like the individual criticism, but the more mature ones, like James Anderson, like to hear our views. I was highly amused [by Joe]. I mean, it was an appalling impersonation. It was more Brian Clough, though I was flattered to be compared to Albert Einstein."
He was one of the best guests we have had at our Cricketer nights. He was genuinely happy to be there to meet his fans. He admitted to using hypnosis tapes from an Australian to help him sleep during Tests. There was a love of art-house cinema. And that incredible devotion to Bob Dylan.
What a character. Not one that will be easily replaced, that's for certain.
Bob Willis: A life in pictures
Tributes pour in for Bob Willis
Please ensure all fields are completed before submitting your comment!