Blunham CC members "overcome with emotion" after world record success
Members of the Bedfordshire side completed 168 hours of non-stop play to raise money for local charities and to purchase a new field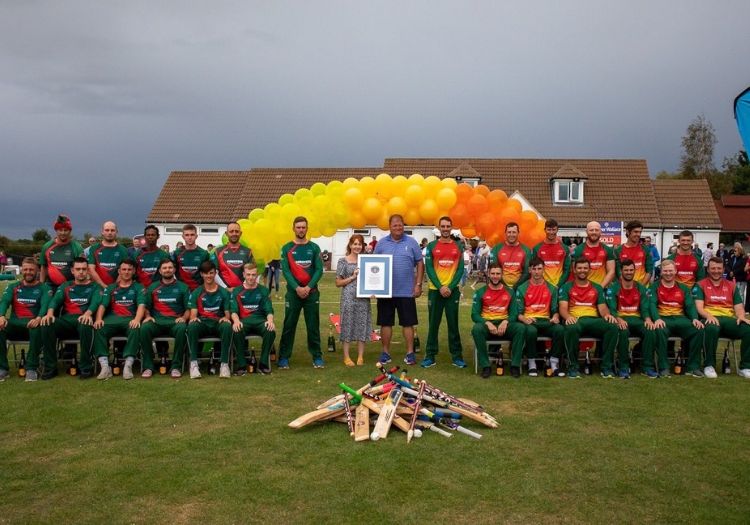 A village side from Bedfordshire were "overcome with emotion" after breaking a world record of playing cricket for seven days non-stop.
Some 24 members from Blunham CC played through high temperatures, torrential rain and cooler weather conditions on their way to regaining the record by beating Loughborough University Staff side's time in 2012 of 150 hours and 14 minutes.
Blunham had already broken the record twice in 2008 and 2010 before their efforts over the past week which have left the players both mentally and physically drained.
"We are all overcome with a little bit of emotion to be honest," Blunham's George Hutson told The Cricketer.
"It is the first ever major event that I have organised and although my body is still in bits I am massively proud of not just the players but the whole community.
"We all came together as one. It was just incredible.
"For all of us it is a huge achievement. To play a week none stop of anything is massive and leaving on Saturday night was a bit surreal, if just to sleep in your own bed and not a camp bed.
"We were all so overwhelmed with the amount of support that we had. There were probably 300 people there on that final Saturday cheering us on. It was such a relief to get over the line."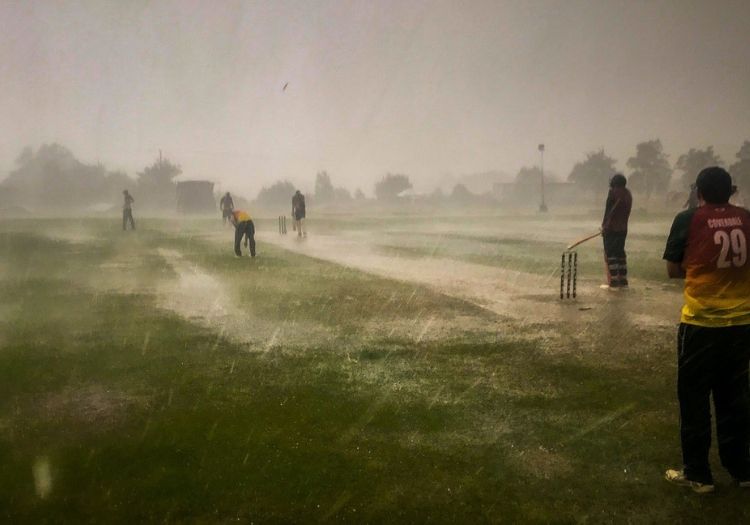 Blunham CC played through torrential rain to set the world record
Held to raise money for local charities in addition to helping fund the purchase of a new field for the club, the world record attempt saw more than 130 volunteers involved.
Blunham's players battled through all sorts of weather, with the conditions at times so severe that Hutson questioned whether they would set the record.
"The hardest bit playing-wise was probably later on in the week for the 3am stints, by which time we were all really tired," Hutson said.
"It has got a little bit colder, and it becomes slightly boring because you have been doing the same thing now for five days. But the conversations you have with the players at the time to keep going get you through it, but the weather on that [Tuesday] evening didn't help at all!
"It was a great experience and you look back now thinking we got through it, but at the time everything goes through your head such as 'this is it, this is over now because we cannot sustain this.'"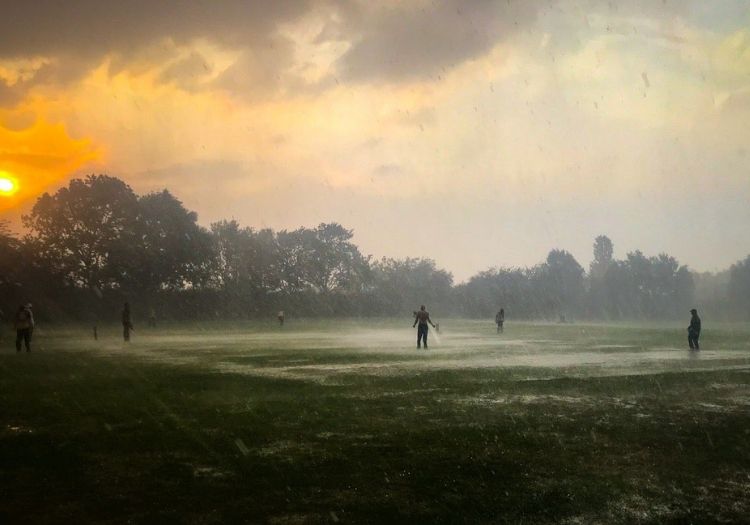 The attempt beat the Loughborough University Staff side's time in 2012
There was further alarm during the attempt on Thursday evening when a gust of wind blew a flame from a catering company's pizza oven onto one of the conifers by the car park area.
It was an incident that made Hutson chuckle.
He added: "We were standing in the middle of the field and you just see flames going up. We couldn't stop playing obviously so we were just screaming to everybody to sort the fire out."
Blunham's previous attempts have already inspired others to try and beat their attempts, but Hutson has not ruled out a fourth attempt themselves in the future.
"This is the third one that we have done so we obviously don't like the record being elsewhere, so never say never."
Please ensure all fields are completed before submitting your comment!