Big Bash League shelves DRS plans for 2021-22 season
Obtaining government exemptions for 15 UK-based operators and moving them around Australia amid the pandemic has proved a hurdle too high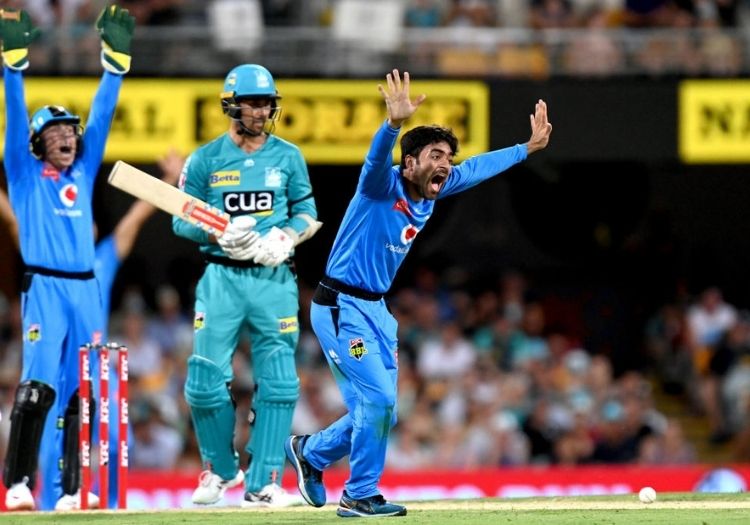 The Big Bash League will again be without the Decision Review System due to complications caused by the Covid-19 pandemic.
Obtaining government exemptions for 15 UK-based operators and moving them and the technology around the country have proved hurdles too high to evade.
Additionally, given it takes 24 hours for it to be set up at each ground and several matches often take place on each day, the logistics are complicated even in the non-pandemic year.
Plans to introduce DRS will therefore be shifted to next season, when it is hoped a system will be in place for both men's and women's tournaments. Players were informed on Sunday (October 10).
A basic system using TV replays was briefly considered but it was concluded that it would make little or no difference and may provide more questions than answers.
"With the need to bring anywhere up to 10 or 15 extra people from the UK to operate it and move that level of additional cameras and infrastructure around the country. It just got to a point where we couldn't reliably be clear that we could do all 61 games in a way the competition would warrant," Cricket Australia's head of Big Bash League Alistair Dobson told cricket.com.au.
"It's a combination of people, technology, time and set-up. Introducing that in a normal year for the first time will be a challenging project, so to overlay all the other issues we're dealing with, it's just a step too far.
"There are times in the BBL season where we've probably had four or five different venues (in use) over the course of 48 hours.
"And then you overlay (the fact that broadcasters) Seven and Fox have different technology providers, so then you're trying to work through who's the broadcaster and which technology provider is going to be in place for this game.
"You can see the complexity builds pretty quickly.
"We have a clear intention of bringing something in that works for the BBL and the WBBL in the future, and we will now turn our attention to what that looks like next year."
DRS will be in place for the men's and women's Ashes.
The WBBL, which gets underway on Thursday (October 14), will not be using the Power Surge, Bash Boost or X-Factor rules, which were adopted by the men's competition in 2020-21.
The only rule change for both the BBL and WBBL is a 75-second timer for new batters to reach the crease. If this time elapses, bowlers are permitted to deliver a ball at the stumps.
Please ensure all fields are completed before submitting your comment!